ERNST & YOUNG
Accouting Malpractice
BELL ATLANTIC
Business Fraud
The untimely demise of a loved one or a close relation can be both painful and devastating. It can have a lasting impact on you emotionally and financially. The loss could be even more traumatizing if another person's negligence caused it. Fortunately, Maryland state law gives you the right to seek justice for the deceased by filing a wrongful death claim. Depending on your relationship with the deceased, we explain what, how and who has the legal rights to file a wrongful death suit.
Understanding a Wrongful Death in Maryland
The Maryland state law defines wrongful death as loss caused by someone's negligent or deliberate actions. These could have entitled the deceased to pursue compensation in damages if they had not died. Simply put, a wrongful death claim is a type of personal injury claim in which the victim succumbs to their injuries, rendering them incapable of pursuing a personal injury claim against the responsible party. Consequently, the right to file for compensation for their injuries passes over to their immediate relations.
In a wrongful death claim, there are certain people recognized by law who are mandated to file a wrongful death claim holding the negligent parties accountable and collecting compensation on behalf of the victim. File a wrongful death claim due to medical malpractice like an auto accident or poor working conditions. Other cases may involve the deliberate act of harming an individual who ends up dying as a result.
In a wrongful death claim or lawsuit, the court may order the defendant to pay the petitioner a specific amount of money in compensation. This is what makes a wrongful death claim different from a criminal homicide where the defendant pays the state and not the victim's family. Indeed, a wrongful death falls within the jurisdiction of a civil court, unlike a criminal offense that falls under a criminal court.
Types of Wrongful Death Suits in Maryland
There are two types of wrongful death according to Maryland state laws. They include:
Beneficiary Actions
These actions come forth on behalf of the dead victim's surviving kin, such as spouses, children, or parents. These claims seek to pursue compensation for the family's loss following the death of a loved one. The compensation includes lost wages, loss of consortium, loss of general domestic support, and medical and funeral expenses the family incurred.
Survival Actions
Survival actions include claims brought on behalf of the dead victim's estate. These claims seek to receive compensation for expenses the estate incurred following the victim's untimely death. They may include funeral and medical expenses. The estate can also be compensated for indirect losses such as the pain and suffering the deceased underwent. Again these non-economic damages like pain and suffering also apply in beneficiary claims.
Who Files a Wrongful Death Claim?
According to Maryland state laws, some specific people may be eligible to file a wrongful death claim. The surviving family members or beneficiaries divide into two categories, namely:
Primary beneficiaries: These include the victim's surviving spouse, children of legal age, and parents.
Secondary beneficiaries: These include distant relatives like siblings, cousins, aunts, uncles, nieces, nephews, and grandparents.
If a primary beneficiary brings a wrongful death claim, their claim will be given priority above any other claim, including those filed by secondary beneficiaries or the deceased's estate. Any compensation awarded after the lawsuit will go to the primary beneficiaries. However, if the deceased has no surviving primary beneficiaries, the secondary beneficiaries can go ahead and file a claim.
In other words, the deceased's wife, husband, registered domestic partner, children or parents can file a wrongful death suit and obtain compensation. If none of these are alive or they do not wish to pursue a wrongful death claim, then extended family members can file the lawsuit on behalf of all the surviving relatives.
When Does a Wrongful Death Claim Apply?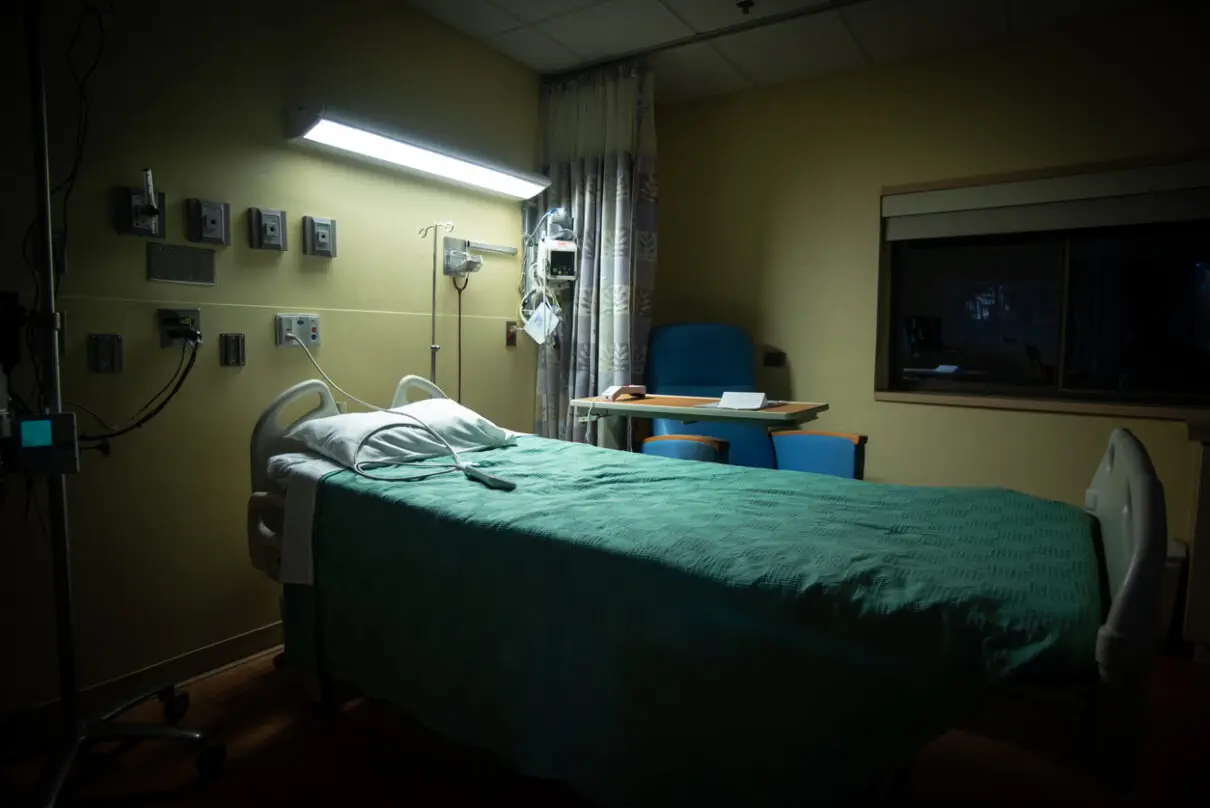 A wrongful death claim may be brought after a person suffers a personal injury but dies due to those injuries. Many different circumstances may lead to wrongful death, including:
A deliberate act to kill someone. For example, intentionally knocking someone down at an intersection, knowing they are likely to die from the accident. This offense is murder, and the offender can be charged in both criminal and civil court.
Medical malpractice: When a patient dies due to medical incompetence, misdiagnosis, discriminatory medical services, or negligence while seeking treatment in a medical facility.
Auto accident fatalities: Auto accident involving a negligent driver resulting in the death of the victim.
Other instances of negligence include workplace injury resulting in personal injuries and untimely death. However, worker's compensation programs handle these claims.
What Types of Damages Can You Recover in a Maryland?
If a surviving family brings and wins a wrongful death claim, they can receive a substantial amount of compensation for their loss and other damages. The payment may cover the following types of losses:
Medical and funeral expenses incurred by the family
Financial losses following the death of the family breadwinner
Mental, emotional, and psychological anguish
Pain and suffering
Loss of social life, enjoyment of life, and consortium
These damages may be awarded depending on the degree of a person's loss. For example, if a child loses parental care, guidance, and education and if a spouse loses marital care, companionships and security. Maryland also allows the surviving family to receive capping for non-economic damages in wrongful death claims. Non-economic injuries include losses that have no monetary value—for example, pain and suffering and loss of consortium. In cases where there are more than a single beneficiary, the cap is usually 150% and is subject to a yearly increase of $15,000, according to Md. Code Ann., Cts. & Jud. Proc. § 11-108 (2021). These caps mainly apply to medical malpractice claims.
Maryland Statute of Limitation for Wrongful Death Claims
As with all types of claims in Maryland, filing wrongful death claims within a specific period.  Once this time lapses, the plaintiff no longer has the right to bring a claim. Call this set time the statute of limitations. In Maryland, the statute of limitations is 36 months from the day the victim died.
However, if the victim died from occupational diseases, there could be an exception to the statute of limitations. Occupational disease entails prolonged exposure to harmful emissions in the workplace resulting in death. In that scenario, a wrongful death claim can be filed within ten years from the date the person died or 36 months from the date the occupational disease was diagnosed. These rules are explained in Md. Code, Cts. & Jud. Proc. § 3-904 (2021).
Reach Out to a Wrongful Death Attorney
Wrongful death is a devastating experience. A criminal death case can be just as complicated—and the law is subject to constant change. If you've lost a loved one as a result of someone's negligence, you can seek justice on their behalf. The first step is to consult a personal injury or wrongful death attorney in Maryland. An experienced lawyer explains how criminal death cases work and how the law can apply to your unique case.
At Weltchek Mallahan and Weltchek, we employ an empathetic, humane approach to handling wrongful death cases because we feel a family's loss and devastation. With several years of handling such cases, we understand how the Maryland justice system works. We can use various winning legal defenses to help you receive just compensation for your loved one. Give us a call, and we will evaluate your case right away and free of charge.
Who Can You Trust with Your Case?
Have you or a loved one been injured due to negligence? We want to help. Don't hesitate to contact us if you believe you have a case; time is an important factor. Interested in learning more? Get in touch with us so we can better evaluate and serve your needs in getting the justice your loved one deserves. You may very well be entitled to compensation.

Call For a Free Consultation
410-825-5287
Exceptional Peer Recognition
True mavericks in the field of trial advocacy.