ERNST & YOUNG
Accouting Malpractice
BELL ATLANTIC
Business Fraud
All About Medical Malpractice
Let's be honest, when it comes to medical malpractice, you need to know all the information you can if you or a loved one is a victim of tragedies like this. Medical professionals are human too, which means they're prone to errors. Unfortunately, errors in the medical world translate to costly mistakes and human suffering. Join us a for a rundown of what exactly medical malpractice constitutes, how you can identify when you have a malpractice suit on your hands, and how to pursue further consultation and litigation.
What is Medical Malpractice?
Medical malpractice happens when a medical professional, such as a doctor, strays from standard procedure and thus injures or kills a patient. The actions of the doctor must directly influence and lead to the patient's death. Standard procedure here basically means the common practice of any reputable healthcare employee. Straying from standard procedure means that employee, knowingly or unknowingly, violated that procedure through negligence. The most common reported-on claims that make it to court are:
Birth-injury suits

Diagnostic failures

Treatment failures

Surgery (unnecessary and negligent)

Poor aftercare and follow up

Premature discharges

Failure of recognizing problems

Improper medication dosage
Though litigation varies by state, there are three general criteria that must be proven for a successful medical malpractice suit (and thus be eligible for financial payout/compensation). The first of these criteria is a violation of standard of care, which was briefly explained above. Basically, it is reasonably expected of a healthcare professional that they perform duties consistent with a standard of care. This standard is recognized by the law and health code of a medical establishment. Breaching the standard of care is most often due to negligence, meaning the healthcare professional was not taking a precaution or measure expected of them while following the standard of care.
Once the breach of standard of care is established, it must then be proven that this negligence caused injury to the patient. If the healthcare professional caused injury but it was not out of negligence, there is no case. In other words, just because the patient experienced a negative outcome, does not mean that the doctor breached the standard of care. In fact, negative outcomes are fairly common in hospitals and other healthcare settings. Due to the nature of medicine, it is not guaranteed a patient will be healed when they undergo any type of treatment. So, this second criteria comes with two subsets of criteria. The professional must have caused an injury (negligence without injury does NOT constitute a case, either) directly because of their negligence. So, to recap, if the patient was harmed due to an indirect factor despite the doctor having been found negligent, there is no case. If the patient was harmed but not due to the doctor's negligence, there is no case. And if the patient was not harmed despite the doctor having been found negligent, there is no case.
The final criteria to assess is somewhat optional, depending on how a patient wishes to proceed. The injury usually has to be significant for a patient to pursue a claim. Why does this matter? Well, imagine a patient who received a small scar from surgery that was due to a doctor's negligence. Is a medical malpractice suit worth pursuing? Considering that these types of suits are expensive and exhausting, maybe not. Legal fees, battling hospital lawyers, and relying on hours of testimony from experts can leave a patient financially and emotionally drained. This is why many claims are settled outside of court, or don't receive much media attention unless they include big settlements. So, the final criteria is not legally required, but it is important to think about. Some helpful questions to ask yourself are:
How did this malpractice influence my life?

Did it cause a loss of income?

Did it cause pain and suffering?

Did it cause a disability?

Do I have exorbitant medical expenses because of this?
In one form or another, malpractice usually must cost a patient significant financial, physical, or emotional trauma.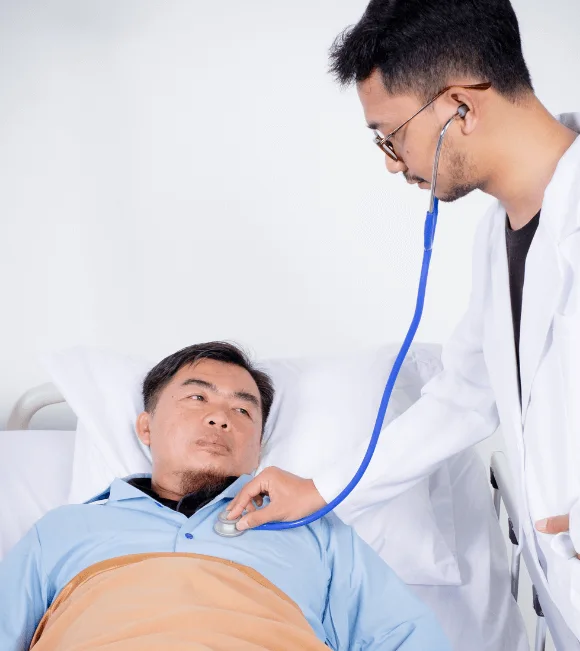 Excemptional Peer Recognition
A true mavericks in the field of trial advocacy.
Medical Malpractice Statistics
Medical malpractice litigation across all countries is more common against male doctors than female, with a ratio of nearly 2.5 to 1. A 2016 study by Johns Hopkins suggests that more than 250,000 deaths in the U.S. per year are attributed to some form of medical malpractice, making it the third leading cause of death (below cancer and heart disease).
According to a 2017 survey, a little over 20% of adults said they have personally experienced a medical error which has caused lasting impacts in their lives. ¾ of these patients say this error caused an actual injury. Of all personal injury cases, however, medical malpractice only makes up around 5% of cases. This is a shockingly low number considering how many people feel they've been mistreated, misdiagnosed, or damaged under the care of licensed medical professionals. This certainly dispels the myth that lawyers are simply trying to help patients sue as they please. Additionally, malpractice claim payouts have nearly halved from 2009 to 2014. A majority of claims are settled outside of court, and further, most claims are not reported on by media outlets because of their personal, financial, legal, or institutional insignificance.
That isn't to say there aren't a lot of payments happening in medical malpractice claims. Just a few years ago, nearly 3 billion dollars in damages were awarded for settlements in medical malpractice suits. That comes to about one payout every forty-five minutes!
Am I Entitled to Compensation?
It's often the case that hospital networks have a good team of lawyers to help mitigate damage if doctors and nurses have made mistakes when dealing with patients. It's why many medical malpractice cases are not only time-consuming, but they may not lead to any financial compensation to patients or their survivors.
It's also likely that many doctors and other healthcare professionals will admit to their mistakes in an attempt by insurance companies to settle outside of courts and litigations. Why this is troubling is it allows them to reach an agreement with the injured patient for a vastly smaller sum than what they could potentially receive with a good attorney.
This shouldn't discourage you from pursuing compensation for damages, however. Though many cases of medical malpractice lead nowhere, there are also substantial payouts for patients who rightfully deserve them. If you think you have a case, don't hesitate in scheduling a consultation with WMWLAW.
Who Can You Trust with Your Case?
Have you or a loved one been injured due to negligence? We want to help. Don't hesitate to contact us if you believe you have a case; time is an important factor. Interested in learning more? Get in touch with us so we can better evaluate and serve your needs in getting the justice your loved one deserves. You may very well be entitled to compensation.

Call For a Free Consultation
410-296-9530