ERNST & YOUNG
Accouting Malpractice
BELL ATLANTIC
Business Fraud
A research study proves that medical errors are the third leading cause of death in the United States. According to the study, 250,000 casualties relating to medical negligence and maltreatments happen yearly. Since the emergence of the COVID-19 global pandemic, health care providers have worked relentlessly to improve the effects caused by various aspects of the pandemic. The public has seen how these workers sacrifice essential parts of their lives to maintain health for as many people as possible.
Unfortunately, there have been increased concerns that medical errors and malpractices have increased during the pandemic. This raises a crucial question: What are the common signs of medical malpractice, especially during a COVID-19 treatment? In this article, the qualified lawyers at Weltchek Mallahan and Weltchek highlight the tell-tale signs of maltreatment and what your options and rights are in such cases.
Medical Errors vs. Medical Malpractice
Before we jump to the signs of maltreatment, we must consider the difference between a medical mistake and medical malpractice.
Just because a health care provider is negligent does not mean it is medical malpractice. Sometimes, medical practitioners make unintentional mistakes that do not fall under the medical malpractice label. Medical malpractice occurs when a medical professional intentionally fails to give a certain level of proper care to the patient, and their actions cause harm to the patient.
In a maltreatment case, the health care provider was aware or should have known that their failures or actions could have resulted in a patient's harm.
Medical errors are mistakes made by medical personnel, including doctors, anesthesiologists, nurses, pediatricians, and other health care professionals. These errors are usually unintentional and a typical result of a misinterpretation, misunderstanding, or even carelessness, and they may occur during treatment, diagnosis, or monitoring.
Medical errors do not directly result in substantial harm or injury to the patient. As odd as that may sound, some medical mistakes do not fit the level of medical malpractice.
How to Spot Medical Malpractice in COVID-19 Treatments
Below, we discuss some areas where medical malpractice can be prevalent and how to tell the signs.
During Testing
Testing is vital to understanding the severity and full extent of a patient's illness. However, insufficient or excessive testing can lead to more harm. Good testing should progress and flow with low-detail tests first, working up to required thorough tests. A patient with a broken bone, for instance, should have an X-Ray test done before doing an MRI, while a COVID-19 should be tested by taking a sample – from the throat, nose, or saliva- for testing before admitting a patient to the ICU.
Here are a few more cases of malpractice during testing.
If a doctor orders tests that are not relevant to the patient's condition
Excessive radiological testing. Professional doctors are aware of the dangers of radiation from regular or excessive X-Rays or CT scans, including cancer.
A diagnosis without testing. It is medical malpractice for a provider to diagnose without ordering or receiving any diagnostic test. Without a test, the doctor may be providing treatment options based on a hasty guess, which is not acceptable.
Result Interpretation
When the patient's symptoms do not match the diagnosis – Although a misdiagnosis can result from various errors, including a mixed test result, it can also result from lousy interpretation.
Mixed results – When a doctor treats you based on someone else's result, the condition could get worse, leading to some pain or harm that could have been avoided.
Evasive answers about the patient's test results – This can cause confusion and unnecessary worry for the patient and the loved ones. A doctor should be as open and direct as possible when interpreting the test results.
Outpatient Treatment
The COVID-19 treatment plan doesn't fit the diagnosis – If a health provider has ordered extreme surgeries and medications for a non-serious condition, it may result from medical malpractice. The vice versa is also true: If a doctor has not requested a thorough treatment plan for a serious illness diagnosis, it may be because of malpractice.
Lack of a follow-up from the health care provider – If a doctor says they will need specific tests to determine the seriousness of a disease but never follow up or order those tests, it can be treated as a malpractice case. Similarly, it is considered malpractice if a provider says they will follow up with you for certain symptoms or see if your condition has improved but fails to do so, and the condition worsens.
Worsening Medical Condition – Proper treatments should get you better or reduce the discomfort. However, if the treatment plan provided at the hospital worsens your illness to the point where you get admitted or incapacitated, then you should obtain a medical malpractice attorney.
In-Patient Treatment for COVID-19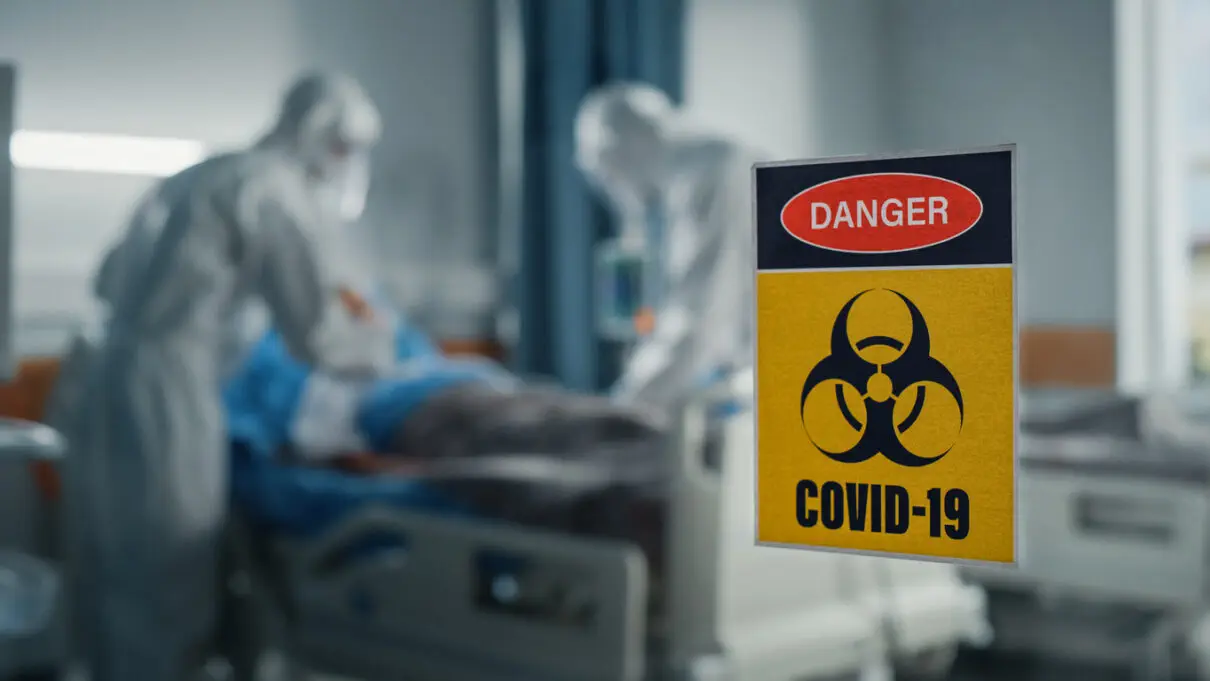 Understaffing – Most people aren't aware that understaffing in a health facility is one of the leading causes of medical malpractices. If you undergo maltreatment under the facility's understaffed claim, you may have a legal claim.
Lack of direct answers about your illness – While many conditions come with uncertainties, doctors should still provide the patient with coherent answers about their diagnosis and treatment. If your doctor gives misleading or confusing answers, it may be time for another option.
Premature discharge – Doctors should only process a discharge for a patient whose condition has improved enough to survive with minimum care outside the facility. An early discharge can result in serious harm, including death.
Talk to a Qualified Attorney After Spotting Medical Malpractice in COVID-19 Treatments
It's common for the public to ignore medical malpractices that their loved ones go through as patients. Most people assume that there is little they can do to improve their situation or improve it for others' sake. However, medical maltreatment law allows you to file a case and possibly recover compensation from the mentioned sub-standard treatment effects.
COVID-19 has led to unusual maltreatments in various hospitals due to the fear of being infected. This, however, should not be an excuse for any medical practitioner to provide low-level treatment to their patients. It helps to be careful and know what can pass as a common medical complication and that which fits the description of medical malpractice.
Please contact us if you need help identifying medical malpractice or filing a lawsuit against potential maltreatment. You can also reach out by calling 410-825-5287 and getting a free consultation.
Who Can You Trust with Your Case?
Have you or a loved one been injured due to negligence? We want to help. Don't hesitate to contact us if you believe you have a case; time is an important factor. Interested in learning more? Get in touch with us so we can better evaluate and serve your needs in getting the justice your loved one deserves. You may very well be entitled to compensation.

Call For a Free Consultation
410-825-5287
Exceptional Peer Recognition
True mavericks in the field of trial advocacy.