ERNST & YOUNG
Accouting Malpractice
BELL ATLANTIC
Business Fraud
The public often has a bias against deciding to pursue a medical malpractice lawsuit, or even against recommending that loved ones do the same. Some people walk through the doors of a lawyer's office with a sheepish look on their faces because they aren't sure if they should even be there. They make comments about how they aren't sure if what happened to them (or their loved one) even qualifies as medical malpractice or a common complication. This means that there are potentially thousands of would-be lawsuits that do not gain any traction because people fail to even bring them to an attorney.
Consent Forms Do Not Negate Your Ability to File a Lawsuit
One of the most urgent matters to get across to as many people as possible is the fact that signing a consent form while at the hospital does not negate your ability to later file a lawsuit against that same hospital. Sometimes, craft defense lawyers will try to make it seem as though signing a consent form means that the patient is giving up all of their legal rights. However, this is far from the truth.
A consent form as defined by cancer.gov provides the following information to the patient:
Information about the medical procedure, genetic testing, or clinical trial they are participating in
Details about the potential benefits and risks associated with the process
A place for them to sign to provide their consent to move forward with the process
The form is informational and consent-seeking, but it is not the trump card against all rights that the patient has. It is meant to explain certain risks that the patient is consenting to take on as a result of the procedure. However, what if something not included in the consent form happens to them? Or what if one of the known risks does occur but it was because the medical personnel went beyond the scope of the procedure or clinical trial? These types of things happen often, and when they do, it is good to have a lawyer handy to file a lawsuit.
How to Distinguish a Common Complication From Medical Malpractice
To err is to be human, and errors occur in the medical field all the time. However, there is a difference between making a medical error and committing medical malpractice. To determine the difference between the two, we first need to look at a good definition of each.
What Defines a Common Complication? 
Mistakes that are made by medical personnel during the course of treatment are medical errors. These errors may be the result of a misunderstanding, misinterpretation, or even simple carelessness. However, medical errors are far from harmless. A study by the leading medical school, Johns Hopkins, found the following data about medical errors:
Analyzing medical death rate data over an eight-year period, Johns Hopkins patient safety experts have calculated that more than 250,000 deaths per year are due to medical error in the U.S. Their figure, published May 3 in The BMJ, surpasses the U.S. Centers for Disease Control and Prevention's third leading cause of death—respiratory disease, which kills close to 150,000 people per year.
Each of these deaths was potentially preventable, and yet all of those families are left without a loved one that they cared for deeply. It is tragic, and it is preventable. The fact that this is not more widely known in society is tragic. However, it is impossible to weed out all medical errors that occur. What really calls for legal action to be taken is when medical personnel commits acts of medical malpractice. 
How Do We Define Medical Malpractice?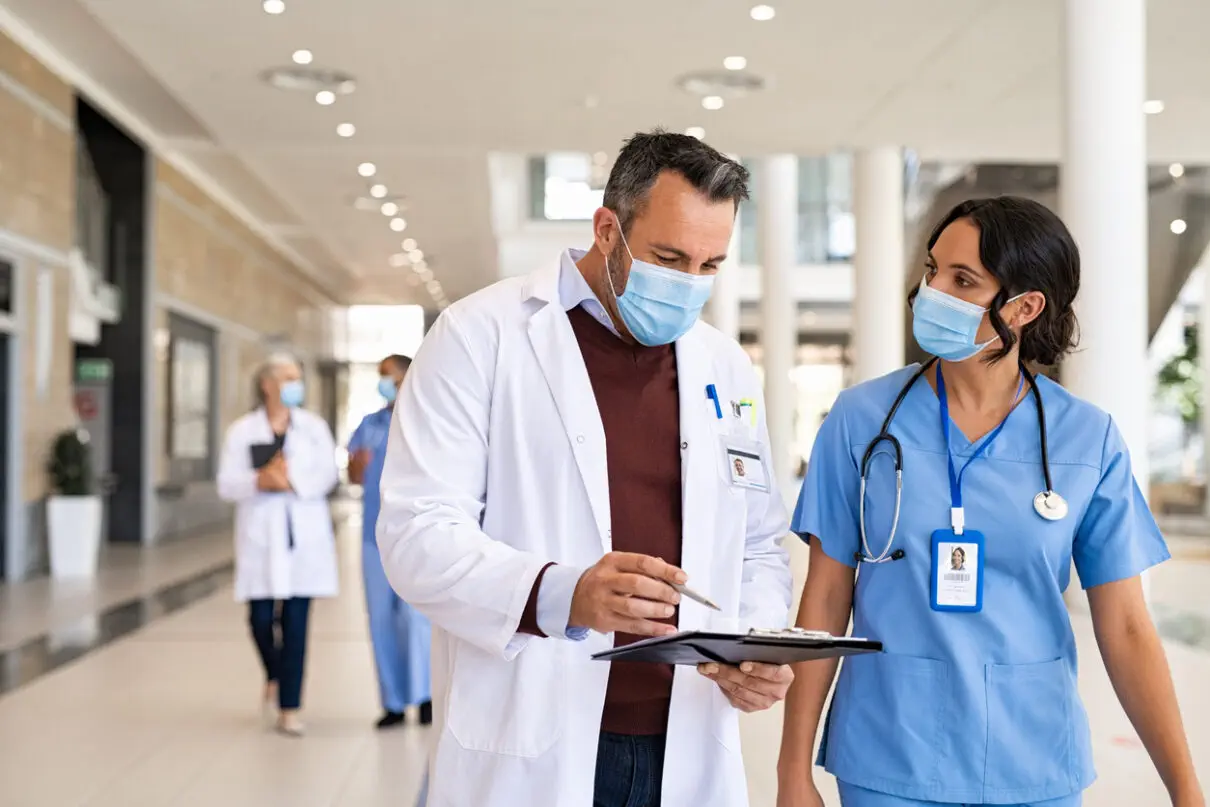 It turns out that a common complication may also fall under the category of medical malpractice if the error is recognized by the medical community at large as a violation of basic standards of care. In other words, should a standard medical professional know that the action that they are taking (or failing to take) is something that any reasonable person in the medical field would know to do? If that is the case, and the staff fails to act in a responsible manner, then they may be guilty of committing medical malpractice. 
In addition to determining if the health care professional's actions were neglectful of their duty of care to the patient, a court must also rule that the action (or lack of action) contributed to pain and suffering for the patient. The pain and suffering that they face could be literal physical pain, or it could come in the form of:
A loss of enjoyment of life
A loss of ability to gain employment or an income
Reduced chances of a better medical outcome
A disability
Acts of medical malpractice are incredibly serious. This is why most medical personnel are required to carry certain types of insurance to protect themselves against lawsuits. It is somewhat easy in the heat of the moment for a doctor or nurse to drop the ball in their duty of care to the patient, but that does not excuse their behavior if they should have known better. Thus, the courts must carefully examine each case to see how much blame lies with the health care professionals. Then, the court will put forth a judgment about the guilt or innocence of those involved as medical malpractice or common complication. 
Obtain an Attorney as Soon as Possible for a Common Complication and Medical Malpractice
It is always wise to obtain a qualified attorney to battle your medical malpractice case or a common complication for you as soon as possible. The moment you realize that you may have a case developing, you should get on the phone with that attorney.
There is a ticking clock in most states that starts from the date of the incident until you file the lawsuit, known as a statute of limitations. In most states, the statute is approximately 2-3 years after the incident. This might seem like all the time in the world, but you have to remember that it takes some time just for the attorney to compile the information that they need in order to make the case. Always reach out as soon as you can. 
If you need more information about medical malpractice claims and why they are more common than you might imagine, please contact us and see what we can do to help you with your specific situation. 
Who Can You Trust with Your Case?
Have you or a loved one been injured due to negligence? We want to help. Don't hesitate to contact us if you believe you have a case; time is an important factor. Interested in learning more? Get in touch with us so we can better evaluate and serve your needs in getting the justice your loved one deserves. You may very well be entitled to compensation.

Call For a Free Consultation
410-825-5287
Exceptional Peer Recognition
True mavericks in the field of trial advocacy.