ERNST & YOUNG
Accouting Malpractice
BELL ATLANTIC
Business Fraud
In December 2020 the Washington Post referred to the recent increase in cosmetic surgical procedures as"The Zoom Boom". A multitude of workers are now virtually spending business hours on video conferencing meetings and actually seeing themselves, all day long, as others are seeing them – with age lines, wrinkles, and a perceived extra pounds of a double chin. Thus, when vaccinations became readily available and stay-at-home orders less stringent, elective surgery became a possibility. Cosmetic surgery is increasingly becoming an answer to those men and women who are unhappy and dissatisfied with some aspect of their bodies.
Cosmetic surgery enhances. Reconstructive surgery restores. Both provide life-changing results for patients with a need to improve the aesthetic appearance of his or her body or repair damage caused by congenital defects, illness, or injury. However, unfortunately, plastic surgery errors can have a multitude of horrific life-altering side effects. It makes little difference whether a patient needs reconstructive surgery or wants a cosmetic procedure, when the risks prove to outweigh the benefits, a medical malpractice suit may be possible,
The Many Facets of Plastic Surgery
Plastic surgeons perform cosmetic and reconstructive procedures. Some of the most common reconstructive surgical procedures are cleft lip and palate repair, breast reconstructions, burn repair, excision of tumors, laceration repair, maxillofacial surgery, removal of scars, and hand surgery.
In 2020 the top five cosmetic surgery, procedures were rhinoplasty, eyelid surgery, facelift, liposuction, and breast augmentation.
Some other common cosmetic surgery procedures include:
Dermal fillers
Eyelid surgery
Arm lift
Buttock augmentation
Breast implant removal
Forehead lift
Hair replacement
Lip augmentation
Lastly, vaginal rejuvenation
It is reported 11,000 gender confirmation surgeries were performed in the United States in 2019, a 10%-15% increase from 2018.
There Are Complications Every Cosmetic Surgery Patient Needs to Know
Possible complications for any surgical procedure include:
Anesthesia complications
Pneumonia
Blood clots
Infection
Fluid buildup under the skin
Nerve damage
Lastly, the need for a transfusion
Specific procedures can often result in localized problems. For example, rhinoplasty leads to a propensity for nosebleeds and respiratory issues, a tummy tuck leaves a patient with long-lasting abdominal numbness, eyelid surgery causes a detached retina, and liposuction often results in bruising and scarring. Additionally, breast surgery leaves a woman unable to breastfeed and with a loss of sensation.
Malpractice Litigation
"Burnout is a leading cause of medical mistakes that can result in a malpractice claim." (The Insurance Journal, March 2021)
Maryland is only one of many states that do not mandate malpractice insurance for medical professionals. A paper published a few years ago in the National Library Of Medicine reiterates plastic surgeons were cited in 13% of all malpractice claims, trailing neurosurgery (19%), cardiovascular and thoracic surgery (18%), general surgery (15%), and orthopedic surgery (14%). When it comes to cosmetic surgery malpractice claims, breast surgery leads the claims filed list at 34.4%, followed by liposuction with 18.3%, and body contouring representing 14% of the litigations. Plastic surgery complications are more common in smokers, overweight persons, and older adults.
Cosmetic Surgeon's Standard of Care
A "board certification" in plastic surgery is verification of specialized residency training. Further, those medical professionals performing elective surgery have a duty to make a person look and feel better — a daunting task and one that should never be taken lightly. The American Academy Of Plastic Surgeon advises physicians to:
Maintain good communication with a patient, restrict surgeries to only those procedures he or she feels comfortable performing, document all activity carefully.
Signs It May Be Malpractice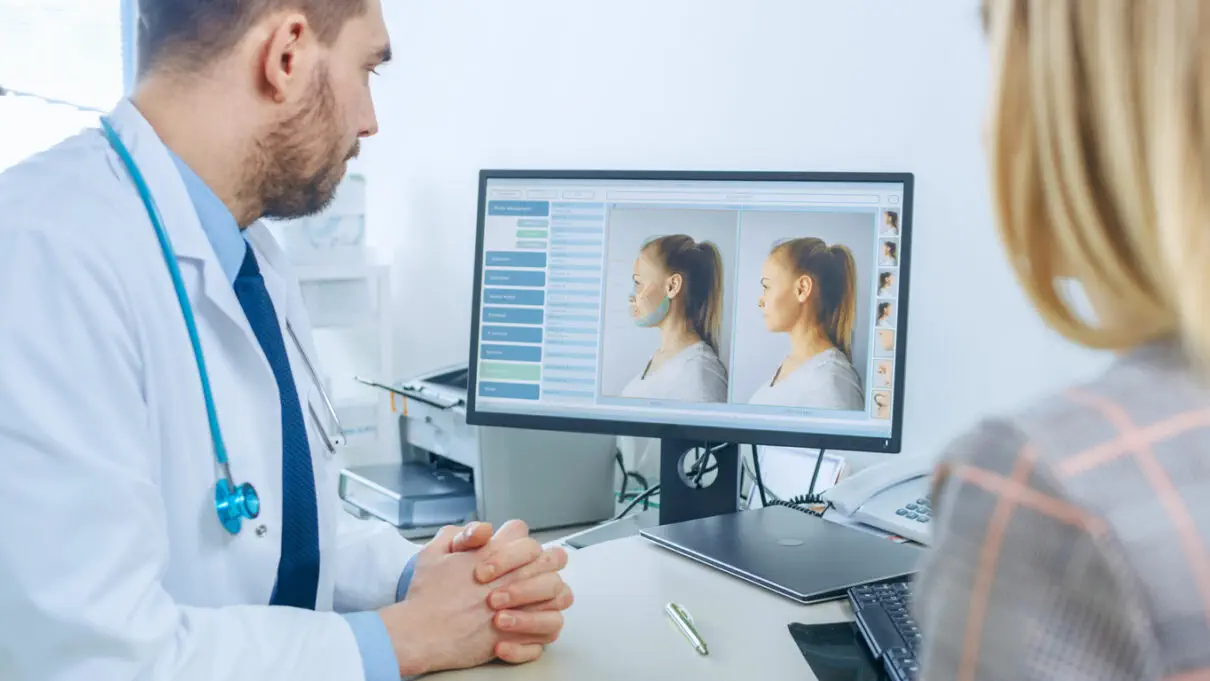 When a medical professional's actions directly cause unnecessary injury or exacerbate an existing condition, negligence becomes malpractice.
There are many reasons for an unexpected outcome in a cosmetic surgical procedure, including:
The surgery was not done by a certified plastic surgeon
A nurse anesthetist performed the task
Surgery held in a private office vs. a hospital
An incomplete patient's medical history
Failure to obtain informed consent
Anesthesia errors
Ignoring a patient's medical history
Lastly, a lack of proper equipment
Compensation Is an Attainable Form of Justice
Depending on the specifics of each case, it is possible for a victim of cosmetic surgery malpractice to recover economic damages in the form of all related medical expenses, including projected future costs, lost wages, and financial compensation for any anticipated lost wages. At Weltchek, Mallahan, and Weltchek we know that compensation is an attainable form of justice. Indeed, we point out to a judge and jury the emotional and psychological trauma that stems from medical negligence and incompetence.
Just when you think the decision to have cosmetic surgery will be the answer you need, you are facing problems never before imagined. It is incredulous how quickly a good decision on the part of a patient can result in such a horrific outcome. We know the long term effects of one bad medical decision can result in:
Embarrassment
Anxiety
Sleep disturbances
Social anxiety
Conclusion
The burden of proof, in a medical malpractice claim, is on the patient. Our highly skilled legal team has the resources and expertise to demonstrate that damage has been done, and the medical provider was responsible. Indeed, Weltchek, Mallahan, and Weltchek can help victims of medical malpractice and negligence seek fair compensation for their physical and emotional suffering. We have set the bar high, and we hold ourselves to this high standard. If your family has suffered the devastating effects of cosmetic surgery gone bad, we are here to help. Don't hesitate to call us at 410-825-5287 for a no-cost no-obligation consultation. You may very well be entitled to compensation.
Who Can You Trust with Your Case?
Have you or a loved one been injured due to negligence? We want to help. Don't hesitate to contact us if you believe you have a case; time is an important factor. Interested in learning more? Get in touch with us so we can better evaluate and serve your needs in getting the justice your loved one deserves. You may very well be entitled to compensation.

Call For a Free Consultation
410-825-5287
Exceptional Peer Recognition
True mavericks in the field of trial advocacy.