ERNST & YOUNG
Accouting Malpractice
BELL ATLANTIC
Business Fraud
Comprehension is as important as clinical information when discussing diagnosis, invasive procedures, as well as surgery with your doctor. A health scare will often leave patients both emotionally and cognitively overwhelmed. And unable to fully understand the scope and consequences of the situation at hand. Additionally, the patient must be able to communicate their wishes with health care providers. Below, we will elaborate further on the importance of informed consent in the field of healthcare.
Informed Consent is Not Optional
Informed consent is a legal as well as an ethical issue. If not executed properly can lead to issues of medical negligence and possible malpractice. Patients have a right to:
An explanation of the condition
Full disclosure of the treatment
The expected results
Alternative treatments
Possible complications
Possible risks
"Informed consent provides more than an opportunity for choice; it provides choice based on adequate information." (The American Medical Association Journal Of Ethics)
Doctors have a duty to respect the autonomy of every patient when it comes to decision-making about health care options. Clear as well as concise communication is central in the physician-patient relationship. Furthermore, there is a number of reasons why a patient's comprehension may be compromised. Any one of these could be a liability issue.
Common Errors in Obtaining Sufficient Informed Consent
A signed informed consent form is not a waiver of liability. Several barriers to effective informed consent have been identified that may lead to litigation and compensation. In addition, a patient's best interests may not be served if the treating physician:
Fails to take enough time to explain the procedure
Is hesitant to give too much information
Relies on Physician Assistants or Nurse Practitioners to obtain consent
Does not take cultural issues or language differences into consideration
Has an undisclosed conflict of interest
From a patient's point of view perception frequently morphs into reality. It is possible for a person to sign a waiver simply because they believe it is just a legal form that must be executed prior to treatment. They may not be aware of the right to refusal.
In addition, Maryland's Hospital Patient Bill Of Rights went into effect on October 1, 2019. It requires every patient treated in the emergency room, as an outpatient, or admitted to the hospital to be given a copy of their rights. Recent COVID-19 protocols for hospitals and medical offices have left many facing their serious health issues alone. Without a support system, a patient can easily feel overwhelmed, confused, as well as powerless.
The following list contains some case scenarios where a patient consented to a particular treatment or procedure they might not have if the situation had been different:
Felt pressured to agree
Had been drinking
Sedated
Did not have their glasses
Didn't have enough time to read it
Have a learning disability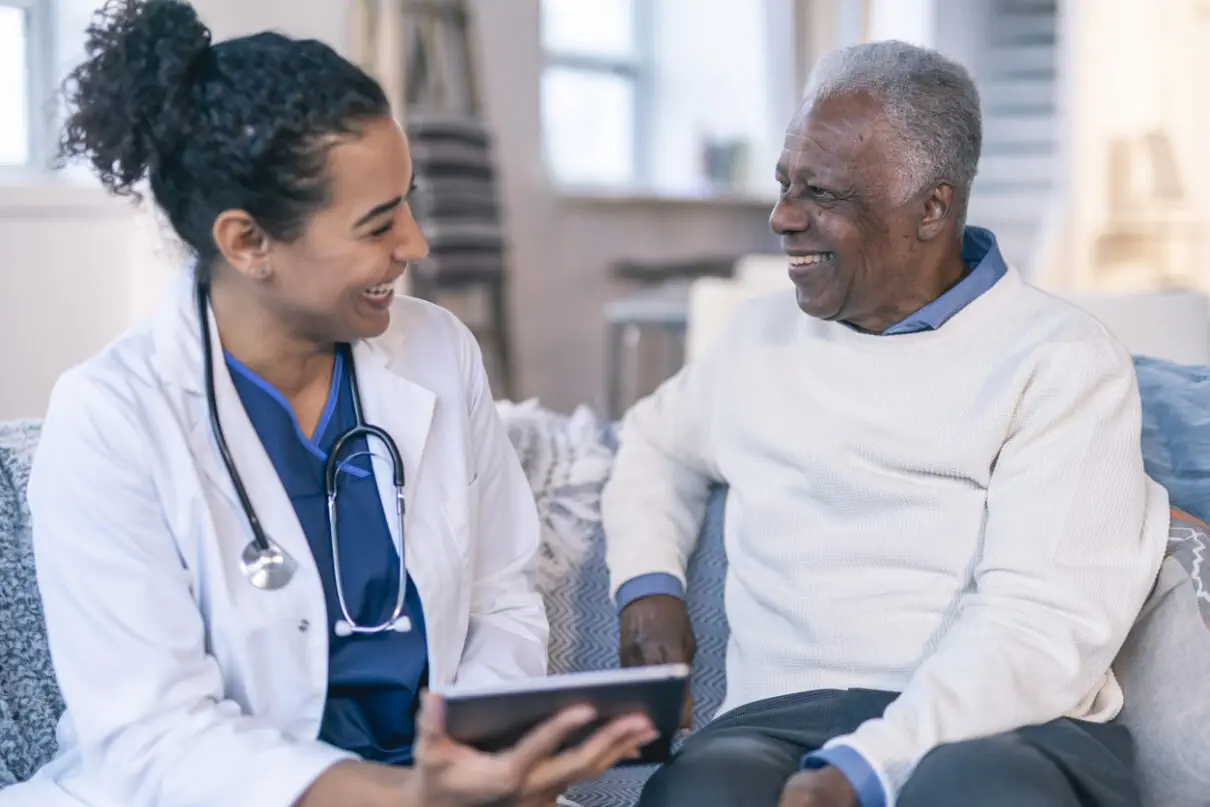 What Happens Next
If a patient is hurt following a treatment or procedure, as a result of the physician's failure to provide all relevant information, financial compensation may be possible. A medical negligence lawyer understands the complexities of informed consent laws as well as the ambiguity surrounding the issues of proper documentation and counseling. An experienced medical malpractice litigator is able to realistically as well as objectively evaluate a plaintiff's case to determine the following:
Patient being sufficiently informed of the risks of the treatment plan
Patient being aware of all options
If the patient fully understood all the possible risks
If the patient would have made a different choice if properly informed
Patient's inability to make an informed decision was a mitigating factor in the injury
Meeting the Patient's Expectations
A malpractice attorney will investigate the possibility that the treating physician failed to manage the expectations of a client. For example, before undergoing a proposed medical treatment or procedure, a patient may have expectations of:
Enough information to be able to make an informed decision
Having the information presented in a manner that is easily understandable
A clear understanding of viable alternatives
A list of potential risks
The probability of adverse reactions
A copy of any signed documents
An opportunity to ask questions
Sufficient time to process the information
If an injury is the result of a doctor's failure to provide an established standard of care, a claim of negligence may be an option.
The Importance of Documentation
A patient's medical record is a legal document, a narrative of the patient's care, as well as a valuable piece of evidence in a courtroom. The old adage, "If it's not in the chart, it didn't happen," holds true. If the medical record does not substantiate and document the process of informed consent, its existence may come into play. Additionally, the following aspects of documentation may prove to be important:
Use of procedure-specific forms
Forms containing date, time, as well as signature
Corrections and additions made to the consent form
Witnesses to the signatures
Conclusion
What you didn't know can hurt you. Contact us at 410-825-5287 for a free consultation. This is our area of expertise. Our attorneys have a significant track record in holding those who jeopardize patient care accountable.
Furthermore, we leverage our combined experience and work collaboratively to ensure any preventable adverse effects are justly compensated. Together we have both the resolve as well as the resources to stand up against fiercely aggressive and relentless insurance carriers.
For all intents and purposes, failure to obtain informed consent is a crime of medical malpractice. We understand the scope of the financial, physical, as well as emotional losses our clients endure in this type of situation.
Justice should never take a backseat to expediency. The Weltchek Mallahan & Weltchek Lawfirm will take the time to ask the questions that will balance the scales of justice.
Who Can You Trust with Your Case?
Have you or a loved one been injured due to negligence? We want to help. Don't hesitate to contact us if you believe you have a case; time is an important factor. Interested in learning more? Get in touch with us so we can better evaluate and serve your needs in getting the justice your loved one deserves. You may very well be entitled to compensation.

Call For a Free Consultation
410-825-5287
Exceptional Peer Recognition
True mavericks in the field of trial advocacy.