ERNST & YOUNG
Accouting Malpractice
BELL ATLANTIC
Business Fraud
Pain and suffering represent a huge part of non-economic damages in medical malpractice cases. This refers to losses resulting from the error of a health care provider. Economic damages like lost income and the cost of medical treatment are straightforward. But, it can be hard to get an exact calculation of pain and suffering. If you or your loved one has been injured due to someone else's negligence, you can seek compensation. You can have the right to sue the other party for damages. So, how can you prove and calculate pain and suffering? What exactly do these terms mean in a medical malpractice case? That's what we'll discuss in this article.
Types of Pain and Suffering
Before the jury decides pain and suffering damages, you have to prove that the injury resulted from negligence. Then calculations for compensation will begin to ensure you get reimbursed.
Pain and suffering refer to a person's mental and physical anguish due to an injury. Both encompass emotional and physical suffering, including anguish, trauma, and pain.
In a medical malpractice case, the healthcare provider is liable for the patient's pain and suffering. Whether intentional or not, the person who caused the injuries is the one to pay for the damages. Damages refer to the amount of money you may get following a lawsuit.
There are two types of pain and suffering, including:
1. Physical Pain
Physical injuries can last for weeks, months, or years. At times they can be permanent, leaving you with constant physical pain. Physical injuries that qualify for pain and suffering compensation are:
Traumatic brain injury
Nerve damage
Organ damage
Paralysis
Dislocated joints
Back pain
Headaches
Neck pain
2. Mental Pain
Emotional distress occurs when the actions of a medical professional result in the victim suffering mental harm. In some cases, it can cause permanent mental and psychological distress. Mental pain and suffering include:
Cognitive changes
Insomnia
Anger
Post-traumatic stress disorder (PTSD)
Fear
Loss of quality of life
How to Calculate Pain and Suffering
There is no specific guideline to determine the actual value of pain and suffering. Judges usually instruct juries to use their background to determine a reasonable figure. The amount can vary among plaintiffs even when the extent of injuries look similar.
You have probably heard about a "multiplier" in medical malpractice cases. Insurance companies use it to calculate pain and suffering. In most cases, they calculate the amount as a multiple of economic damages like lost income and medical bills.
But juries don't use multipliers to determine medical malpractice mistakes. They consider other factors that can impact the value of a person's pain and suffering. Here are factors that can determine the amount you can get for damages.
1. How the Jury Understands the Issues
The jury typically consists of individuals with no medical background. They will determine whether you lose or win your malpractice case.
Medical malpractice cases are complex. The jury may need testimony from a medical expert to understand what happened. Your medical expert witness needs to present your issues in a way that the jury can easily understand.
2. Consistency and Credibility
If you don't like a person, you may not feel inclined to help them. Jurors, too, are human and feel the same way.
A witness who is likable and credible will do much better at trial than one who is argumentative and forgetful. So, credibility and consistency are crucial when presenting your statements at trial.
3. Permanent Disabilities and Disfigurement
Impairment of any body part increases pain and suffering award. If you have any visible scars, you may also be dealing with depression or social anxiety as a result. This may also increase the award after you calculate pain. 
A young victim with a bright future ahead may receive a higher amount of damage. This is because the injury will impact a huge part of their life.
That's why it's crucial to provide evidence through witness testimony regarding your lifestyle. The jury will easily determine how the impairment affects your daily activities.
4. Loss of Consortium Damage
In the past, loss of consortium damage resulted from a sexual relationship between the plaintiff and their spouse. But recently, these damages were extended to other aspects of the relationship with spouses, like companionship and affection.
Loss of consortium damage also covers the roles the victim played. It could be running family errands or handling household chores. Family members and not the victim bring about these claims.
If you're not the victim's spouse, you cannot seek loss of consortium damage. The spouse must prove to the jury that the severe injury has permanently affected their relationship.
How to Prove and Calculate Pain and Suffering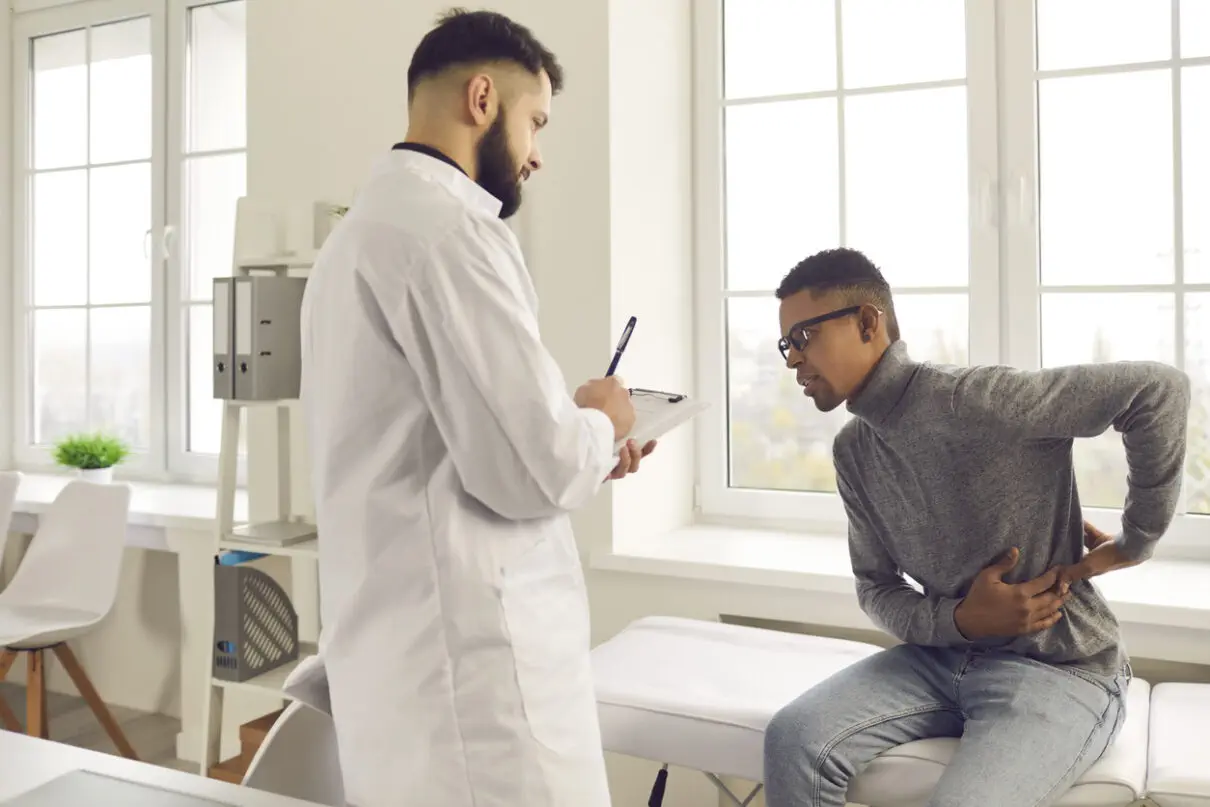 It's crucial to have evidence for pain and suffering. The jury cannot establish emotional or physical pain and suffering without evidence. The evidence can include:
Photograph
Personal documentation like journals or diaries of pain
Medical evidence
Mental health professional therapist or doctor notes
Written or documented opinion of an expert in a relevant field
The more evidence you provide, the more the jury will understand the negative effects of pain and suffering in ways they cannot comprehend through medical bills.
The witnesses need to be people you knew before and after the incident. That's why you need the testimony of friends and families when suing for pain and suffering. They'll testify the accident's impact from their perspective.
You will sit for a deposition if your case is in litigation and present your testimonies as questions are directed to you. Be prepared to share real-life experiences to prove damages for pain and suffering.
Choose the Best Medical Malpractice Firm
Hire an experienced medical malpractice attorney before filing a claim. Attempting to handle the claim on your own could reduce the settlement you could have gotten.
Without knowledge, you can make mistakes when handling medical malpractice cases. Avoid this by hiring a lawyer to guide you throughout the entire process after you calculate pain.
At Weltchek Mallahan & Weltchek, LLC, we exhibit unsurpassed skills in the courtroom. Our lawyers are regarded as true mavericks of trial advocacy in the legal profession. Our blend of skill, experience, and passion is unparalleled. Give us a call today for a free case evaluation.
Who Can You Trust with Your Case?
Have you or a loved one been injured due to negligence? We want to help. Don't hesitate to contact us if you believe you have a case; time is an important factor. Interested in learning more? Get in touch with us so we can better evaluate and serve your needs in getting the justice your loved one deserves. You may very well be entitled to compensation.

Call For a Free Consultation
410-825-5287
Exceptional Peer Recognition
True mavericks in the field of trial advocacy.