ERNST & YOUNG
Accouting Malpractice
BELL ATLANTIC
Business Fraud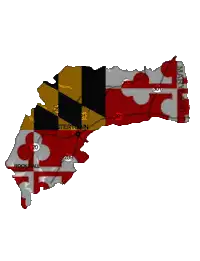 The beautiful peninsula of Kent County, Maryland is home to many people who enjoy access to the busy areas of Washington DC without sacrificing the charm of Kent County's many charming waterfront towns. The residents of Kent County enjoy sailing, fishing, antique shopping and many other activities. If you've been injured by the actions of another, however, you may find your activities substantially curtailed.

Suffering injury caused by someone else's medical malpractice or medical neglect can impair your ability to maintain your lifestyle, as you may lose time from work as your recover. You may also be faced with high medical expenses that weren't your fault. Contact the attorney team at Weltchek, Mallahan & Weltchek to find out how we can help. The experienced lawyers at Weltchek, Mallahan & Weltchek have garnered over $500 million in damages for injury victims. We can provide you with the information you need to decide how to proceed.
Who Can You Trust with Your Case?
Have you or a loved one been injured due to negligence? We want to help. Don't hesitate to contact us if you believe you have a case; time is an important factor. Interested in learning more? Get in touch with us so we can better evaluate and serve your needs in getting the justice your loved one deserves. You may very well be entitled to compensation.

Call For a Free Consultation
410-825-5287
Exceptional Peer Recognition
True mavericks in the field of trial advocacy.