ERNST & YOUNG
Accouting Malpractice
BELL ATLANTIC
Business Fraud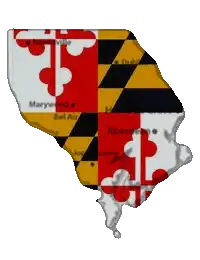 If you live in Harford County, Maryland, you know what it's like to have the best of two worlds: Harford County provides easy access to work in busy Baltimore and Washington, DC yet also boasts of the scenic rolling countryside and beautiful Chesapeake Bay. If you've been injured due to a wrongful injury caused by medical malpractice or neglect, you may immediately feel the devastating impact on yourself and your family. An injury can keep you out of work for a substantial period of time as well as create high medical bills. 

If you suffered injury at the hands of a medical professional, you want to protect your rights to pursue the responsible party. An experienced malpractice attorney can provide you with the information and advice you need. At Weltchek Mallahan & Weltchek, we have obtained compensation for our clients in excess of $500 million. If you are looking for experience, choose Weltchek, Mallahan & Weltchek, Attorneys at Law.
Who Can You Trust with Your Case?
Have you or a loved one been injured due to negligence? We want to help. Don't hesitate to contact us if you believe you have a case; time is an important factor. Interested in learning more? Get in touch with us so we can better evaluate and serve your needs in getting the justice your loved one deserves. You may very well be entitled to compensation.

Call For a Free Consultation
410-825-5287
Exceptional Peer Recognition
True mavericks in the field of trial advocacy.