Premises Liability Explained
Call 410-825-5287 for a free medical malpractice consultation
At The Weltchek Mallahan & Weltchek Law Firm, we represent people who have been injured while on the property of another person or business. Property and business owners have a responsibility to take precautions that will maximize the safety of customers or guests. If the business or property owner knows of a potentially dangerous condition, he or she must take special precautions, and/or warn guests and/or mark the area to prevent harm. If he or she does not, and the result is serious injury, the property owner may be held to be responsible.

Injuries on properties can include those from:
Slippery or wet floors

Objects left around on floors

Unsafe store displays

Missing rails on stairways

Rotten wood on steps and porches

Poor lighting in parking lots and building entryways

Negligent security in apartments, parking lots, businesses and other places were crime is a problem

Merchandise stacked on high shelves at big-box retailers
The Weltchek Mallahan & Weltchek law firm serves the needs of clients throughout the State of Maryland and beyond. We bring a unique combination of unrelenting dedication, proven legal strategy and focused aggression to every case. Our Attorney's have never hesitated to take on large hospitals, insurance companies or corporations on behalf of our clients.
Over our combined 40 years of experience in trial advocacy, our Firm has experienced enormous successes. Working as personal injury lawyers in Maryland, the Firm has obtained some of the largest verdicts in the State of Maryland on behalf of our clients.
Not Sure Yet?
Tell Us About Your Case and We'll Assess It For You.
100% Completely for Free.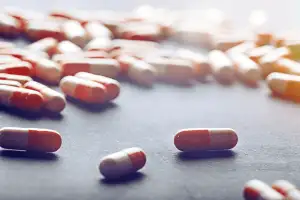 When Tamiflu was first marketed to the public, only a small portion of the manufacturer's clinical trial data had ever been published. Once post-marketing data began to accumulate, a number of disconcerting adverse events began to attract the attention of independent scientists who requested that complete reports from all Tamiflu clinical trials be disclosed by the drug's manufacturer, Roche. Although Roche took several years to comply with the request, a reasonably complete analysis of Tamiflu's benefits and risks was finally established. It was concluded that the drug's active ingredient, oseltamivir, does slightly reduce the duration of flu-like symptoms, yet its mechanism of action is unclear and the drug significantly increases the risk of nausea, vomiting, headaches and dangerous psychiatric events, especially in children. No evidence exists in support of Tamiflu's ability to interrupt viral transmission from person to person, and symptom relief may simply be a side effect of the sedative properties associated with the drug. Numerous biases were noted in the trials, which were predominantly funded by the manufacturer. Tamiflu's benefits seem to have been dramatically overemphasized while its potential harms were conveniently swept under the rug.  
A Misleading Marketing Campaign
Since 1999, Roche has been manufacturing and selling its highly profitable oseltamivir drug branded under the name of Tamiflu. In spite of the fact that data from only two of the 40 Roche sponsored clinical studies had been published when Tamiflu hit the market, Tamiflu's marketing campaign was so successful that governments throughout the world spent billions of dollars stockpiling the medication in preparation for various flu epidemics. The extremely limited amount of Tamiflu data and a growing number of adverse events attracted the attention of a Japanese doctor who publicly expressed his concern online. In response, the Cochrane Collaboration, a group dedicated to full disclosure of information related to medications, requested that all clinical study reports (CSR's) be turned over by Roche for independent analysis. The manufacturer was slow to comply, yet over the course of nearly five years, the Cochrane Collaboration eventually received all available data to evaluate the reality beneath Roche's powerful marketing campaign.
Once all the reports were finally surrendered by Roche, a much more accurate analysis could be made regarding the benefits vs. risks of oseltamivir. It was determined that Tamiflu does reduce the duration of flu-like symptoms from an average of seven to 6.3 days in adults, yet the associated risks were found to be much more common and severe than Roche initially reported. In children, symptoms were alleviated an average of 29 hours sooner in those not impacted by asthma, yet side effects were intensified in this group. The Cochrane Collaboration expressed concern over the following adverse reactions after statistically evaluating the CSRs:
Nausea.

Individuals who received Tamiflu exhibited nearly twice as many incidents of nausea compared to those who received a placebo pill. When children were given the drug for prophylaxis purposes, Tamiflu increased the likelihood of nausea nearly four fold.

Vomiting.

Adults were three times as likely to vomit while taking Tamiflu; children suffered five times as many incidents compared to placebo.

Headaches.

Both children and adults were more likely to develop headaches while taking Tamiflu; because the effect was found to be dose dependent, those taking higher amounts and/or participating in longer prophylaxis trials were impacted more frequently.

Neuropsychiatric events.

Tamiflu doubles a person's odds of experiencing one or more dangerous

psychotic episodes

which may include suicidal attempts.

Children are affected

more often than adults.

Renal impairment.

Tamiflu impairs kidney function, as measured by

creatinine clearance

.

Electrocardiographic anomalies.

During treatment periods, people were more likely to develop an abnormal cardiac rhythm, as measure by

QTc prolongation

.
An Unclear Mechanism of Action
According to the Tamiflu package insert:
"The relationship between the antiviral activity in cell culture and the inhibition of influenza virus replication in humans has not been established. "
While Roche claims that oseltamivir interferes with the replication of type A and/or B influenza virus in cell culture, no tests have shown that the same or similar mechanism occurs in the human body. There is, in fact, evidence suggesting that oseltamivir actually suppresses the body's immune response, as evidenced by reduced antibody production. Because Tamiflu is also a central nervous system depressant that slows brain function, it is possible that the drug's apparent flu-symptom shortening abilities exist primarily as a result of its sedative properties.
No Evidence in Support of Transmission Interruption
Much of what initially inspired the stockpiling of Tamiflu was Roche's claim that oseltamivir has the ability to interrupt transmission of the A and/or B type flu virus. Once the entire data set was analyzed by the Cochrane Collaboration, however, no evidence was found to support this claim. Considering the governmental rationale to distribute oseltamivir to large portions of the population in the event of a flu epidemic, Cochrane's statistical analysis is of critical importance. Tamiflu does not reduce the spread of flu yet large scale distribution would needlessly put millions of people at risk of dangerous side effects.
Poorly Designed Clinical Trials With High Bias
Independent scientists conclude that the majority of Tamiflu's clinical trials contained a considerable amount of bias and poor design. Roche, the organization which stood to make a fortune from the product, sponsored 40 clinical trials to obtain FDA approval yet was only required to disclose information from a small percentage of those trials to achieve this goal. In those studies, the definitions used to describe various complications of the flu were vague and many required participants to "self report" side effects. Another concern of note involved the placebo, which contained dehydrocholic acid and dibasic calcium phosphate dihydrate, compounds known to irritate the intestinal tract and cause diarrhea. Cochrane concluded that such compounds were likely responsible for the apparent diarrhea suppressing qualities of Tamiflu, which do not contain these substances. Numerous other design and reporting issues were noted, including poorly documented adverse events, ghost authorship and conclusions which were based on weak or non-existent evidence.
A Situation Ripe for a Class Action Lawsuit
Thousands of people have experienced one or more of the adverse events associated with Tamiflu. Roche's withholding of information along with its advertising campaign which was labeled "false and misleading" by the U.S. Food and Drug Administration in November 2000 put the company in a position of accountability for harm done to thousands if not millions of unknowing people who took Tamiflu before all the facts were revealed. If you or someone you love has experienced a serious side effect of Tamiflu, a professional attorney may be able to help you obtain compensation.
Accolades for Weltchek Mallahan & Weltchek
OVER $600 MILLION IN VERDICTS & SETTLEMENTS FOR OUR CLIENTS