Blue Cross, Blue Shield Held Liable for Child Brain Damage during Birth
Call 410-825-5287 for a free medical malpractice consultation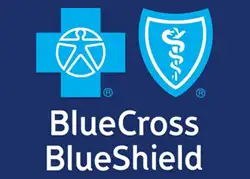 Blue Cross, Blue Shield Held Liable for Child Brain Damage during Birth, in $10.25 Million Malpractice Case.
Jury Concludes Doctor Acting as Independent Contractor Considered an Agent of Health Maintenance Organization.
By Lorraine Lawrence-Whittaker
Daily Record Legal Affairs Writer
HMO found Liable for Childbirth Brain Injury
Dealing a crushing blow to the HMO industry, a Baltimore City jury has returned a $10.25 million judgment in a high profile medical malpractice case involving infant brain damage.
Care First, a health maintenance organization now owned by Blue Cross/Blue Shield of Md., and Dr. Dario Ugarte, the defendants in the suit, were ordered to pay one of the largest medical malpractice awards of its kind in Baltimore, according to plaintiff's lawyers.
"It was an outrageous case of bad medicine," said Robert J. Weltchek, attorney for the plaintiff.
Robert Maynard, attorney of Ugarte, could not be reached for the comment.
John Kachno, attorney for Blue Cross/Blue Shield and Care First declined comment on the verdict. However a company spokesman relayed a prepared statement which said that the company was "disappointed with the judgment," and they "steadfastly believe" that the HMO did "nothing wrong."
Blue Cross/Blue Shield plans to appeal the verdict.
"If unhappiness and disenchantment are grounds for an appeal – then the order side has grounds. Otherwise, they have nothing," said Stephen L. Snyder, a member of Snyder, Weiner, Weltchek, Vogelstein, and Brown and co-counsel in the suit.
It is rare for an HMO to be held responsible for the negligence of its colors, added Snyder. The attorneys pursued an apparent agency theory wherein they alleged that Ugarte, although an independent contractor of Care First, appeared to plaintiff Deborah Ringgold to be an agent of Care First.
Negligence the Cause of Infant Brain Damage
Ringgold, a Care First member and patient of Ugarte's, sued on behalf of herself and her son, whom she claimed sustained severe brain damage during delivery because of Ugarte's negligence.
Ringgold's son, now eight years old, is severely mentally retarded, and will require supervision for the remainder of his life.
Weltchek and Snyder received the case only two months ago, after Ringgold became dissatisfied with her initial attorney.
Ringgold followed the HMO's procedure by going to the Care First clinic for prenatal care. She was referred to Ugarte who worked part-time through the HMO's obstetric and gynecological clinic, according to the suit.
Ringgold had a normal pregnancy with no unusual health problems. After going into labor, she was admitted to St. Agnes Hospital at 6 a.m. on the date of delivery.
The suit alleged that Ugarte did not arrive at the hospital until between 8 and 9 p.m. that night, in spite of his knowledge that the fetal monitor on the unborn child was indicating sigs of fetal distress.
Weltchek and Snyder contended that Ugarte had the ability to save the baby from brain damage by performing a Caesarean section at that time.
The standard of care dictates that the doctor should have done "an immediate C-section," said Weltchek.
Perhaps due to pressure from the HMO to avoid Caesarian sections and the higher costs associated with them, Ugarte chose instead to wait and perform a vaginal delivery, according to Weltchek.
During that time, the baby was further starved of oxygen causing the child's brain damage, Snyder said.
During the vaginal birth, Ugarte caused "additional damage" to the baby, Snyder said.
Ugarte eventually used damaging forceps to remove the child, causing extensive facial trauma that required "plastic surgery for the injuries," Weltchek said.
Compensation for Childbirth Trauma
While the complex trial lasted seven days, the jury needed only 40 minutes to return a verdict for the plaintiff, the lawyer said.
"They gave us everything we asked for - $10.25 million," Snyder said.
"It was complete vindication, swift and decisive," Weltchek added. "There was no controversy during the deliberations, they just went with the truth."
The jury awarded $5.9 million dollars for future medical expenses, $1.1 million for loss of earnings and $3.35 million for pain and suffering caused by the child's brain damage during birth.
Although there is a statutory cap on non-economic losses, Weltchek and Snyder believe that the verdict will stand.
The statute is "ripe for a constitutional challenge," Weltchek said. If challenged, he believes this case may be "the ideal" test case.
Originally intended to stave off a crisis in the insurance industry, at present "there is no justification" to allow the cap to remain, Weltchek said.
Also integral to the plaintiff's suit were attorney Dwayne Brown, and Marc Snyder, a recent law graduate participating with special permission of the court.
Accolades for Weltchek Mallahan & Weltchek
OVER $600 MILLION IN VERDICTS & SETTLEMENTS FOR OUR CLIENTS