ERNST & YOUNG
Accouting Malpractice
BELL ATLANTIC
Business Fraud
Medically related errors are a common occurrence across this great country. Regardless of the medical condition related, any kind of error is unfortunate to both parties. Furthermore, such errors can leave both parties traumatized, distraught, and heavily burdened with lifelong bills. The aftermath of medical negligence and malpractice is long and tiresome. For some, it's what finally breaks the camel's back.
Due to the delicate nature of such cases, it's important for both parties to better understand medical malpractice. If you, your loved one, or a family member has suffered due to such errors, read on to get a clear picture of what you are dealing with.
Medical Negligence and Malpractice
Often, these two terms are used together and sometimes interchangeably. However, they both have distinct meanings;
Medical negligence – an act of the lack thereof by a medical practitioner that mismatches with the acceptable medical standards of care.
Medical malpractice – the legal term birthed by the occurrence of medical negligence.
Categories of Medical Negligence and Malpractice Suits
There is an array of conditions that sum up to medical malpractice – a surgeon could leave a pair of scissors in a patient's stomach or a pharmacist could prescribe the wrong medication.
In a nutshell, medical malpractice claims are classified into:
Diagnostic failure – occurs when a doctor fails to correctly diagnose a patient on time and produce a different outcome.
Wrong treatment – occurs when a health professional administers treatment differently from other medical caregivers or administers the correct treatment wrongly.
Breach of the code of informed consent – this code stipulates that a doctor has the responsibility to warn a patient of a known risk in order for them to make an informed choice.
What Next After the Damage?
Rarely will a medical practitioner notify you of trauma caused by their negligence leaving you to find out the hard way. When you find out, don't take it upon yourself to handle it, instead seek the legal expertise of a medical malpractice lawyer immediately.
The process of filing the case, onward to discovery and final settlement can be long and treacherous. Indeed, the best way to maneuver through safely is with the help of your lawyer.
The Constituents of a Medical Malpractice Claim
Medical malpractice is governed by complex laws. To understand them, you have to have the services of a qualified attorney. In order for your claim to hold water, succeed and receive a payout, it's the responsibility of your attorney to prove;
An action violated your medical standards of care – the acceptable treatment processes by other health professionals under similar or distinct circumstances were not adhered to. It's well within your rights to expect acceptable standards of care.
The caregiver breached their duty through negligent actions – apart from just stating the health professional breached his duties, you also need to prove the trauma wouldn't have happened if it weren't for the negligent actions.
Legal causation – it's not enough to state the caregiver breached the standards of care, proof has to show the trauma was caused by the lack of acceptable standards of care.
The trauma caused subsequent damages.
Nation and Statewide Statistics
Medical malpractice is witnessed daily and some cases even go unreported due to reasons such as lack of awareness, lack of legal representation, and fear on the part of the victims, just to mention a few.
However, the reported cases show:
Medical errors are the 3rd leading cause of fatalities in the US (John Hopkins)
10% of all deaths – an average of 200,000 people – in the US is due to medical mistakes (John Hopkins)
Malpractice suspicions making the top three include; diagnostics failure 32%, surgical mistakes 27% and errors in dispensing medication, and others 25% (National Trial Law)
The numbers don't lie and they prove just how common medical malpractice and negligence happens in the country.
How Much Compensation Will You Receive?
According to the most recent National Practitioner Data Bank (NPDB) study, the average malpractice payout is $348,000 nationally and a total of $993.11 million was paid out in the state of Maryland. Arguably, these figures can change depending on factors such as:
Complexity of your case
Nature of your trauma
Duration of incapacitation from the trauma
Presence of legal counsel
Effect the trauma is likely to have on your quality of life.
It's important to note that certain states, including Maryland, have introduced a cap on the damages. Thus, there's a limit on the payout you can receive. But with legal representation and an air-tight case, you can receive the maximum payout possible. In fact, a Congressional Research Service report indicated that attorney representation in a medical malpractice suit will increase the likelihood of getting a payout by 10-fold!
Types of Medical Negligence and Malpractice Payouts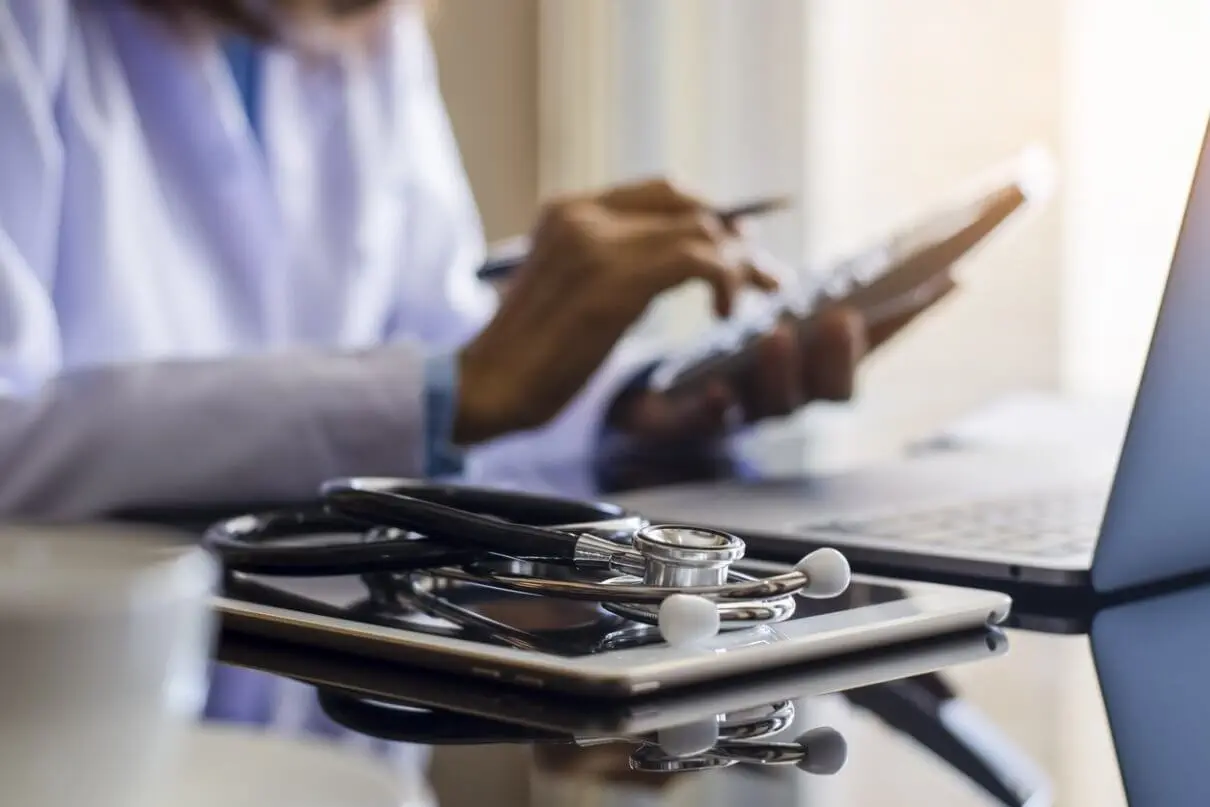 Suffering medical malpractice can cause drastic changes in your life and your family's. Moreover, the trauma caused can leave you overburdened by a lifetime of paying bills. Luckily, your case holds water and you receive a payout.
There are usually three types of payouts:
Economic/special/compensatory – the calculations are exact as the damages are tangible. Such damages include:
Cost of medical treatment including future medical bills
Loss of income
Loss of the ability to earn an income
Other financial losses related to the damage.
2. Non-economic – the calculations for these aren't exact since the damage isn't tangible including;
Pain and suffering
Loss of consortium – intangible benefits that your partner or spouse was enjoying pre-trauma.
3. Punitive payouts – paid to the victim as a punishment to the defendant if found guilty of ill-mannered conduct.
Trial vs Out-of-Court Settlement
Unfortunately, a victim of medical malpractice can lose a lot and feel a payout is well deserved. However, these lawsuits tend to be expensive, time-consuming, and hectic for all the participating parties. going through the motions in court can cause more emotional trauma to you, your family, or loved ones.
Due to these challenges, the majority of participants choose to settle the suit out of court. In fact, a whopping 90% choose to have an out-of-court settlement. The best way around this is to have a candid talk with your lawyer on the best path to travel with the highest chances of success and a subsequent payout.
Statute of Limitations
These are doctrines that govern the amount of time you are required to go and get your case started. The statute of limitations differs by state; 3-5 years for Maryland as stated in the Maryland Code, Courts and Judicial Proceedings Sec. 5-109.
To be on the right track, you have to file your lawsuit before the expiry of the statutory deadlines. Lucky for you, your attorney will handle all this for you and ensure everything flows smoothly.
Don't Hesitate to Reach Out
Just because you, your family member, or loved one are the ones who suffered trauma as a result of medical negligence, that doesn't mean you have to pick the pieces alone. When you become a victim, feel free to contact us. We'll arrange for a free consult with our experienced and friendly attorneys. Allows us to gauge your case and fright to get the justice you deserve.
Who Can You Trust with Your Case?
Have you or a loved one been injured due to negligence? We want to help. Don't hesitate to contact us if you believe you have a case; time is an important factor. Interested in learning more? Get in touch with us so we can better evaluate and serve your needs in getting the justice your loved one deserves. You may very well be entitled to compensation.

Call For a Free Consultation
410-825-5287
Exceptional Peer Recognition
True mavericks in the field of trial advocacy.