ERNST & YOUNG
Accouting Malpractice
BELL ATLANTIC
Business Fraud
The dangers of medical malpractice cannot be understated. You may be surprised to learn that one in ten deaths in America is due to medical errors. In addition to causing pain and anguish, malpractice can lead to a host of long-term health complications and financial stress. If you believe you are the victim of medical malpractice, the best thing to is to schedule a medical malpractice consultation with an experienced malpractice attorney right away. Below is a look at what you can expect during your consultation and the benefits of seeking legal guidance. Finally, you will learn why you should schedule your consultation with Weltchek, Mallahan & Weltchek. 
What Can You Expect From a Medical Malpractice Consultation?
A medical malpractice consultation may sound intimidating to you if you have never heard of one. In reality, it is essentially a short meeting with an attorney who specializes in helping people whose well-being has been compromised by a medical error.
No two consultations are exactly alike. However, there are some common threads shared by most. Here is a look at what you can expect when you schedule a medical malpractice consultation:
Time: You should set aside about an hour for your meeting. While some consultations are shorter, it's best to allow extra time.
Location: Consultations can take place in a law office conference room, by phone, or virtually.
Questions: You should be prepared to answer questions about the healthcare experience that yielded problematic results.
Goals: By the end of your meeting, you should know whether filing a claim and hiring a lawyer are in your best interests.
What Are the Benefits of Seeking a Medical Malpractice Consultation?
Navigating the complex world of medical malpractice is not easy. Most people lack the legal training or experience necessary to view their healthcare experience through the eyes of a legal expert to determine how they should proceed. During a consultation, a medical malpractice attorney will evaluate your experience and break it down to see if you have a good legal case.
The primary benefit of a consultation is to help you decide whether you should pursue legal action against a doctor, medical organization, or medical equipment manufacturer. There are other benefits as well, including the following:
Understand your options: A lawyer will outline all your options in clear, simple terms so you can decide what to do.
Receive guidance: You may receive valuable guidance on responding to calls from negligent healthcare providers or insurers.
Learn fee structures: You can learn whether the law firm charges a flat fee or keeps a percentage of your settlement.
Share your story: An initial consultation provides a safe environment to share the details of what transpired.
Assess a prospective lawyer: You can use your consultation to decide if you like working with a particular attorney.
Outline the next steps: If you decide to hire your consulting attorney, they will guide you regarding what steps to take next.
For many people, the most significant benefit of a medical malpractice consultation is peace of mind. They leave their consultation feeling less overwhelmed and intimidated by the prospect of a malpractice case. Most of all, they can rest assured knowing they now have a lawyer who is ready to represent them and fight for their rights. 
Why Should You Choose Weltchek, Mallahan & Weltchek for Your Consultation?
Not all medical malpractice lawyers are created equal. You deserve legal representation that will help you maximize your chances for a positive outcome with your case. Your initial consultation is an ideal starting point during which you can share your story and determine the best steps to take next. Here are five reasons why you should choose Weltchek, Mallahan & Weltchek for your consultation.
1) Your Consultation Won't Cost You a Thing
In contrast to initial consultations at some law firms, we don't charge a penny to consult with you. Your well-being is our top priority, and we don't want you to spend your time with us worrying about how you are going to pay for your time with us.
2) Your Can Share Your Story in Confidence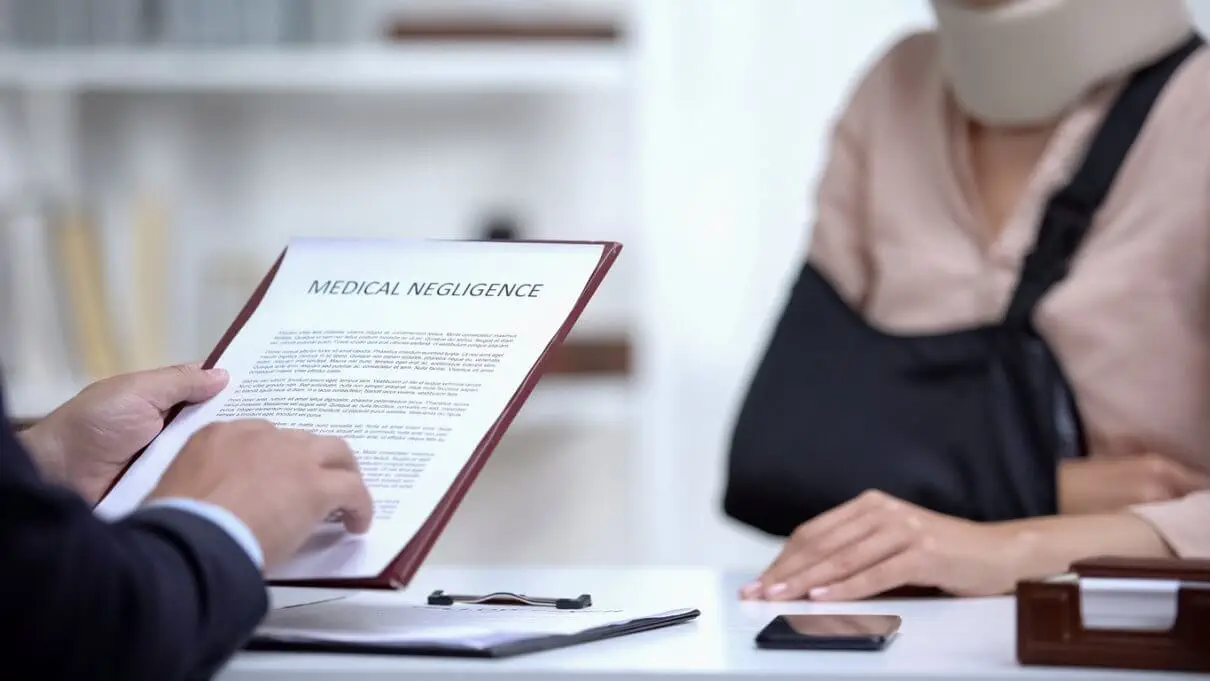 Your privacy should always be respected. We will keep everything you share with us strictly confidential, and will not share your identifying information with anyone. You can also rest assured that access to your files will be kept in a secure location to prevent unauthorized access to your personal details.
3) You Could End up Saving a Lot of Time and Money
While many people choose to hire us after their consultation, some discover that pursuing legal action may not be the best course of action to take. If we determine that you don't have a very good legal case, we will tell you. By speaking honestly, we can help you save time and money that you would funnel into your case.
4) You Will Make Valuable Contacts
Whether or not you choose to hire us to fight for your rights, you will complete your consultation knowing you can always turn to a member of our legal team if you need help in the future. Even if you decide not to take legal action today, we might be able to help you in the future.
5) You Are Under No Obligation to Hire Us
At Weltchek, Mallahan & Weltchek, we realize that you are already facing enough pressures due to the trauma you experienced. So the last thing we want to do is add to your stress by pressuring you to hire us. Our goal is to help you reduce stress and pressure by providing you with the legal guidance you deserve.
Schedule Your Medical Malpractice Consultation Today
Medical malpractice consultations are brief, informative, and confidential. With just a single phone call, you can put yourself on the path to a favorable outcome with your case. We invite you to contact us today to schedule your medical malpractice consultation. We look forward to helping you receive the compensation you deserve!
Who Can You Trust with Your Case?
Have you or a loved one been injured due to negligence? We want to help. Don't hesitate to contact us if you believe you have a case; time is an important factor. Interested in learning more? Get in touch with us so we can better evaluate and serve your needs in getting the justice your loved one deserves. You may very well be entitled to compensation.

Call For a Free Consultation
410-825-5287
Exceptional Peer Recognition
True mavericks in the field of trial advocacy.