ERNST & YOUNG
Accouting Malpractice
BELL ATLANTIC
Business Fraud
Plastic surgery procedures involve specific intrinsic health perils, including possible nerve damage or infection. But if you're sure that your adverse reaction to the treatment resulted from surgery error or medical negligence, you can file a claim against the hospital, surgeon, or any other responsible party.
Reach out to experienced attorneys from Weltchek Mallahan & Weltchek for comprehensive guidance and representation to be fairly compensated.
What Is Cosmetic Surgery Malpractice?
Plastic surgery can pose life-threatening complications. You may face significant risks if the physician fails to execute the correct steps competently and in line with the acceptable standards of care. The procedure can cause injuries like:
Disfigurement
Scarring
Sudden caving or drooping of the site
Skin irregularities like discoloration
Pneumonia
Adverse reactions to anesthesia
Infection
Paralysis
Over bleeding
Death
Any result beyond the expected side effects can qualify as plastic surgery malpractice, and you can file a lawsuit seeking compensation.
Elements of a Cosmetic Surgery Malpractice Claim
Cosmetic surgeons also face malpractice lawsuits like other doctors, but the procedure's elective nature makes it challenging for victims to bring successful legal claims.
You must prove the following to have grounds for a plastic surgery malpractice claim:
The harm resulted from the breach of duty
There was a doctor-patient relationship where the healthcare provider had a duty to the patient
The surgeon acted negligently or failed to act, hence breaching this duty
The defendant sustained an injury
A doctor-patient relationship is typically not disputed in plastic surgery malpractice claims. The second element involving "medical standard of care" refers to the level of care a surgeon with similar skills would offer under similar circumstances.
After establishing the standard of care, an expert witness will demonstrate how the practitioner breached it. Establishing injury to the patient can be trickier than it seems. The procedure has certain risks that the surgeon must inform you about beforehand. If a known complication arises, this won't qualify as malpractice. Also, displease with the procedure's results doesn't qualify as injury, hence not a reasonable basis for a plastic surgery malpractice lawsuit.
Possible Damages in a Plastic Surgery Malpractice Claim
If a cosmetic surgeon's negligence caused your injuries, you might be entitled to non-economic, economic, and, sometimes, punitive damages.
Economic Damages
These are direct losses that you can attach a dollar value to. They're documented and have receipts that you can use to calculate. Examples include:
Medical bills
Lost income
Reconstruction costs
Funeral expenses, if the injuries were fatal
Non-Economic Damages
These cover the harm inflicted on the victim. They're relatively difficult to compute because they don't have receipts or formal documentation. Usually, the court will use expert insights to determine their value. They include:
Pain and suffering
The injury itself
Scarring and disfigurement
Lost business opportunities
Wrongful death
Loss of consortium
Punitive Damages
The judge or jury might award these damages if the surgeon's failure to act or direct actions were particularly malicious. Punitive damages punish the responsible party and deter other healthcare professionals from such conduct.
The Hurdles Facing Plastic Surgery Claims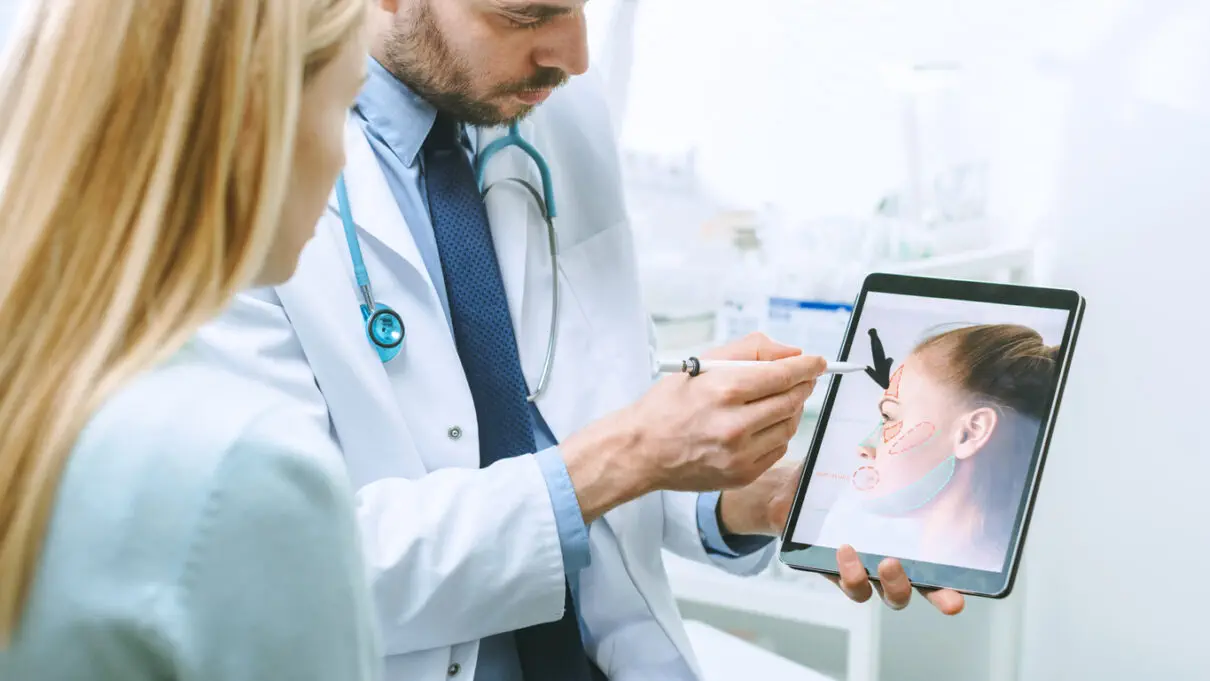 It's possible to file a surgery malpractice claim and win compensation against a negligent practitioner. However, the process comes with several key challenges. These include:
You Didn't Need Surgery
The greatest challenge of winning these claims is that cosmetic surgery differs from traditional surgery. The former is elective and unnecessary. Courts tend to assume that if the procedure didn't go as expected, the plaintiff might have signed up for it to boost their appearance. So they shouldn't be too quick to blame the doctor. As a result, they offer the benefit of the doubt to the practitioner.
Biased Jurors
Most juries get the impression that those who go for plastic surgery are too lazy to work out, obese, or have too much money to waste on "unnecessary" cosmetic procedures. This makes them feel like punishing the plastic surgery malpractice victim. It's not a rational idea, but it's human nature.
Judges and juries who've undergone successful procedures can blame you, the victim, for choosing an unqualified surgeon. Thus, linking the injury to the doctor's negligent treatment can be tricky.
Numerous Potentially Liable Parties
Plastic surgery cases involve several medical personnel, including surgeons, doctors, administrative staff, nurses, and other medical experts. As such, it's difficult to determine liability.
Concealed Injuries
In many cases, the resultant injuries aren't readily apparent until a much later date. Consequently, it'd be challenging to trace the cause back to the negligent medical practitioner. But if it's a case of apparent negligence, you can evade this hurdle.
Lower Compensation
Jurors may be inclined to offer a lower compensation amount because of the procedure's elective nature. After all, the victim could afford the "unnecessary" process, so why should they win considerable compensation?
Your only way around these challenges is to partner with an experienced plastic surgery malpractice attorney.
How Will an Attorney Help My Case?
It's challenging to win medical malpractice claims, especially those involving elective procedures like cosmetic surgery. However, an experienced attorney will know their way through the claims process and fight to help you gain a favorable outcome.
They'll help you in the following ways:
Defending your rights even if it was an elective procedure
Creating a solid case to prove negligence on the cosmetic surgeon's side
Evaluating the sustained losses comprehensively to ensure all damages have been considered
Presenting the relevant evidence, documentation, and receipts to win a favorable compensation
Ensuring you file the claim within the legal timelines. For instance, in Maryland, you have up to five years from the day you got injured or three years after discovering the injury to file the claim. If you don't comply with the time limit, you'll likely lose your lawsuit.
A Reliable Maryland Plastic Surgery Malpractice Attorney Is Ready to Help
Most of the time, plastic surgery isn't just an elective cosmetic enhancement for a healthy patient but a necessary procedure to address diseases, injuries, and other conditions. But if you feel a surgeon has victimized you, you can let an experienced malpractice attorney file your compensation claim.
Connect with us for a free surgery malpractice claim evaluation.
Who Can You Trust with Your Case?
Have you or a loved one been injured due to negligence? We want to help. Don't hesitate to contact us if you believe you have a case; time is an important factor. Interested in learning more? Get in touch with us so we can better evaluate and serve your needs in getting the justice your loved one deserves. You may very well be entitled to compensation.

Call For a Free Consultation
410-825-5287
Exceptional Peer Recognition
True mavericks in the field of trial advocacy.