ERNST & YOUNG
Accouting Malpractice
BELL ATLANTIC
Business Fraud
A patient may be eligible for compensation when they suffer an injury due to a medical professional's negligence. In a medical malpractice or negligence lawsuit, 'damages' refer to the monetary compensation — for any financial, emotional, or physical suffering — because of medical injuries. Medical malpractice cases has several consequences that can permanently change the lives of the affected patients and their families. Therefore, victims have the right to file for legal action against medical/healthcare providers who caused the injury.
Although monetary compensation will not make their lives whole, it can make amends for emotional devastation and financial loss.
Qualification for Damages in Medical Malpractice Cases
Proving specific elements under the Maryland medical malpractice law is the first step towards recovering damages in your lawsuit. When you cannot provide the required evidence, you will not qualify for compensation. Maryland's malpractice laws will need you to prove the elements below:
There was an existing doctor-patient relationship between you and the healthcare provider at the time of medical malpractice or negligence.
There was a breach of the standard of care as a direct result of the actions or inactions of the medical provider
You were a victim of damages and injuries
The negligence or error of the healthcare professional was the proximate and direct cause of the damages and injuries.
Types of Damages in Medical Malpractice and Negligence Cases
As stated earlier, damages attempt to make you whole by compensating for losses due to injury. However, victims of medical malpractice and negligence can receive several types of damages. Each is awarded in different amounts, and with different calculations. Below is the complete breakdown of the types of damages in medical malpractice cases.
Economic Damages
Also referred to as special damages, economic damages reimburse for any financial costs resulting from the malpractice case. It can be precisely estimated and is viewed as quantified damage. In most cases, a medical expert will help the court determine the exact compensation amount. There are various classes of economic damages, including the following:
Lost Wages
After injury due to medical malpractice, a patient may have to extend their hospital stay. In severe cases, the victim might suffer from severe disabilities. The patient can sue for compensation of lost wages if the injury prevents them from working.
The jury and judge will consider several factors when calculating the cost of the lost wages. These include the age, occupation, skill level, and experience of the patient. Equally, the compensation covers the loss of future earnings when the victim's career is permanently damaged.
Medical Expenses
Injury due to medical malpractice cases will force the patient to incur additional costs in medical care. The victim is, therefore, entitled to receive compensation for any medical expenses due to the injury. These expenses include in-home care, medical accessories, hospital bills, and ambulance fees.
In some cases, a victim might receive compensation for future medical expenses or lifelong care. Cerebral palsy due to birth injuries, for example, can lead to hefty medical expenses that reach up to millions of dollars. The court can ask the negligent doctors to pay for all future medical-related expenses.
Non-Economic Damages
Also referred to as general damages, non-economic damages are not quantifiable in dollar amounts. They are awarded to compensate for diminishing quality of life due to medical malpractice or negligence injury. For example, there is no monetary amount that can reimburse for the emotional distress resulting from lifelong disability. Below are some of the most common classes of non-economic damages.
Loss of Consortium or Companionship
Family members have the right to seek compensation for loss of companionship or consortium when the patient suffers a fatal injury. Companionship loss is due to the emotional loss that comes with losing a child, parent, or spouse. However, loss of consortium refers to loss of affection towards the significant other — including sexual activity.
Pain and Suffering
Negligent injury in a medical malpractice case leads to emotional and physical distress. The patient is, therefore, entitled to receive compensation for their pain and suffering. There is no exact number that can quantify an individual's pain and suffering. However, most states calculate this amount using a standard 'multiplier' on the total sum of economic damages.
Loss of Enjoyment in Life
A victim of medical malpractice cases may suffer from lifelong damages. There is a lot of emotional pain that goes along with lifelong disability. In such cases, the patient experiences difficulties in life due to loss of mobility, emotional distress, or chronic pain.
Punitive Damages
Although these damages are relatively rare, they can be awarded in appalling circumstances. In such cases, the doctor was fully aware that their actions would be harmful to the patient. Therefore, malicious intent to harm exists, and the case criminal. Examples include sexually harassing a patient, conducting treatment under the influence, and purposefully withholding vital information.
Maryland's Cap on Medical Malpractice Damages
Each state has a definite cap on medical malpractice damages. In Maryland, there is an existing cap on non-economic damages in a medical malpractice lawsuit. The cap sees a $15,000 increase every year to keep up with inflation. All medical malpractice cases filled in 2021, for example, have a cap of 845,000 in non-economic damages. However, this limit increases by 125% when medical malpractice leads to wrongful death with multiple beneficiaries.
Interestingly, there is no cap on economic damages under a medical malpractice lawsuit in Maryland. It means that no cap is placed on any damages that have an exact dollar value. Therefore, victims can claim the total amount of lost wages and medical expenses.
Statues of Limitations on Medical Malpractice Claims in Maryland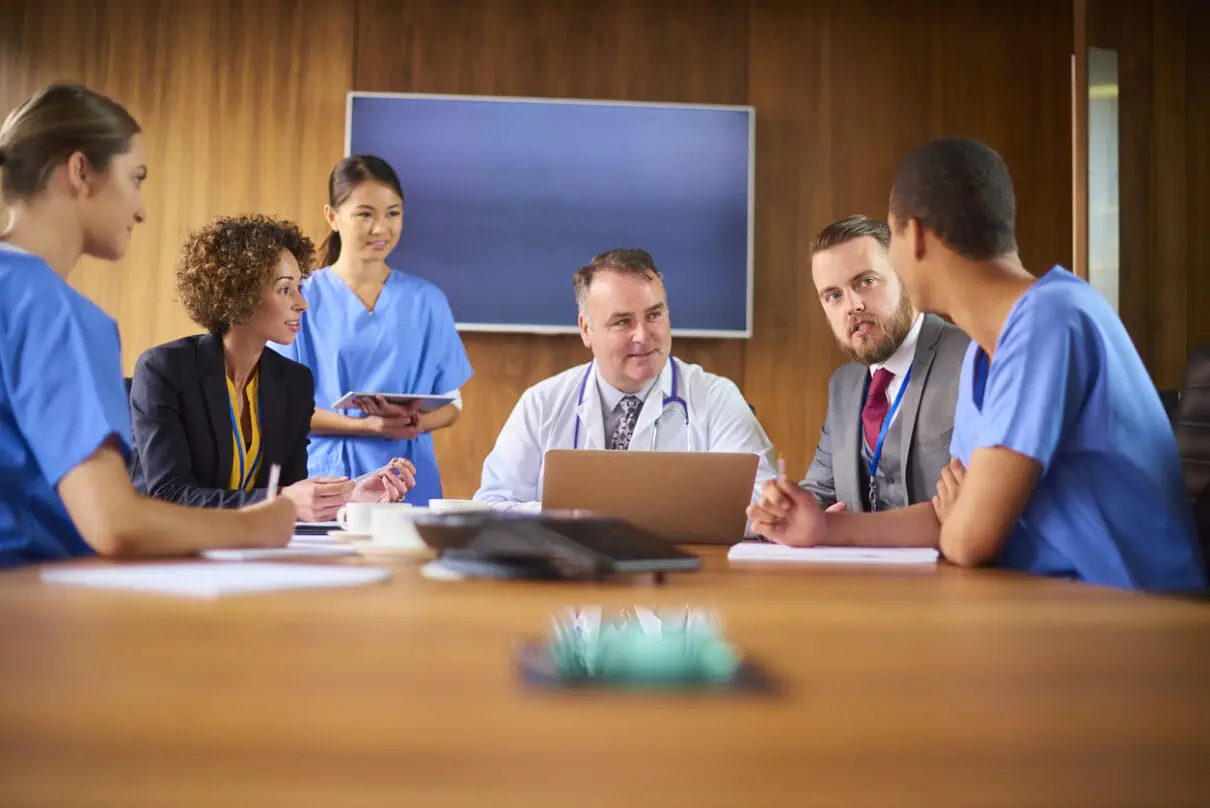 Maryland offers a considerably lengthy three-year statute of limitations for filing claims under medical malpractice law. However, a five-year statute of repose prohibits future filling of medical malpractice claims once the period elapses. Your case is subject to dismal if you don't file for medical malpractice within five years — even if the injury is linked to medical negligence.
For minors, the statute of limitations on filing a medical malpractice case starts to run when they reach eleven years of age. In the event of a foreign object, Maryland gives the minor until age sixteen to file a medical malpractice lawsuit.
Get a Reliable Attorney for Medical Malpractice Cases
It is only human to seek damages when you fall victim to medical malpractice. At Weltchek Mallahan & Weltchek, we pride ourselves on helping victims and surviving families secure fair compensation for injuries sustained due to medical malpractice or negligence. Ensure you contact us today to consult with a knowledgeable birth injury and medical malpractice attorney.
Who Can You Trust with Your Case?
Have you or a loved one been injured due to negligence? We want to help. Don't hesitate to contact us if you believe you have a case; time is an important factor. Interested in learning more? Get in touch with us so we can better evaluate and serve your needs in getting the justice your loved one deserves. You may very well be entitled to compensation.

Call For a Free Consultation
410-825-5287
Exceptional Peer Recognition
True mavericks in the field of trial advocacy.