ERNST & YOUNG
Accouting Malpractice
BELL ATLANTIC
Business Fraud
People have heard the jokes about ambulance chasers and lawyers. What most of these individuals do not realize is how essential a medical malpractice lawyer is until they need one. That is why people hold medical professionals to a higher standard of care. However, what happens,  when things go wrong during these medical treatments and procedures? Who ends up paying for the costs and damages that result?
Often the victims of these medical injuries do not know who to turn or what help they can receive. That is why medical malpractice attorneys are so important. Not only because they can provide you with the legal advice that you need during this stressful time, but they are also there to give you the support and assistance that you deserve.
What Is a Medical Malpractice Lawyer
Medical malpractice cases can be extremely complex and often considered as the most complicated type of personal injury case. Most of these medical malpractice lawsuits stem from professional misconduct, negligence by a medical professional or a healthcare facility, or an unreasonable lack of skill by the healthcare organization that ends up harming the patient. Medical malpractice attorneys are the professionals that take on these complex cases. They are not only responsible for investigating all the specific facts of the victim's injury, but if all the elements are met, they will also be responsible for the litigation of these cases based on the negligent conduct of those medical professionals that were providing the care.
Medical Malpractice Cases Are Difficult
Medical malpractice lawyers understand that proving medical malpractice cases is significantly more complicated than it is to establish negligence in other types of personal injury cases. There are a lot of factors that are involved in medical malpractice cases, including:
The Required Standard of Care: In medical malpractice cases, the lawyer has to show that the standard of care used. Further, they must show that the doctor or medical care provider used a treatment plan that met this standard.
Unique Injuries:  Unlike some more common personal injury accidents, medical malpractice accidents involve unique injuries from all aspects of the body. They are not limited to head injuries or broken bones; they deal with many different organs, procedures, and body parts.  That is why the attorney handling these cases has to have a thorough understanding of the injuries that can result in the healthcare industry.
Procedure Requirements: Medical malpractice cases often require a different set of procedures than other personal injury cases. For example, the law in Maryland indicates that the plaintiff has 90 days to file a "certificate of a qualified expert" in which a qualified medical expert swears under oath that they had reviewed the case, and believe the health care provider failed to act in the appropriate standard of care when treating the plaintiff. For these reasons, it is essential to have an attorney that understands these specific procedures and will act promptly. 
How to Know If I Need a Medical Malpractice Lawyer
After an individual suffers an injury due to the negligence of a medical professional, they may not be sure how they should proceed, or if their damages warrant a lawsuit. That is why if you are unsure whether your injury constitutes a medical malpractice claim, consult with a medical malpractice attorney to learn of your options and clear up any of the questions you may have. Some of the most commonly reported claims that make it to court include:
The doctor failed to diagnose a disease or an injury.
An incorrect prescription given to a patient.
Patient not informed of the possible consequences or risks of the procedure.
Anesthesia applied wrong to the patient.
Patient injured in surgery. 
Medical professionals failed to administer the treatment appropriately. 
There was a birth-injury.
There was poor aftercare and follow-up
The Many Benefits of Hiring a Medical Malpractice Lawyer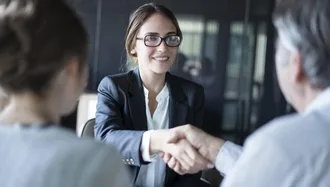 We know that medical malpractice cases can be challenging to prove, but what some people do not realize is that they are also expensive and require quite a bit of evidence and investigation. For these reasons hiring an experienced medical malpractice attorney can be extremely beneficial to your case.
They Know the Elements of Malpractice: Medical malpractice attorneys know what constitutes a malpractice case. They understand that they have to show that a doctor/ patient relationship existed. That the medical provider acted negligently, and you received substandard care. That this negligent care resulted in your injury, and you suffered damages as a result. 
They Gather Evidence: A lot of information is required to prove these elements of malpractice, and a medical malpractice attorney will do all the work of gathering this evidence for you. This evidence will include taking depositions of medical experts and others relevant to the case, conducting research related to the injuries, working with other medical experts to develop theories, and gather and analyze medical records. 
They Know How to Negotiate: Medical malpractice attorneys know through experience how much your claim may be worth. Then, they will be able to use this number to build a strategy. Thus, settle for an appropriate amount through the negotiation process. 
They Can Have Manageable Attorney Costs: Medical malpractice cases can be costly to pursue. However, many medical malpractice lawyers will charge on a contingency basis, which means that you do not pay anything upfront, but rather the lawyer will take a percentage only if you win your lawsuit.
Why Call Weltchek, Mallahan & Weltchek
Unfortunately, no matter how big or small the procedure is, even doctors can make mistakes. However, in the medical world, these errors usually translate into costly errors and a lot of human suffering. The team at Weltchek, Mallahan & Weltcheck, understands what a difficult this time may be for you and your family. We also know that right now, you need someone on your side that you can trust. That is why it is our goal to provide you with the legal help and support that you need. Then, ensure that your case gets the dedication and attention that it deserves.  If you or a loved one has suffered an injury due to medical negligence, do not wait any longer, contact our firm today for a free consultation. 
Who Can You Trust with Your Case?
Have you or a loved one been injured due to negligence? We want to help. Don't hesitate to contact us if you believe you have a case; time is an important factor. Interested in learning more? Get in touch with us so we can better evaluate and serve your needs in getting the justice your loved one deserves. You may very well be entitled to compensation.

Call For a Free Consultation
410-825-5287
Exceptional Peer Recognition
True mavericks in the field of trial advocacy.