ERNST & YOUNG
Accouting Malpractice
BELL ATLANTIC
Business Fraud
A medication error is a preventable incident that may harm the patient or cause inappropriate medication use. Wrong medications may relate to unprofessionalism, the products used, or inadequate patient monitoring.
Adverse Drug Events in the USA
Researchers estimate that preventable medical faults affect at least 7 million patients and cost about $21 billion per year. In 2013, the Institute of Medication estimated 210,000 to 440,000 deaths related to medical examinations or treatment per annum.
The figures may have been higher because many health providers are reluctant to reveal medical mistakes. One of the most prevalent medical errors in hospitals is the administration of wrong medications to patients.
Possible Causes of Wrong Medications
Medication errors happen every day, especially when patients require special attention. For instance, children often take lower drug doses than adults, while some older people need multiple drug types to treat various conditions.
The leading causes of medication errors in hospitals include:
Miscommunication between patients and doctors
Communication breakdown between doctors
Wrong diagnosis
Illegible handwriting in prescriptions
Lower of higher than acceptable drug doses
Incorrect schedules for drug administration
Drugs that look alike or have similar names
Misinterpretation of medical abbreviations
Drug-related events can lead to health complications or a patient's wrongful death. Unfortunately, most of the victims of adverse drug events are unable to pursue justice due to their health status. Moreover, many medical malpractice insurance policies prohibit doctors from accepting liability.
Is there anything you can do? Yes. You can take legal action when your loved one gets the wrong medications in a hospital. Here are some things to do.
Establish Who Is at Fault for Wrong Medications
Wrong medication errors can happen at various stages of a patient's treatment process. In a hospital situation, the at-fault can be a health professional or the facility.
Health Professionals
Medical personnel and experts like physicians, nurses, and specialists have the role of providing appropriate care to patients. They must follow the code of medical ethics to avoid unwarranted mistakes and accidents. Whether by negligence or criminal behavior, the failure to follow industry rules and regulations is punishable by law.
If your family member receives the wrong medications in a hospital, the health care provider taking care of the patient may be liable. Indeed, it could be a doctor, nurse, or medical team.
Pharmacists may also be responsible if they don't follow the prescriptions issued to them. They can make errors like doing refills with incorrect drugs, giving higher or lower quantities, or providing unsuitable substitutes.
When medical negligence or malpractice causes an adverse drug event to your loved one, consider seeking compensation.
Health Facilities
Wrong medication lawsuits may extend to the facility for which the perpetrators of the incident work. Health institutions must hire medical professionals responsibly and monitor their conduct. For this reason, hospitals and clinics may be liable for medication errors resulting from an employee's misconduct.
If a health care provider causes an adverse drug event intentionally, the hospital may not be liable. There are cases where medical practitioners have administered drugs to take the lives of terminally ill patients under claims of saving them the pain. Then, others have injected sick people with lethal medications to achieve some ill motives.
When a health care provider takes such measures, they take personal responsibility. You can only sue the hospital if you can show that the facility knew about the action and still let it happen.
Know Your Options
The law may require a person or persons responsible for medication errors to compensate the victim for the damages sustained. However, the compensation depends on the extent of harm. For minor incidents, the health care provider or facility can pay for the correct medication and the pain and suffering caused.
If the medication mistake causes severe injury, you can demand reparation for the additional treatment required. The at-fault may also have to compensate the patient for lost income due to the incident.
If the matter goes to trial, the jury may apply punitive penalties to discourage other medical practitioners from behaving recklessly. Then, such rulings usually apply in cases of horrific misconduct.
Provide Evidence
If you file a legal claim against someone, the burden of showing the accused is liable is yours. Your wrong medications case will have its unique facts.
You'll have to prove that the health professional acted below how a practitioner with similar training would have performed under the same circumstances. You must also provide evidence that the patient's harm resulted from substandard care by the medical professional or hospital.
Substantiating your claims requires an extensive fact-finding mission. You may want to provide the victim's medical documents before the court to shed light on what could have happened. Find an experienced medical expert to elaborate on why you believe your loved one is a victim of a medication error.
Consult a Medical Malpractice Attorney for Wrong Medications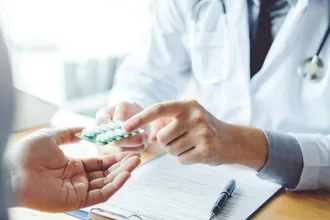 Medication error cases can be complicated. Since medical malpractice can cost colossal amounts in compensation, the defendant will do anything to discredit your medication error claims and deny payment. Here is why you need to work with a lawyer.
Dealing With Insurance
Working with insurance companies can be frustrating. Most of them are not willing to compensate victims even when the damage is apparent. Plus, an experienced lawyer will negotiate with the insurance company as you look after your patient.
Compensation Evaluation
There is no standard compensation for medication errors. The award depends on factors like the nature of the damage, its consequences, and your bargaining power. Further, an experienced attorney can estimate the possible amount of compensation suitable for the damages caused to your loved one.
Evidence Gathering
Your attorney will obtain pertinent information, including medical records and bills, insurance documents, and proof of lost income. This information will help to present a compelling case before the judge.
Expert Testimony
An established law firm has the resources to find witnesses and medical experts to testify on your behalf. In fact, their testimonies will add weight to your claims.
Weltchek Mallahan & Weltchek Medical Malpractice Lawyers
Wrong medications can be traumatic. Whether the matter goes to the court or not, experienced attorneys will analyze the case, gather evidence, and represent you. They will help you to get reasonable compensation for the sustained damages.
Has your loved one undergone the wrong medications in Maryland? Contact us for legal counsel.
Who Can You Trust with Your Case?
Have you or a loved one been injured due to negligence? We want to help. Don't hesitate to contact us if you believe you have a case; time is an important factor. Interested in learning more? Get in touch with us so we can better evaluate and serve your needs in getting the justice your loved one deserves. You may very well be entitled to compensation.

Call For a Free Consultation
410-825-5287
Exceptional Peer Recognition
True mavericks in the field of trial advocacy.