ERNST & YOUNG
Accouting Malpractice
BELL ATLANTIC
Business Fraud
While the majority of medical professionals in the United States act in a conscientious and professional way, the sad reality is that a significant percentage cause untold stress and suffering for their patients through negligence, carelessness, and outright medical malpractice. The numbers state that in 2018, over $4 billion were paid out to plaintiffs in medical malpractice lawsuits. The average payment is $348,065 per contributory negligence claim.
Of course, defendants in a medical malpractice suit will look for any avenue to avoid paying due to compensation to their victims. In this regard, one tactic that many defense lawyers will use is to claim that the plaintiff was partly to blame for the injury and/or illness that resulted from the medical professional's negligence. The nature and effectiveness of this defense largely depend on which method of assigning liability the state's laws favor: comparative negligence or contributory negligence.
Comparative vs. Contributory Negligence
In the legal sense, comparative negligence defines:
"A rule of law applied in accident [and medical malpractice] cases to determine responsibility and damages based on the negligence of every party directly involved."
As an example of this principle in action, if a court in a state with comparative negligence laws found that an attending physician was 80% responsible for a plaintiff's injury subsequent to his visit to the doctor's office. Yet, the plaintiff was only 20% responsible, generally entitling him/her to compensation for 80% of the costs.
In contrast, contributory negligence is an extremely harsh method of assigning blame and liability. In states that subscribe to contributory negligence, if a plaintiff shares any blame in a case of medical malpractice. Then, s/he isn't entitled to compensation in the law's eyes. In fact, it doesn't matter if a plaintiff is determined to be only 1% at fault, and the attending doctor is 99% to blame: the plaintiff is still not able to obtain compensation.
Many states that once subscribed to pure contributory negligence have phased out such laws. However, Maryland and Virginia are two of the four states (not counting the DC) that still have the model of pure contributory negligence in place. All other states use the comparative negligence model. Some states (like Pennsylvania) have enacted a framework of modified comparative negligence. Here, the plaintiff is not entitled to compensation if s/he is either 50% or 51% at fault.
What Are Some Examples of Comparative Negligence?
Medical professionals could manifest comparative negligence in a wide range of situations.
Courts interest lies after the patient sought medical treatment. Indeed, not what occurred beforehand that may have contributed to the situation.
Example 1
For example, imagine that a patient goes to the hospital after a car wreck, and requires emergency surgery. The surgeon on duty at the time is under the influence of alcohol. Thus, s/he makes several preventable mistakes during the operation. Ultimately, this causes the patient to catch an infection and stay in the hospital for much longer than necessary. Even though the patient caused the accident, the complications occurred after he hospital admittance. Thus, it was 100% the surgeon's negligence that led to complications.
Example 2
As another example, imagine that a doctor warns a patient that he should undergo screening for colon cancer. Over a period of several years, he repeatedly ignored his doctor's advice on this issue. However, he eventually relented and scheduled an appointment with a gastroenterologist. 
When the gastroenterologist performed the colonoscopy, he missed several blatant signs of emergent colon cancer. The patient thereafter discovered that he actually had colon cancer, and subsequently filed a medical malpractice lawsuit. In a comparative negligence state, the patient is blamed for ignoring his doctor's repeated warnings. Further, the gastroenterologist is blamed for carelessness in performing the colonoscopy.
What about in a pure contributory negligence state? There is a provision, the last clear chance doctrine, when the court blames the patient. This would potentially allow him to obtain just compensation. The last clear chance doctrine recovers damages if a healthcare provider failed the last opportunity.
What You Should Do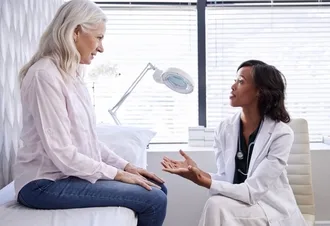 If you are a victim of medical malpractice, there are some things to increase your chances of a favorable outcome:
Never Admit Fault
Whether speaking with healthcare agents or medical professionals, never say: "It was my fault" or "I should have done this". If you are unsure whether someone receives information from you, then play it safe and remain silent. Indeed, you are under no obligation to divulge any personal information to an unauthorized individual. Otherwise, deliver your information as neutrally as possible. Thus, no one uses your words against you or takes them out of context.
Keep Good Records
Maintain a file of important documents relating to your case. These may include medical records, bills from your healthcare provider, journal entries, etc. If you keep these files on hand, it will likely bolster your case if and when it comes to litigation.
Enlist the Help of an Experienced Attorney
Medical malpractice cases are complex, tedious, and time-consuming; and they can drag on for weeks, months, or even years. Instead of going it alone, hire a lawyer that has years of experience in medical malpractice cases to represent you. Your attorney coaches you on what to say, which documents to keep, and your legal options.
Learn More About Contributory Negligence
At Weltchek, Mallahan & Weltchek, we have decades of experience in handling medical malpractice and negligence cases. Even with Maryland's tough contributory negligence laws, we have helped hundreds of clients obtain a fair settlement for the physical, financial, mental, and emotional costs of medical carelessness.
Contact us today for a free consultation. We'll let you know if we think you have a case. Then, if you do we'll fight to obtain just compensation for you and your family.
Who Can You Trust with Your Case?
Have you or a loved one been injured due to negligence? We want to help. Don't hesitate to contact us if you believe you have a case; time is an important factor. Interested in learning more? Get in touch with us so we can better evaluate and serve your needs in getting the justice your loved one deserves. You may very well be entitled to compensation.

Call For a Free Consultation
410-825-5287
Exceptional Peer Recognition
True mavericks in the field of trial advocacy.