ERNST & YOUNG
Accouting Malpractice
BELL ATLANTIC
Business Fraud
In the United States, there are up to 250 000 deaths caused by medical malpractice cases yearly. Medical negligence is one of the leading causes of death in the country behind heart disease and cancer. Victims of medical negligence have to deal with physical and emotional consequences due to the injuries caused by medical practitioners. In some worse cases, the effects can impact your entire life.
Due to the severe consequences that victims of medical malpractice face, you need to seek assistance from an attorney on the best possible action to take. In most cases, you should get compensation for your injuries and damages, and an attorney will help you pursue your rights. However, before getting into details on some common medical malpractice cases, you also need to know what these damages are.
What Are Damages in Medical Malpractice Cases?
Damages are the economic and non-economic losses caused by a patient. Economic damages are the costs of future medical care and loss of income or wages. On the other hand, non-economic damages are the pain and suffering such as mental anguish, aggravation of the pre-existing condition, disfigurement, and loss of enjoyment of life.
Common Medical Malpractice Cases
Medical malpractice can happen in various forms. In some cases, you may not discover the harm caused to you until weeks or months later. Negligent acts in the medical field can emanate from nurses, technicians, doctors, and other medical practitioners. Some types of medical malpractice cases include:
Surgical Errors
Whenever you go for a surgical operation, you put all your trust in the medical experts. Sadly, despite having gone through extensive training, surgeons still make errors in the operation room. Any avoidable mistake a surgeon or other medical providers makes during an operation can worsen your condition or cause further injuries. Some surgical errors include:
Using non-sterile surgical tools
Availing inadequate medical care after surgery
Administering incorrect amounts of anesthesia
Performing unnecessary or incorrect surgical procedures
Surgical mistakes can have severe effects on your quality of life. Even if you had signed a consent form to acknowledge the risks of intraoperative complications, it doesn't mean you can't sue for your injuries.
Misdiagnosis
Cases relating to misdiagnosis were about 33% of all the medical malpractice cases from 2013 and 2017. Diagnosis is usually the first procedure once admitted to a medical clinic, hospital, dental clinic, emergency room, or other medical establishments. However, in cases where the symptoms may not be readily apparent, it's possible to have an error in diagnosis. Failure to diagnose or recognize a condition can lead to a more advanced stage of the initial disease, which may require significant treatment. In the process, the victim undergoes severe pain and suffering. If a late or inaccurate diagnosis happens on a severe condition such as cancer, it can lead to the patient's death.
Prescription and Medication Errors
A vast majority of patients rely on prescriptions for short and long-term health problems. Most of the medications are correctly processed, but prescription mistakes are still prevalent in Maryland. When pharmacists make these errors, the implication can be severe on the affected patient. Yet, most victims aren't medical experts, making it hard to know whether they have the right prescription. Medical practitioners have a duty of care to make sure they make the proper medication. The wrong prescription can lead to digestive issues, psychological problems, brain damage, allergic reactions, or even death.
Failure to Treat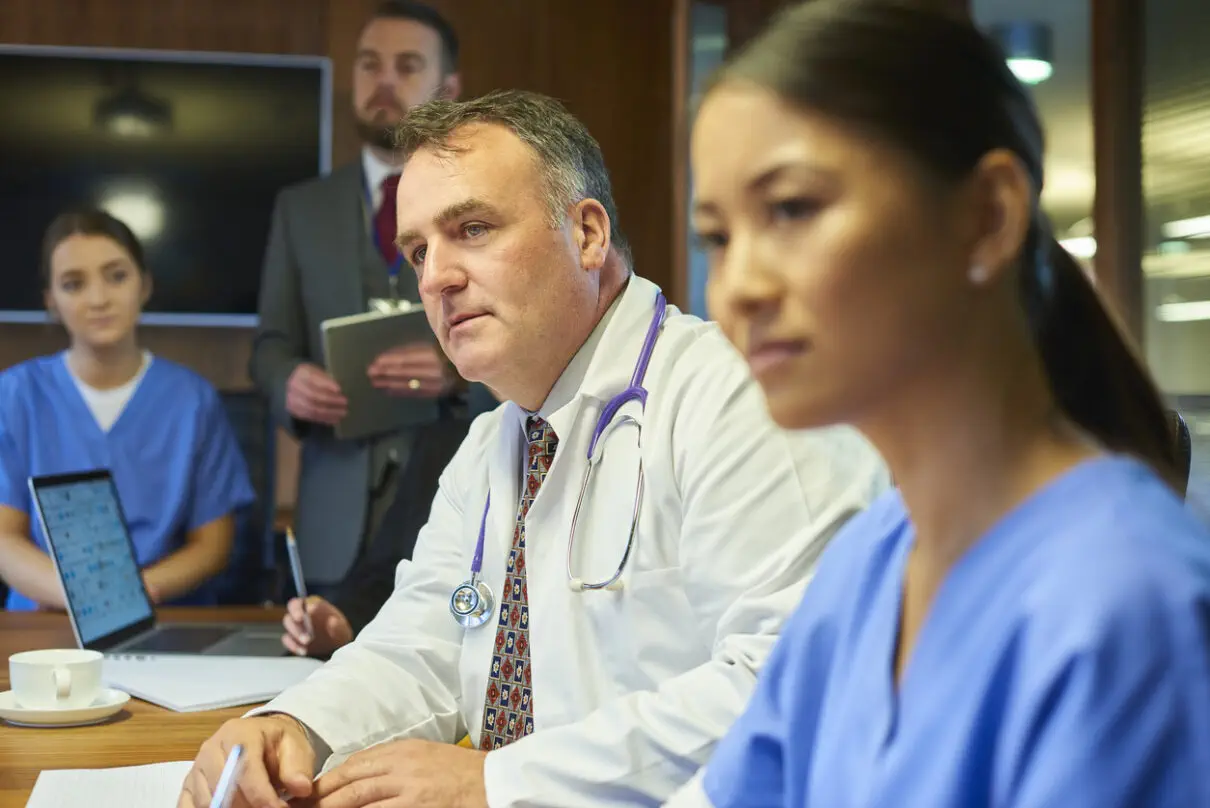 Sometimes, a medical expert can make the correct diagnosis but fail to recommend the proper treatment. Mostly, these cases happen when a doctor is overwhelmed by the number of patients they are treating. Unfortunately, this has become a common trend in recent times as medical practitioners prioritize making more profits than patient safety. As a result, doctors are also not diligent enough about treating all patients with the required standard of care. Doctors can also fail to refer you to a specialist for your condition, release you too soon, or even fail to offer you follow-up care. Such situations are also common in Maryland, which is medical malpractice.
Negligent Long-Term Treatment
Although many people expect medical negligence to occur during an operation, it can also happen in long-term treatment. Once a doctor chooses a particular course of treatment, it's their responsibility to make regular follow-ups to know how the patient is recovering. In most cases, a nurse will help administer treatment but doesn't have the qualification to make crucial medical decisions regarding cessation, adjustment, or continuation of the treatment plan. If the doctor doesn't make the proper follow-up on the treatment they had previously ordered, it can be a form of negligence. In addition, the doctor is responsible for damages or severe side effects to the patient due to the treatment.
A medical expert should also be aware of any significant side effects caused by the treatment administered to a patient. The doctor can make several tests and thorough monitoring of the recovering patient to spot any alarming signs. If the doctor fails to monitor patient care, it can lead to further injuries.
Childbirth and Labor Malpractice
Inappropriate handling during childbirth by either the doctors or nurses can be difficult for newborns and their mothers. The complications can emanate from the induced labor as doctors try to fasten the delivery procedure. For instance, oxytocin is a common drug used to expedite childbirth, but the drug has side effects, so the expectant mother needs careful monitoring. In cases where there are severe side effects such as fetal distress, doctors should consider a C-section. Medical experts have a short window to decide on the best action to avoid injuries to the new baby. Although these cases are not prevalent in Maryland, make sure you consult an attorney if you are a victim.
Get Legal Help for Medical Malpractice Cases
Patients who have suffered from any of the above medical malpractice cases can consult with an attorney from Weltcheck Mallahan & Weltcheck on the proper action to take. If there is enough evidence that the doctor or any other health care provider didn't show a duty of care, they are responsible for the injuries and damages. In case you or a loved one needs legal help concerning medical malpractice, contact our knowledgeable and experienced attorneys for a case evaluation.
Who Can You Trust with Your Case?
Have you or a loved one been injured due to negligence? We want to help. Don't hesitate to contact us if you believe you have a case; time is an important factor. Interested in learning more? Get in touch with us so we can better evaluate and serve your needs in getting the justice your loved one deserves. You may very well be entitled to compensation.

Call For a Free Consultation
410-825-5287
Exceptional Peer Recognition
True mavericks in the field of trial advocacy.