Baltimore County Medical Negligence Attorneys
Call 410-825-5287 for a free medical malpractice consultation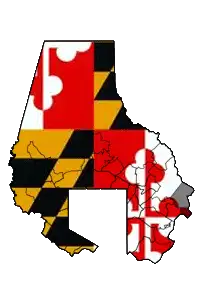 When you visit the doctor or hospital you expect to have a pleasant experience despite the treatment or procedure that must be done. Although your service treatment may have been satisfactory, your treatment or procedural outcome may have caused a major injury. Whatever your situation was that brought you to the point which required you to have medical treatment, if the outcome resulted in a life-altering event, then your medical situation needs to be handled by a legal professional.
Reasons to Seek Legal Help
When you do not possess medical procedure protocol knowledge, you may accept any answer that is given to you. You may have asked your medical provider questions about a procedure and continue to wonder if care was executed properly. If you still have questions after receiving information from your doctor and want a second opinion about medical procedures, the medical malpractice lawyers at Weltchek, Mallahan, and Weltchek located in Baltimore, Maryland, can help you.
Things to Consider When Seeking Medical Negligence Legal Help
Medical malpractice situations are traumatic enough especially with the extended recovery process. The financial consequences that evolve from these situations can also be devastating. These types of situations can leave medical malpractice victims suffering for years. When this occurs, you need a medical malpractice attorney on your side who has a level of compassion that will alleviate some of the emotional trauma you have experienced. When you retain the legal services from Baltimore attorneys for medical malpractice at Weltcheck, Mallahan, and Weltchek, you will understand why this firm has been voted as one of 2015's Best Law Firms by U. S. News and World Report. You'll also notice how thorough they are about resolving attorney medical malpractice cases. This is shown by the way they advocate for patients in the state of Maryland who have been medically injured. The lawyers at this law firm takes every client's case seriously.

Legal Help is a Phone Call Away
You don't have to suffer alone. A medical malpractice lawyer at Weltcheck, Mallahan, and Weltchek is waiting to provide the help you need to recover financially. Although your physical situation may not be eliminated, every effort will be done to protect your legal rights. If you or a loved one has been injured because of a doctor's or a healthcare provider's negligence, contact Weltchek, Mallahan, and Weltcheck today to request medical injury attorney representation immediately.
Accolades for Weltchek Mallahan & Weltchek
OVER $600 MILLION IN VERDICTS & SETTLEMENTS FOR OUR CLIENTS