OVER $600 MILLION IN VERDICTS & SETTLEMENTS FOR OUR CLIENTS
Call for a free consultation: 410-825-5287
The lawyers at Weltchek Mallahan and Weltchek are regarded by many in the legal profession as true mavericks in the field of trial advocacy. Refusing to shy away from challenging cases and legal theories, they have pushed the boundaries of the legal frontier to previously uncharted territories. Succeeding where others have failed, they relish the opportunity to take on some of the largest insurance companies, hospitals, and corporations in the world.
The Firm's team is responsible for some of the largest verdicts throughout the State of Maryland, garnering the respect of colleagues and adversaries alike. In order to ensure the Firm's continued tradition of elite trial advocacy, only select cases are chosen.
The cases that are accepted are pursued with unrelenting dedication, master strategy, and purposeful aggression. The Firm's blend of skill, passion, and experience is truly unparalleled.
Weltchek Mallahan & Weltchek concentrates its practice on representing individuals who have been severely injured in the following fields: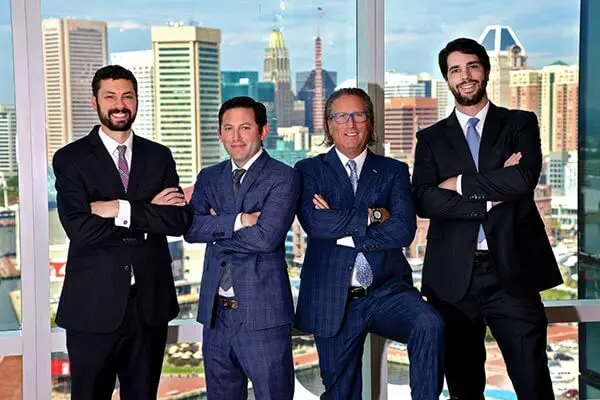 All consultations are 100% free of charge. If your case is accepted, you are not responsible to pay a single dollar in either the review of your case or the prosecution of your case unless the Firm recovers by way of settlement or verdict. Please do not hesitate to call the experienced trial team at Weltchek Mallahan & Weltchek today.
Weltchek Mallahan & Weltchek's office is located in Baltimore, but the Firm handles cases throughout the State of Maryland and beyond.
Accolades for Weltchek Mallahan & Weltchek
OVER $600 MILLION IN VERDICTS & SETTLEMENTS FOR OUR CLIENTS