ERNST & YOUNG
Accouting Malpractice
BELL ATLANTIC
Business Fraud
Every day a product or a device malfunctions. Often, the situation may cause you some frustration, but you can usually get back to your day rather quickly. However, what happens when this product directly links to your heart, like a pacemaker? And a product malfunction instead leaves you in the hospital fighting for your life. 
Defective medical devices are a serious concern, as they literally can mean the difference between life and death. Pacemakers have been a reliable medical device for ages, helping patients treat their significant heart problems. Yet, even though this device has helped many, it has also caused severe injuries, debilitating pain, extreme medical expenses, and in some instances- death to those that count on this life-saving medical device.
If you or a family member has experienced a potentially defective pacemaker, you deserve to protect your rights. In this blog post, we will explain what happens when a pacemaker fails, what actions you need to take when it does, and how our law firm can help you.
What Is a Pacemaker, and Why Do You Need One?
Pacemakers are specific medical devices that are surgically implanted into your body to monitor your heart and deliver electrical impulses to make sure your heart maintains a safe rhythm. They are often used to treat cardiac arrhythmias that involve a slow heart rate and can be prescribed to individuals experiencing the following:
A heart block, either from a heart attack, disease, or age.
Heart disease affects the conduction of the electrical signals that are between the lower and the upper chambers of the heart. 
Specific medications that slow the heart rate.
Lose consciousness when their heart is stimulated by the head or body position. (i.e., turning the neck.)
Sinus node dysfunction, which means they have a heart abnormality that affects the normal conduction of their cardiac impulse. 
Medical procedure to treat their atrial fibrillation.
What Are the Symptoms of Failure?
Even though pacemakers are a life-saving device used by millions, problems do occur. In those situations, it is crucial to understand what may happen when these devices fail, precisely what symptoms you may start to experience due to a pacemaker malfunction:
Heart Palpitations
Breathing Problem
Loss of Consciousness or Fainting
Lightheadedness or Dizziness
Fast Heart Rate, Slow Heart Rate, or a combination of both.
Constant Muscle Twitching in the Abdomen or the Chest
Constant Hiccups
Different Reasons That Result in a Pacemaker Failure
A pacemaker experiencing complete failure is rare. However, pacemaker device issues do still occur. In many instances, it is often a minor problem that can be fixed quickly. Yet, sometimes, a more severe problem requires a complicated procedure called a lead revision. Thus, it is vital that you not understand what symptoms you may experience. Additionally, what possible causes may cause your pacemaker to fail. 
Some common reasons for a pacemaker malfunction include:
Broken or loose wire between the heart and the pacemaker.
Battery Depletion.
Electrolyte Abnormality (i.e., there is high potassium in the bloodstream.)
Electronic circuit failure resulting from a fracture in the wire insulation.
Electromagnetic interference from particular devices such as industrial welders, powerful magnets that are found in heavy equipment and medical devices, and power generators.  
A change in your health or condition that requires reprogramming the pacemaker.
The pacemaker lead maneuvering out of its position. 
It is important to note that standard household devices, like cellphones, will usually not interfere with your pacemaker. However, doctors recommend that you keep your phone on the opposite side of the body from the pacemaker. Also, avoid close and prolonged exposure to specific devices in your home, such as the microwave. Speaking with your doctor ensures that you understand all your device's safety risks and what precautions to take. 
Your Pacemaker Failed – Now What?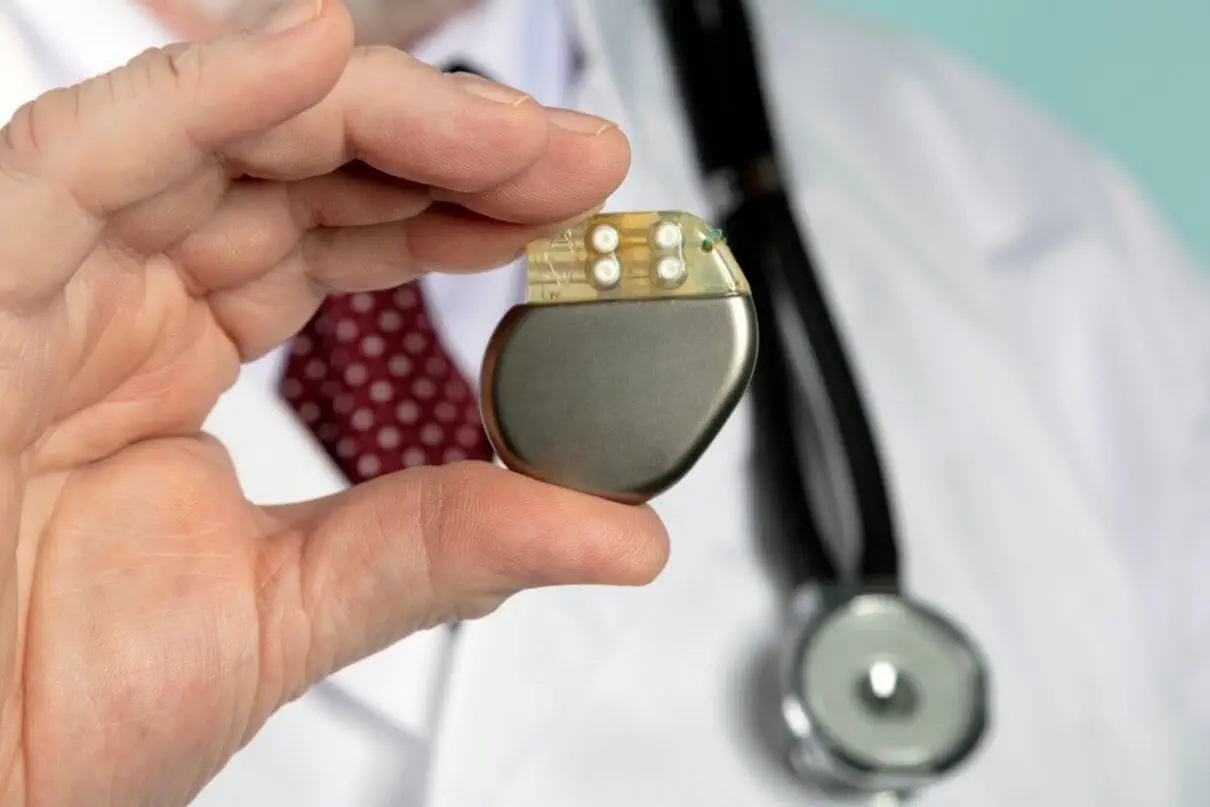 Many people require pacemakers as an essential device. However, what happens when this life-saving device becomes the reason that families lose a loved one? 
Patients injured because of a faulty pacemaker deserve to recover from the harm they suffered as a result of this dangerous and defective medical device. That is why it in these instances, it is so important to talk to an experienced medical malpractice attorney that can fight for the losses you endured. And help you determine the best course of action in your case, specifically who to hold responsible for your losses and your injuries. 
Usually, there are three situations that will result in your pacemaker failing, and determining which of them caused your damages can help your attorney determine who they need to go after.
Incorrect Installation: In circumstances where your pacemaker was installed incorrectly, the surgeon and the hospital can be potentially liable for your injuries.
Defect Design: If your pacemaker has a defect in its design, the manufacturer can be held liable for your injuries.
Third-Party Causation: If your pacemaker failed because of a third party, they could be liable for your injuries.
How Can an Attorney Help You?
Many times when these malfunctions occur, the problem may not arise for a long time period. What makes this situation critical is the statute of limitations starts running when you knew or should have known that there was a defect in the product. That is why contacting a skilled medical malpractice attorney as soon as possible ensures that essential timelines are met. Then, launch an investigation into the accident promptly.
If a defective pacemaker has injured you or a loved one, do not wait any longer. Contact a trusted and knowledgeable medical malpractice attorney today to get the legal help that you need and the dedication and the respect that your case deserves. 
Who Can You Trust with Your Case?
Have you or a loved one been injured due to negligence? We want to help. Don't hesitate to contact us if you believe you have a case; time is an important factor. Interested in learning more? Get in touch with us so we can better evaluate and serve your needs in getting the justice your loved one deserves. You may very well be entitled to compensation.

Call For a Free Consultation
410-825-5287
Exceptional Peer Recognition
True mavericks in the field of trial advocacy.