ERNST & YOUNG
Accouting Malpractice
BELL ATLANTIC
Business Fraud
Contributory negligence is an archaic doctrine of common law currently only used in 4 states (Alabama, Maryland, North Carolina, and Virginia) as well as Washington D.C. In personal injury claims, contributory negligence ultimately prohibits a plaintiff's compensation for any injury or losses if it is determined he or she contributed, in any way, to the injury. Basically what this means is every single accident victim in Maryland faces the possibility of absolutely no financial recovery for their claim. In the language of the law, "Damnum absque injuria" means "loss or injury which does not give rise to an action for damages against the person causing it." Here's what to do if you or a loved one has suffered from a spinal cord injury in a contributory negligence state.
Maryland Is a Contributory Negligence State
Often referred to as "all or nothing", the law of contributory negligence sets the tone for the denial of justifiable claims by the insurance companies. At Weltchek Mallahan & Weltchek, we have a reputation for our ability to take on complex legal matters. We find it unconscionable that a claim can be summarily dismissed without careful examination and consideration of all the particular facts and circumstances.
There are critical and significant exceptions to the theory of contributory negligence, and although we cannot guarantee a favorable outcome for all injury victims, we can unequivocally state all of our clients will have the full attention of our legal staff and will benefit from our skill and experience as well as our arsenal of investigative resources. We are regarded by many of our colleagues as true mavericks in the field of trial advocacy. This is our area of expertise, especially in the light of catastrophic injury.
"My job is to right one wrong at a time, changing family's lives forever"
Spinal Cord Injuries Can Be Life-Changing
The National Spinal Cord Injury Statistical Center(NSCISC) reports 12,000 new cases of spinal cord injuries each year in the United States. A 2020 report from this agency tells us vehicular accidents are the number 1 cause of spinal cord injury (38.29%) with falls as the 2nd cause (31.32%.) In addition, spinal cord injuries can result of:
Pedestrian accidents
Bicycle accidents
Slip and fall injuries
Animal bites
Dangerous and malfunctioning products
Lastly, injuries from dangerous products;
A publication in the National Institutes of Health points out "Very few people experience complete neurologic recovery after SCI."
Some life-changing, and possibly life-long effects of a catastrophic spinal cord injury are:
Paralysis
Loss of sexual function
Loss of bladder and bowel control
Respiratory difficulties
Loss of ability to feel heat, cold, and touch
Muscle spasms
Pressure sores
Lastly, chronic pain
Living a meaningful life with a disability is most certainly possible, but in the case of a severe spinal cord injury, it is staggeringly expensive and imposes a significant financial burden on entire families. The average yearly expenses for health care and living expenses are an estimated $1,129,302, in addition to an average of $76,327 in lost wages and fringe benefits.
A Spinal Cord Injury Is a Result of Trauma
Damage to any part of the spinal column, nerves, or the soft protective tissue surrounding the spine often compromises strength, sensation, and a host of additional bodily functions. When, because of injury, the spinal cord cannot carry messages from the brain, many bodily functions become disabled. In addition to motor vehicle accidents and slip and fall claims, the sensitive spinal cord is subject to unintentional injury during surgical procedures. Spinal cord injury claims can also be the result of a defective product. Medical and surgical devices are complex and can possibly malfunction causing catastrophic injury.
Establishing Liability in a Spinal Cord Injury Claim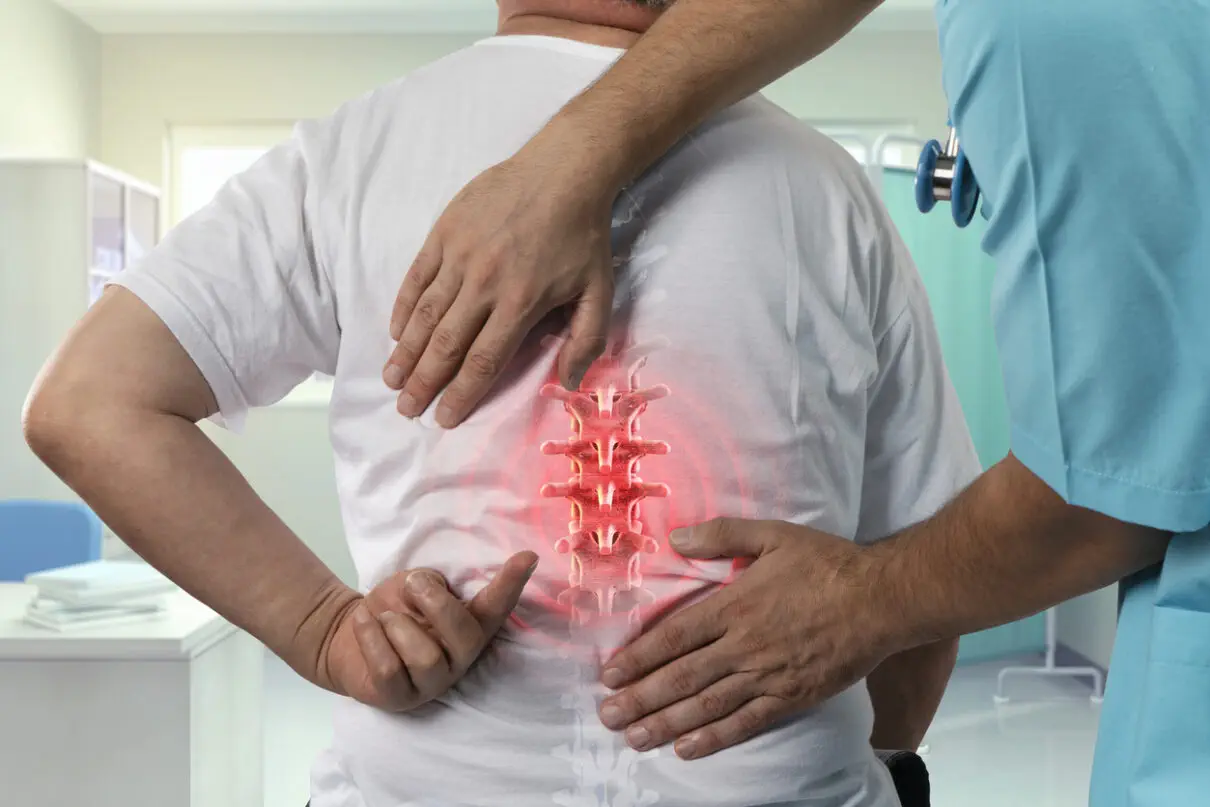 When someone's negligence leads to injury, they can be held liable. Proving negligence requires:
Showing the person who caused the injury had a responsibility (duty of care) to do no harm
Establishing there was a breach in the duty of care
Proving the lack of responsible behavior caused an injury
Lastly, substantiating the injuries are a direct result of the irresponsible behavior
Insurance Carriers Play an Important Role in Contributory Negligence Claims
Although historically large and powerful insurance companies have a distinct advantage in a personal injury claim in Maryland, It is probable they will mount a vigorous defense. They have as much to lose as the victim is entitled to recover. The burden of proof lies with the defendant in showing the plaintiff shared a portion of the responsibility. To this end, the insurance carrier may claim:
The defendant was partly at fault
There was a predetermined assumption of risk in the activity causing the injury
The claim was filed after the statute of limitations expired
A Personal Injury Lawyer Can Help After a Spinal Cord Injury
As expected, defendants in a personal injury action will assert contributory negligence as a defense. In the majority of cases, the issue of whether a plaintiff is guilty of contributory negligence is ultimately decided by a jury. A skilled personal injury lawyer knows there are legal principles that will mitigate a contributory negligence defense and possibly prevent the jury from considering it. Based on the severity of the injury, and each individual's particular circumstance, a skilled litigator can illustrate to a judge and jury what a fair settlement should cover, For example, expenses such as:
Medical bills
Future medical treatment
Rehabilitation/physical therapy
Accommodations and assistive devices
Renovations to make a home or vehicle accessible
Household or personal aid
Lost wages
Diminished earning capacity
Loss of enjoyment of life
Pain and suffering
Mental anguish
Disfigurement
Lastly, changes in family relationships
Take Action After a Spinal Cord Injury
Christopher Reeve, actor and founder of the Christopher and Dana Reeve Foundation said "Once you choose hope, anything's possible." At Weltchek Mallahan & Weltchek, we choose hope. Thus, if your family is struggling with the physical, emotional, and social after-effects of a catastrophic spinal cord injury, call us at 410-825-5287 for a no-cost consultation.
Who Can You Trust with Your Case?
Have you or a loved one been injured due to negligence? We want to help. Don't hesitate to contact us if you believe you have a case; time is an important factor. Interested in learning more? Get in touch with us so we can better evaluate and serve your needs in getting the justice your loved one deserves. You may very well be entitled to compensation.

Call For a Free Consultation
410-825-5287
Exceptional Peer Recognition
True mavericks in the field of trial advocacy.