ERNST & YOUNG
Accouting Malpractice
BELL ATLANTIC
Business Fraud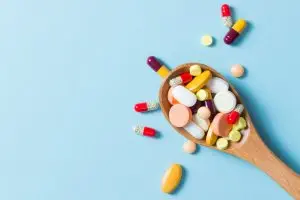 Settlement payments, sometimes to the tune of hundreds of millions dollars or more, paid out from pharmaceutical manufacturers after being charged with one form of illegal drug marketing or another has seemingly become a simple business expense for these corporate giants. Profits earned are typically much greater than the cost of the settlements themselves, and government officials have yet to prosecute any corporate executives. Despite often having to sign a "corporate integrity agreement" (where the company acknowledges a violation of the False Claims Act and generally accepts greater independent oversight within the organization), the number of repeat offenders indicates a lack of remorse on the part of pharmaceutical executives. Nearly every large pharmaceutical company has paid one or more sizable settlements in the last 20 years, although Novartis, GlaxoSmithKline, Johnson & Johnson and Pfizer have been the most severe offenders within the last several years.
Notable Pharmaceutical Settlements
The following is a partial list of some of the most notable pharmaceutical settlements paid out in recent years:
Genentech

and OSI Pharmaceuticals to pay $67 million after providing misleading information regarding a cancer drug – Between 2006 and 2011, 

Tarceva

, a cancer drug approved by the FDA as a back-up treatment for non-small cell lung cancer, was promoted to

oncologists

 with misleading survival data. These false statistics led numerous physicians to prescribe

Tarceva

as a first choice medication, significantly increasing its usage. 

Genentech

was determined to have violated the False Claims Act yet did not acknowledge any wrongdoing after agreeing to the settlement in June of 2016.
Bristol-Myers Squibb to pay $30 million to settle "kickback" charges levied by officials in California – Between 1997 and 2003, Bristol-Myers Squibb was discovered to have been providing physician "kickbacks" in the form of tickets to Broadway shows and sporting events, luxury vacations, prepaid golf outings and more in exchange for prescribing an increased number of Bristol-Myers Squibb products. Drugs including the

Plavix

blood thinner, an

antianxiety

drug known as 

BuSpar

, 

Pravachol

, a cholesterol medication, and the antipsychotic

Abilify

were at the top of the list of over-prescribed medications. The settlement was made in July of 2016; the corporation denied any wrongdoing upon its acceptance.
Novartis acknowledged violations of the False Claims Act and agreed to pay $390 million – In its third large settlement resulting from allegations of providing kickbacks to physicians who favor the promotion of their products, Novartis not only agreed to pay a total of $390 million but has also acknowledged the illegal marketing of the iron

chelation

drug known as 

Exjade

and the anti-rejection drug 

Myfortic

 given to kidney transplant patients. Novartis agreed to amend its corporate integrity agreement, opening their "specialty pharmacy relationships" to independent review for a period of five years from the date of the settlement in November of 2015.
Novartis agrees to a $35 million settlement after illegal marketing of

Elidel

 skin cream to infants – Less than a year after the amendment of its corporate integrity agreement, Novartis agreed to an additional settlement after marketing the skin cream 

Elidel

to children under two years of age between 2002 and 2009, despite never having received FDA approval for use within this age group. The cream was said to pose a cancer risk in infants and toddlers; Novartis denied allegations that it had violated any legalities when the settlement was reached in October of 2016.

Omnicare

to pay $28 million after soliciting kickbacks from pharmaceutical giant Abbott Laboratories – Hidden in the form of educational funding and grant money, the nursing home pharmacy known as

Omnicare

was discovered to have made a deal with Abbott to promote the use of 

Depakote

 as an anti-dementia medication, despite Abbott never receiving FDA approval for such use. The settlement was reached in October of 2016. In 2012, Abbott themselves paid out a $1.5 billion settlement after paying kickbacks directly to nursing home pharmacies in exchange for the promotion of

Depakote

.

Omnicare

also paid $98 million in 2009 after receiving kickbacks from Johnson & Johnson, who later agreed to a $2.2 billion settlement involving the illegal promotion of various drugs including the antipsychotic 

Risperdal

 directly to

Omnicare

 and other pharmacies.
Payments to Physicians Now Monitored by the Federal Government
In response to repeated incidents of doctors receiving kickbacks from pharmaceutical companies, the federal government has created a database to record all payments made to physicians on behalf of these organizations. Consumer advocacy groups question how effective this tactic will prove, as tracking non-cash payments may be challenging and the number of repeat corporate offenders does not indicate any intention of a genuine reduction in kickbacks. Furthermore, corporate executives have not yet been prosecuted, even after repeat violations, leading to further concerns regarding the genuine role government officials play in this game of cat and mouse.
The Responsibility of Consumer Protection Lies With Consumers Themselves
Ultimately, the responsibility of consumer protection lies with consumers themselves. No longer can patients be reliant on the advice provided by medical professionals, as the acceptance of kickbacks in exchange for the unethical promotion of pharmaceutical products has been shown to be rampant within the medical industry. As unintended side effects to various drugs continue to mount, pharmaceutical consumers and their family members must keep a watchful eye over one another and continue to educate themselves. The advice and support of an attorney who is well versed in legalities of the pharmaceutical and medical industries can help guide individuals through the complex process of filing a personal injury or wrongful death claim, should a severe side effect from an illegally marketed pharmaceutical product occur.
Who Can You Trust with Your Case?
Have you or a loved one been injured due to negligence? We want to help. Don't hesitate to contact us if you believe you have a case; time is an important factor. Interested in learning more? Get in touch with us so we can better evaluate and serve your needs in getting the justice your loved one deserves. You may very well be entitled to compensation.

Call For a Free Consultation
410-825-5287
Exceptional Peer Recognition
True mavericks in the field of trial advocacy.