ERNST & YOUNG
Accouting Malpractice
BELL ATLANTIC
Business Fraud
Usually, going to a medical practitioner means that you will receive assistance in whatever condition you need to have treated. Unfortunately, there are mistakes made every day in hospitals, nursing homes, doctors' offices, and surgical facilities. A perforated bowel is one condition that can lead to further health ramifications and emergency surgery, in many cases.
The aftermath of the surgery, any complications, or continued treatment can sometimes take a turn for the worse. Indeed, if mistakes or neglect take place, you and your family can face massive hospital bills, based on continuing personal care, medications, and treatments.
After experiencing a life-changing medical trauma, it is sometimes difficult to get back to where you were before this issue occurred. For example, patients can suffer from:
Depression
Lack of interest in self-care and personal health
Isolation
Emotional ups and downs, and other mental and physical changes
What Is Gastrointestinal Perforation?
A perforated bowel or intestine is the appearance of a hole in the stomach or small intestines. Much less frequently, a perforated bowel refers to an opening that occurs in the large colon or the lower intestine. When this takes place, the contents of the small intestine, stomach, or large bowel can seep into the abdominal cavity. These contents include bacteria that could, potentially, lead to a condition known as peritonitis.
Peritonitis
This condition is life-threatening and requires emergency treatment. Peritonitis is an inflammation of the thin layer of tissue on the inside of the abdomen. If not attended to quickly, peritonitis can cause blood poisoning (sepsis). Without treatment, sepsis can result in organ failure.
Peritonitis causes can include:
Medical procedures, such as peritoneal dialysis
A ruptured appendix, perforated colon, or stomach ulcer
Diverticulitis (infection in the digestive tract)
Pancreatitis (inflammation of the pancreas)
Lastly, trauma caused by an injury that allows bacteria or chemicals from other parts of the body to spill into the abdominal cavity
Symptoms include:
Fever
Bloating
Abdominal pain
Nausea
Diarrhea
Thirst
Fatigue, and more
The Results of a Gastrointestinal Perforation
If diagnosed with peritonitis, your treatment may consist of intravenous antibiotics, or in the case of organ failure, surgery may be necessary. Additionally, peritonitis can lead to serious health problems. So what is an individual to do if he or she believes that they suffered malpractice based on:
Inaccurate diagnosis
Not obtaining timely treatment
Perforation due to surgical neglect
Perforations incurred during endoscopic procedures, laparoscopic procedures, open surgical procedures, liposuction
Lack of proper postoperative monitoring, and so many other possibilities
How Can Things Go Wrong?
As with most other surgical procedures, fixing a perforated bowel can result in any of the common complications that come with invasive procedures, such as:
Abdominal Adhesions
The tears in the abdomen can cause bowel blockages or obstruction. These adhesions are scar tissue that occurs in between the loops of the small or large intestines, the bowel, the inner lining of the abdominal wall, the liver, gallbladder, uterus, Fallopian tubes, ovaries, and urinary bladder.
Adhesions contributed to bowel perforations when laparoscopic surgery takes place. This scar tissue can complicate operations and may become inflamed in some circumstances.
One case resulted in a 75-year-old woman suffering complications when she underwent elective laparoscopic cholecystectomy. She suffered a bowel perforation due to an adhesion ruptured by peritoneal insufflation (having a powdered drug blown into a body cavity). Doctors wrote about the case, in the National Center for Biotechnology Information, to share these somewhat rare consequences with the medical community.
Colon Perforation
In another case, a woman receiving a hysterectomy also experienced a uterine perforation. Her medical repercussions included:
Fevers
Chills
Abdominal pain
Diarrhea
Extraluminal gas pockets
Lastly, cuff abscesses, along with other symptoms
After a postoperative examination, doctors found that the patient now had sigmoid colon perforation, purulent peritonitis, and an ulcer. Then, this case went to trial as a malpractice claim. However, she did not win her case.
Other Conditions That Cause Gastrointestinal Perforations
Many conditions can cause perforated bowel troubles, including:
Colon cancer
Peptic ulcers
Gallstones
Inflammatory bowel disease
Ischemic colitis
Gallbladder infection
Complications from taking anti-inflammatory drugs (NSAIDs)
Injury to the abdomen
Lastly, volvulus (a twisting of the large bowel)
What Damages Result From Perforated Bowel Complications?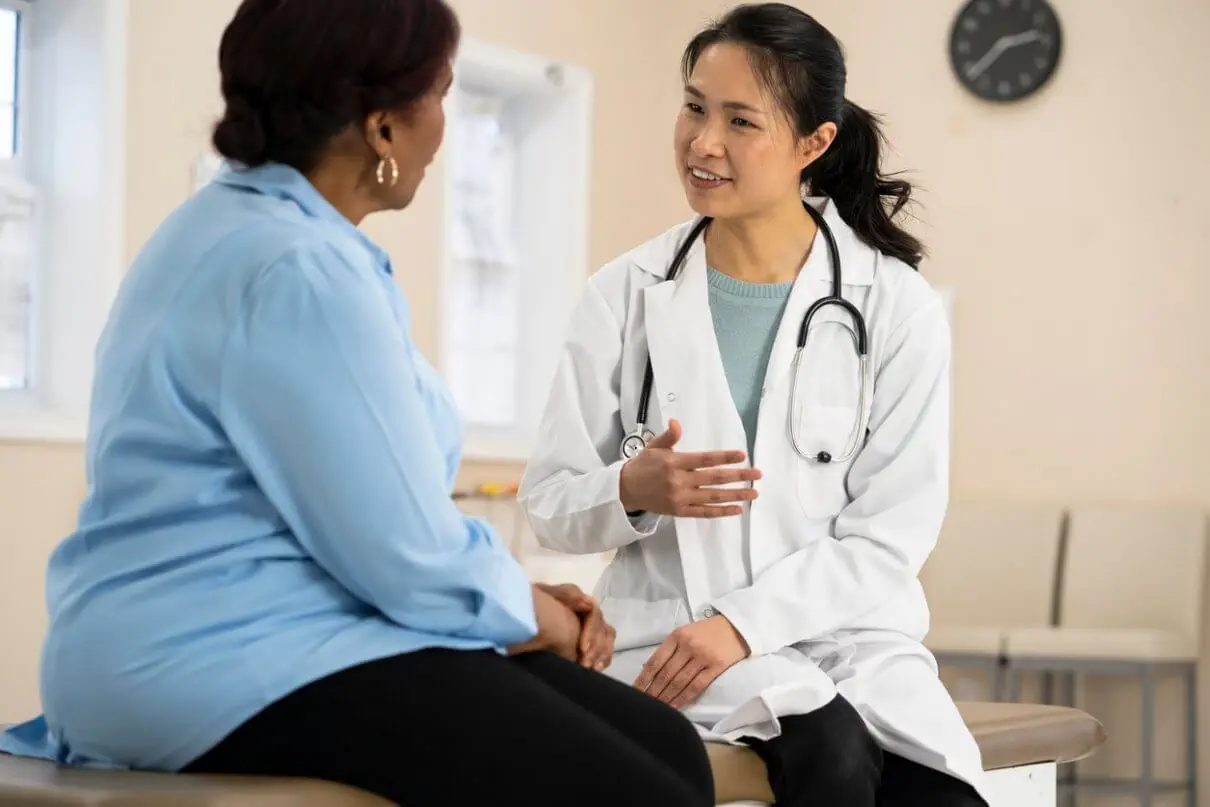 When being assisted by medical professionals for a perforated bowel, and the doctor's negligence causes more damage to the patient or even the death of the individual, the person can receive "damages" from the party or parties responsible for the complications. But first, that causation must be proven in a court of law. Damages, or restoration, due to your traumatic incident, will be needed by you and your family as you continue your life. Injuries can take the form of:
Economic losses (special damages) based on the amount of money lost or spent because of your injury
Cost of disability that includes changing your lifestyle, if necessary, or any additional expenses incurred because of the negligence
Medical expenses for doctor bills, hospital costs, medications, physical therapy, etc.
Loss of wages or profits that come with missed work, or forced retirement, compensation for business lost due to your illness
Loss of future employment, salaries, or profits
Physical and emotional pain and suffering
Lastly, loss of consortium – the negative impact your injuries have on you, your spouse, and your family
Weltchek, Mallahan & Weltchek
Our law firm made a name for itself because of the passion exhibited by our attornies. We consider the hours we spend assisting and protecting our clients just as important as the time we spend in court. Our clients will tell you that we succeed where others have failed.
We want to take on the largest hospitals, insurance companies, and corporations that currently exist. For example:
Best Lawyers of the Year
Benchmark Litigation
The American Trial Lawyers Association
The American College of Trial Lawyers
US News Best Law Firms
Super Lawyers
Lastly, The Best Lawyers in America
Conclusion
Call our offices today and take advantage of our complimentary perforated bowel consultation. After discussing your case, we will let you know if we think it is viable. That is when we can begin our fight toward ensuring that those at fault are held accountable.
Who Can You Trust with Your Case?
Have you or a loved one been injured due to negligence? We want to help. Don't hesitate to contact us if you believe you have a case; time is an important factor. Interested in learning more? Get in touch with us so we can better evaluate and serve your needs in getting the justice your loved one deserves. You may very well be entitled to compensation.

Call For a Free Consultation
410-825-5287
Exceptional Peer Recognition
True mavericks in the field of trial advocacy.