ERNST & YOUNG
Accouting Malpractice
BELL ATLANTIC
Business Fraud
From the onset of the invention of opioid painkillers, the opioid overdose epidemic has swept the nation. Yes, means to try and abate this problem exists. However, who is to be held accountable for starting and perpetuating this epidemic? Publicly, pharmaceutical companies that manufacture opioid painkillers have had a monetary value of accountability thrust upon them. What about the doctors?
If a family member or friend overdoses, can the prescribing doctor be sued?
Opioid Overdose Deaths
In 2019, 70,630 drug overdoses occurred. According to the National Institutes of Health (NIH), more than 36,359 overdose deaths due to synthetic opioids, other than methadone but primarily fentanyl, we're reported. That's over half of all drug overdoses from a variety of drugs.
About 21 to 29 percent of patients that were prescribed opioids end up misusing them. Additionally, between 8 and 10 percent of people using opioids for chronic pain advance into an opioid use disorder.
The misuse and addiction to opioids, drugs that include prescription pain relievers, fentanyl, and heroin provide a heavy economic burden to the United States. According to the Centers for Disease Control and Prevention (CDC),
"The total 'economic burden' of prescription opioid misuse alone in the United States is $78.5 billion a year, including the costs of healthcare, lost productivity, addiction treatment, and criminal justice involvement."
Yes, doctors consider heroin an opioid, and no, it's not prescribed by physicians. However, according to the NIH,
"An estimated 4 to 6 percent who misuse prescription opioids transition to heroin, and about 80 percent of people who use heroin, first misused prescription opioids."
Who Is Responsible?
In the late 1990s, the medical community began prescribing opioid pain relievers frequently after reassurance from the pharmaceutical companies that they were not addictive. It became quite clear later when misuse of the medications and overdoses started to rise, that these opioid pain relievers were highly addictive.
Since 2007, Purdue Pharma, the manufacturer of Oxycontin, has been under legal attack from individual states. They have filed suits against Purdue for misleading and excessive marketing, contributing to the opioid addiction epidemic. The claims stated that Purdue exaggerated the benefits and withheld or diminished the risks of taking opioid painkillers. The claims also stated that millions of pills were distributed even with the knowledge that the pills were highly addictive. Not only were they sued by individual states, but Purdue is also undergoing federal criminal and civil probes by the Justice Department.
Just recently, Purdue reached a tentative settlement with 23 states to file bankruptcy and pay $12 billion. But it's not going to end there. Nine states object to the terms of the settlement and the Justice Department just requested a stay on the settlement order pending an appeal. This was denied.
Now that there is law precedent that pharmaceutical companies like Purdue and Johnson & Johnson can be held accountable, can the doctors who prescribe the opioids be held accountable as well?
Criminally Charged for an Opioid Overdose Death
The answer is yes, they can be held criminally responsible for overdose death or deaths as well.
For example, just recently, a Long Island doctor, George Blatti, was indicted on 2nd-degree murder charges after being accused of dodging the electronic prescription system, which is used to flag abuses, and writing massive amounts of opioid prescriptions using a paper pad.  Five people died as a result of opioid overdoses after being supplied by Blatti.
Other previous charges against Blatti, including the criminal sale of a prescription for a controlled substance, forgery, and reckless endangerment, will be combined with the murder indictment.
Suing Doctors for an Opioid Overdose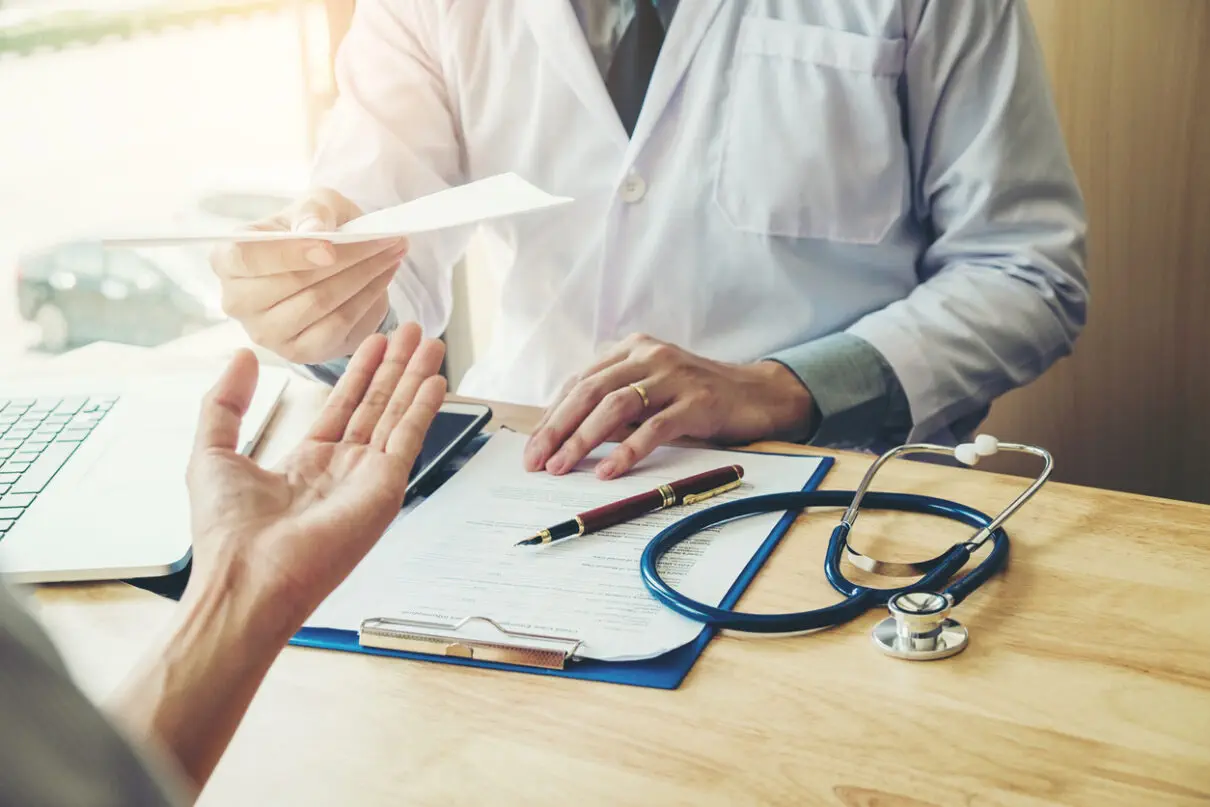 The answer is again, yes, provided that the doctor was negligent in prescribing the opioids. Also, some type of harm or damage must have occurred as a result. This not only applies to the death of a loved one but any injury suffered as a result of opioids. For example, this includes brain damage as a result of overdosing.
To establish that an over-prescribed situation has occurred, it has to be demonstrated that the physician prescribed great quantities of opioids, excessive dosages, or to a patient with a known history of opioid or substance abuse.
Over-Prescribed Opioids
The CDC notes that long-term opiate abuse starts with the opioid treatment of acute pain. The CDC suggests three days or less to treat acute pain with opioids. Plus, seven days or more is unnecessary. So, if the doctor keeps prescribing opioids even after seven days, there could be a case of over-prescription. When prescribing doses, the CDC recommends that the physician should start with the lowest dose possible. Then, monitor and evaluate the patient before raising the dosage. They also must ensure the dose does not exceed 100 milligrams per day. If the doses start too high or exceed 100 mg per day, you have a case.
If opioids must be prescribed to a patient with a known history of opioid or substance abuse, careful monitoring and evaluation, such as urine tests, must be performed. Failure to do this could result in a civil suit. Here is an example of a doctor being held liable for a patient's opioid abuse because of over-prescription. A St. Louis, MO jury awarded a plaintiff $17.6 million against the physician and the physician's employer for simply being addicted to painkiller medication.
The plaintiff testified that the doctor prescribed him 37,000 narcotic pain pills for back pain over four years. The daily dosage of opioid medication went from 49 mg. to 1155 mg. per day, exceeding the CDC's recommendation.
Conclusion
The opioid addiction and overdose epidemic is a terrible crisis, especially for those in the throes of addiction. If you or a loved one is suffering from opioid addiction, suffering from injuries as a result of overdosing, or a loved one has died from an opioid drug overdose, contact us to find out how we can help.
Who Can You Trust with Your Case?
Have you or a loved one been injured due to negligence? We want to help. Don't hesitate to contact us if you believe you have a case; time is an important factor. Interested in learning more? Get in touch with us so we can better evaluate and serve your needs in getting the justice your loved one deserves. You may very well be entitled to compensation.

Call For a Free Consultation
410-825-5287
Exceptional Peer Recognition
True mavericks in the field of trial advocacy.