ERNST & YOUNG
Accouting Malpractice
BELL ATLANTIC
Business Fraud
It is vital for the brain to get adequate oxygen. There are many things that can cause the brain to not get the oxygen it needs. The brain cells start to die when the oxygen levels are very low for four minutes.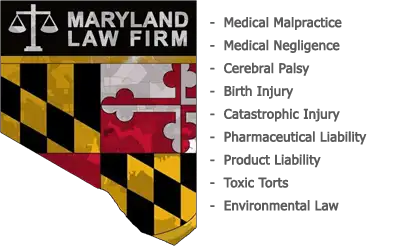 Call 410-825-5287 for a free consultation.
If the brain is deprived of oxygen for four minutes or longer, then permanent anoxic brain injury can result. Anoxic brain injury, which is also known as hypoxic-anoxic brain injury (HAI) or cerebral hypoxia is life-threatening. It can also cause disabilities and learning problems. A partial lack of oxygen is the cause of some HAI injuries. Hypoxic is the term for partial lack. Other HAI injuries are caused by a complete lack of oxygen. Anoxic is the term for total lack.
Who Can You Trust with Your Case?
Have you or a loved one been injured due to negligence? We want to help. Don't hesitate to contact us if you believe you have a case; time is an important factor. Interested in learning more? Get in touch with us so we can better evaluate and serve your needs in getting the justice your loved one deserves. You may very well be entitled to compensation.

Call For a Free Consultation
410-825-5287
Exceptional Peer Recognition
True mavericks in the field of trial advocacy.