Monitoring Preeclampsia - $4.25M Malpractice Settlement Involving the Death of Twins Reached
Call 410-825-5287 for a free medical malpractice consultation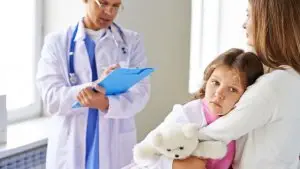 After losing her twin girls in 2009, Jo Ann Page of Archbald, Pennsylvania sought the assistance of attorney Matt Casey of Philadelphia who filed a medical malpractice claim on her behalf against Moses Taylor Hospital, Michael J. Kush, M.D., Francis Hamm, M.D., Kristine McNulty, M.D., and Physicians Health Alliance (PHA) of Carbondale in 2011. The plaintiff claimed that medical negligence pertaining to the improper monitoring of Page's preeclampsia resulted in the stillbirth of both twin fetuses at 33 weeks of gestation. After years of pre-trial discovery, preparation, discussion and media attention and just days before the case was set to go to trial, a settlement was reached between parties in the amount of $4.25M to be distributed between Page, the biological father of the children and Mr. Casey and his law firm. Defense attorneys also filed a request to permanently seal the records of the case, yet Judge Terrence Nealon of Lackawanna County denied this motion, stating the defense's privacy concerns did not outweigh the public's right to details of the settlement.
Preeclampsia in Page Resulted in the Death of Her Twins
Page's attorney Mr. Casey argued that medical care providers attending to Page failed to properly monitor her preeclampsia and high-blood pressure which resulted in Page experiencing a seizure at 33 weeks of pregnancy. The seizure caused the placenta to detach from her womb (a condition known as placental abruption) which resulted in the death of both fetuses in-utero. Page herself suffered massive hemorrhaging and hypovolemic shock (also known as hemorrhagic shock), which forced her to undergo an emergency hysterectomy. At 29 years of age, Page was rendered unable to conceive for the remainder of her life.
Five Years of Pre-Trial Challenges Followed the Filing of Page's Lawsuit
In the five years following the initial filing of Page's lawsuit, plaintiff and defense attorneys retained numerous medical experts to testify on their behalf. The case attracted media attention when a judge decided to allow testimony involving the discussion of whether Page's daughters were able to experience pain in-utero, as well as when it was determined that Page was eligible to file for compensation for her emotional distress during and after the incident. Multiple pre-trial discussions pertaining to a settlement were unsuccessful throughout the initial five year period, in large part due to the refusal of Dr. Hamm and Dr. McNulty to agree to any proposed terms. Much to the surprise of many, a settlement was ultimately reached only days before trial was set to begin.
Settlement Terms Reached Between Parties
The settlement ultimately dismissed Dr. Hamm, Dr. McNulty and PHA from the list of defendants and a $4.25M settlement agreement was formed between the plaintiff and the remaining defendants, Dr. Kush and Moses Taylor Hospital. Page agreed to share 35 percent of her portion of the emotional distress, wrongful death and survival claim settlement with the biological father of the twins. Additionally, Dr. Kush and Moses Taylor Hospital requested that the entire record of the case become permanently sealed due to concerns that public awareness of the settlement's details could influence the outcome of possible future settlements involving Dr. Kush and MTH. Personal privacy of Dr. Kush was also cited as a concern.
Judge Agrees to Financial Terms But Denies Motion to Seal Documents
Judge Terrence Nealon approved all financial aspects of the settlement in August 2016 but denied the motion to permanently seal the file from the public. Nealon stated that the defendants concerns had failed to override the "common law presumption of openness". He expressed sentiment that the details of medical malpractice claims were "matters of legitimate public concern" and that information contained within the settlement was "important to public health and safety".
Settlement Details Important For Patients Selecting a Doctor
Judge Nealon reminded the defendants that settlement details contain important information that can assist patients in the selection of a medical provider. He also noted the media attention which had already exposed many details of the case, and stated that Dr. Kush's medical negligence was already public knowledge as a result of said such exposure. He stated that the time and expenses saved when settlements can be reached are still valid reasons to avoid trial whether or not the final settlement details are sealed from the public. Nealon did grant a temporary 30 day seal on the documents to allow defendants time to file an appeal with the Superior Court of Pennsylvania.
Accolades for Weltchek Mallahan & Weltchek
OVER $600 MILLION IN VERDICTS & SETTLEMENTS FOR OUR CLIENTS