ERNST & YOUNG
Accouting Malpractice
BELL ATLANTIC
Business Fraud
Trust is a critical part of healthcare. When you feel unwell with a high pain level, you visit your doctor or go to the hospital knowing that your list of symptoms, medical history, and concerns will help the doctor find your diagnosis.
However, what if a medical professional does not return your trust and goes ahead to dismiss your symptoms? What if you feel firmly in your gut that something is wrong with you despite the medical expert's assertion and assurances that everything is fine and you can go home?
Over 12 million adults in the U.S. get misdiagnosed by a medical professional, and many have their pain level dismissed. Of these, ten to 20% are patients with severe conditions, 44% have some types of cancer misdiagnosis, and 28% of misdiagnoses are life-altering or threatening.
The casual dismissals include: It's just the flu, stress-related, a common childhood illness, and it's all in your head.
Perhaps the most common complaint that patient advocates, healthcare reporters, and even social media platforms hear is a healthcare professional's ignorance of the pain and symptoms of a patient. It's hurtful to learn that a medical professional is ignoring and discounting your symptoms, concerns, and pain level. The impact causes both practical and emotional damage, with some patient-victims avoiding health checks in the future.
Difference Between a Delayed and Dismissed Diagnosis
A diagnosis delay can occur for many reasons, from as simple as a doctor asking you to return if your pain and symptoms change to unavoidable circumstances such as an understaffed and overworked hospital or clinic.
Dismissed patients often share a more nuanced tale. The common thread is a medical professional failing to believe their symptoms and pain level. Sometimes what a patient suggests could be so far-fetched from what the medical professional considers the norm is leading to a damaged doctor-patient relationship.
Racial Bias That Translates to Medical Bias
Many groups sometimes experience higher rates of medical diagnostic error because of a healthcare practitioner's cognitive bias. These include women, children, the elderly, and obese people.
However, for people of color, this reality is, unfortunately, true across the board. They routinely don't get the same treatment and quality of care given to white patients, regardless of their financial resources or level of education. Studies show that healthcare providers judge and treat people of color with lower concern levels and pain medicines.
How to Push for a Better Level of Care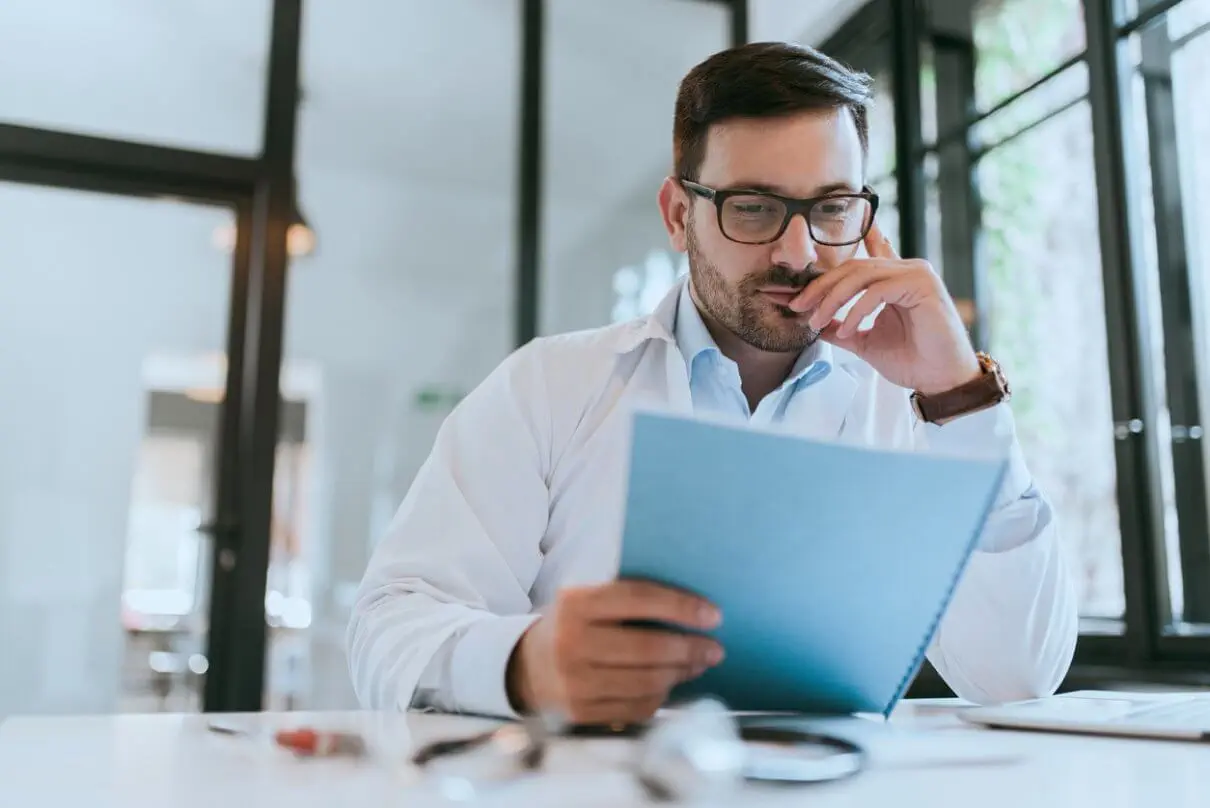 If you feel that your loved one is not receiving the proper level of care to match his or her symptoms or pain level, you could do the following:
1. Try an Informal Resolution: Go over the head of your loved one's physician and ask for another doctor. You can also call another health care professional who knows you well enough to vouch for your situation.
2. As for a Referral: Tell the primary physician that you need a referral to another professional. Under federal privacy law (HIPAA), a patient has the right to his or her medical records, and a physician must provide them promptly and correct any errors. If they use phrases like 'possibility of abuse' or 'drug-seeking,' write them a letter through an attorney. Use the words' defamation,' 'abandonment,' and 'emotional distress.'
3. File your complaint against the professional with the state medical board. While this is not a meaningful remedy or a priority for your loved one, it is still a good idea to prove a pattern of patient abandonment.
Suing for Compensation and Damages
Abandonment is a tort (legal wrong), so it gives you a cause to take legal action against your negligent physician. To prove physician abandonment, you need to show:
A physician-patient relationship
The physician terminated or neglected the relationship
That the neglect and abandonment caused your loved one harm
It is advisable to hire an attorney with the experience of handling medical negligence cases to help you file the lawsuit.
Additionally, there is an 'intentional infliction of emotional distress' tort that requires:
An action that the defendant took
The action and the resultant distress should have been reasonably foreseeable
The action should cause emotional distress
The presence of negligence as a causative factor
Some states will require the presence of physical injury to invoke this tort; however, there is a precedent recognizing pain as such. There is a growing body of evidence of the relationship between untreated pain and the severe physical consequences it causes.
In a situation where the defendant (medical practitioner) knew of the consequences and still intended to cause emotional harm, you could invoke a more serious tort. Often, the requirements of the above torts are complicated. Thus, discuss the state's precedents with your attorney before taking legal action.
Never take a lawsuit lightly, or do it just because you expect a windfall. Litigation is hard on everyone, especially your loved one who is in pain. Instead, consider litigation as a last result, an attempt to recover damages for your loved one. Alternatively, a spirited effort to impart positive change in the medical profession and how it handles minorities and patients of color.
Over to You
A significant number of medical malpractice lawsuits stem from delayed diagnosis or misdiagnosis, injury, or illness. When your loved one's doctor leads to delayed treatment, incorrect treatment, or inaction, their health could get worse or even lead to death. That said, mistaken diagnosis by itself may not be enough to sustain or warrant a medical malpractice lawsuit.
If you suspect negligence from your loved one's doctor, the first thing to do is to find another doctor. Later, you can contact a lawyer and discuss the actions of the physician you deem negligent and what action they warrant. Your attorney can help you file a lawsuit against the related insurance company on behalf of your loved one.
The trial attorneys as Weltchek, Mallahan & Weltchek have experience handling medical negligence cases with favorable results to clients. If a negligent medical practitioner has harmed your loved one due to the former's misdiagnosis, ignorance, racial bias, or any other form of negligence, get in touch with us today to find out whether you have a case or are entitled to compensation.
Who Can You Trust with Your Case?
Have you or a loved one been injured due to negligence? We want to help. Don't hesitate to contact us if you believe you have a case; time is an important factor. Interested in learning more? Get in touch with us so we can better evaluate and serve your needs in getting the justice your loved one deserves. You may very well be entitled to compensation.

Call For a Free Consultation
410-825-5287
Exceptional Peer Recognition
True mavericks in the field of trial advocacy.