ERNST & YOUNG
Accouting Malpractice
BELL ATLANTIC
Business Fraud
Emergency rooms are pretty hectic—no doubt about that. As a client, you put a special kind of trust in medical professionals to manage difficult situations. They are well trained – the least you expect them is to uphold a high standard of care. However, that doesn't happen all the time and they make emergency room errors.
Sometimes, your trust in the doctor or nurse isn't always rewarded in the manner you expect. However, in some instances, negligence on the part of a doctor may rise to the level of malpractice. So, in that case, what are your options?
Well, you have come to the right place!
Medical malpractice is common in the U.S. At least 250,000 Americans die every year due to negligence on the part of these medical professionals. If you are convinced enough your loved one or you were a victim of high-end negligence, we'll provide you with a list of top-rated lawyers who can take up your case.
What Is Medical Malpractice?
There are two terms here: medical malpractice and medical negligence.
Medical malpractice happens when a healthcare professional completely goes against internationally recognized medical practices. In the event of doing so, they cause severe injury or harm to their patients. This, in most cases, is done knowingly.
Medical negligence, on the other side, means an act of omission from the health professional. It could involve treating a patient for the wrong diagnosis or emergency room errors. A patient who develops injuries because of such negligence can sue the doctor or nurse if they have sufficient evidence to prove so.
In both cases, patients end up with some life-changing injuries, which leaves them both depressed and physically handicapped. The patients can always sue for damages and seek compensation. In a case where the victim dies, the relatives can take up the case to ensure they get compensation for the loss.
You might have a compelling reason to sue, but if you don't get competent lawyers to take up your case, you may end up getting no compensation.
Let's look at the top-rated lawyers in Maryland to help you with these cases.
Top 5 Medical Malpractice Lawyers in Maryland for Emergency Room Errors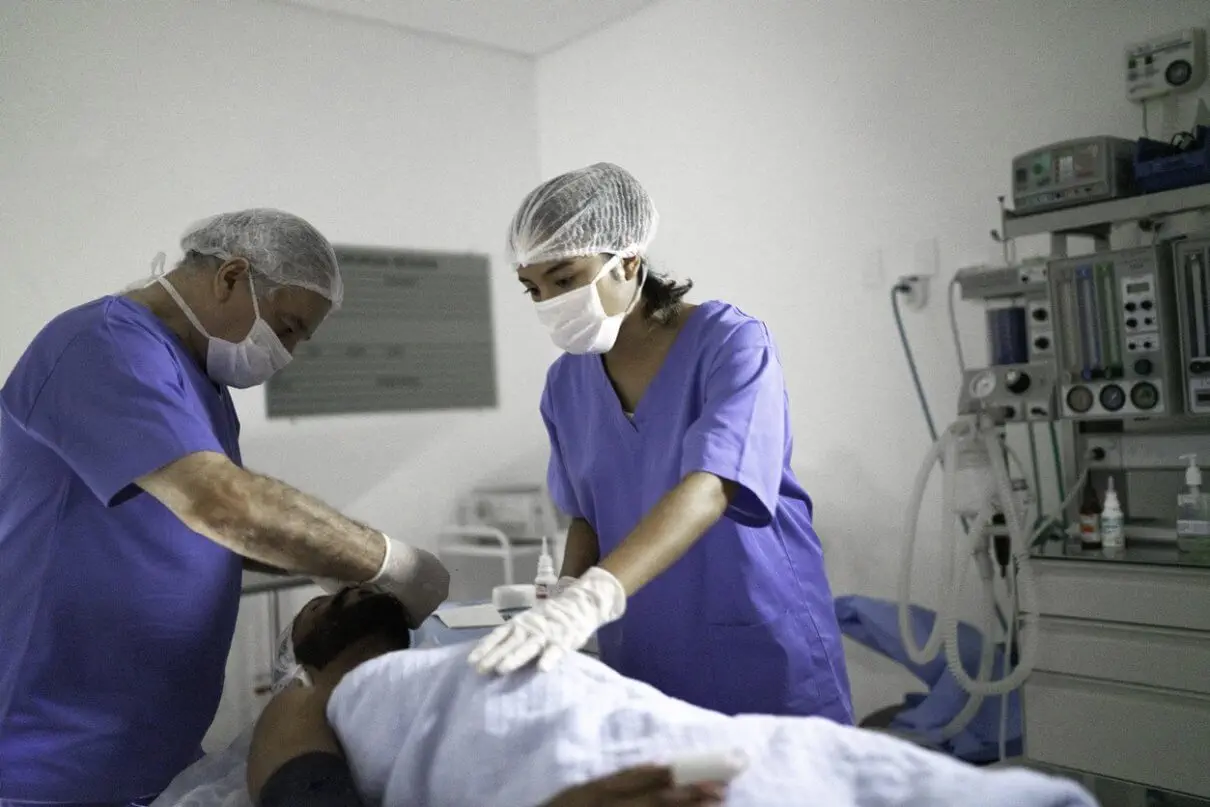 We rank the top 5 rated lawyers in Maryland on various variables and categories. We further analyze the results to provide you with the best option for emergency room errors.
1. Weltchek Mallahan & Weltchek
Weltchek Mallahan & Weltchek firm handles many kinds of legal suits – from birth injuries to improper medication dosages. In an area where many law firms have failed, the lawyers at Weltchek Mallahan & Weltchek take in strides the opportunity to take some of the largest insurance companies head-on.
Robert J. Weltchek boasts of a 30-year history of consistent successful prosecution of high-profile cases. The Principal attorney at the Weltchek Mallahan & Weltchek law firm is unsurprisingly ranked among the Top 100 Trial Lawyers. While all firms can't be the same, not all can afford a battery of lawyers and other support teams to help clients get the best outcome.
Unlike many other law firms, Weltchek Mallahan & Weltchek offers personalized attention that meets the clients' endless demands daily. There can only be one Weltchek Mallahan & Weltchek. They take great pride in using their expertise for you and look forward to hearing from you.
Not sure whether you have a case? Schedule a free, no-obligation evaluation today!
2. Belsky, Weinberg & Horowitz
Belsky, Weinberg & Horowitz was formed in 2000 and have since represented thousands of clients in compensation cases against top insurance companies. The firm majorly deals with cases that seek compensation for a birth injury, surgical error, emergency room error, and delayed diagnosis. More than that, the Baltimore-based law firm also takes up cases of medication errors and medical product liabilities.
The founding attorney, Alan J. Belsky, has been representing clients for over 25 years. He has the tremendous experience to guide a team of other lawyers in successfully arguing out your case
3. Blackford & Flohr
A full-service law firm that has continuously advocated for clients' cause. Blackford & Flohr is passionate about social justice and has genuinely provided personal care and service to their clients in and around Anne Arundel County.
The firm defends individuals against erratic nurses, doctors, and clinics that cause them injuries. The founding attorney, William P. Blackford, has been in service for more than ten years and understands what a client needs for the successful execution of their cases.
More importantly, this law firm devotes a considerable amount of time every year to assist people and organizations for minimal or no compensation.
4. DuBoff & Associate
Established in 1981, DuBoff & Associate has put more focus on the clients. They take pride in extending their family to include their valuable clients. Further, as a client, you can get a complete guide and skill from an experienced group of lawyers. The firm handles all types of cases that involve misdiagnoses and birth injuries. Further, they represent clients in wrongful death cases.
If you do not believe a law firm can base its identity and mission on compassion, you can learn differently by contacting DuBoff & Associates, Chartered.
5. Miller Stern Lawyers, LLC
Miller Stern Lawyers, LLC is based in Baltimore and handles all cases involving medical malpractices. Further, the firm also deals with cases involving congenital disabilities, brain injuries, and strokes. As a client, you will pay nothing unless they recover for you. They will help you recover millions of dollars in compensation where other law firms have failed.
As a client, you have every reason to file a case if you feel there was malpractice or negligence on the part of the doctors or hospital. Miller Stern Lawyers, LLC will take up your claim and follow it up to a conclusion.
Choose a Lawyer Who Specializes in Emergency Room Errors
We know that all firms operate in entirely different ways. However, as a client, you need the kind of attorneys that understand how to build the most robust case for emergency room errors.
Weltchek Mallahan & Weltchek has resources that allow them to take up nearly every case and argue it to a successful conclusion. If your loved one suffered an injury due to negligence, you could count on Weltchek Mallahan & Weltchek to put up a strong case for eventual compensation.
Who Can You Trust with Your Case?
Have you or a loved one been injured due to negligence? We want to help. Don't hesitate to contact us if you believe you have a case; time is an important factor. Interested in learning more? Get in touch with us so we can better evaluate and serve your needs in getting the justice your loved one deserves. You may very well be entitled to compensation.

Call For a Free Consultation
410-825-5287
Exceptional Peer Recognition
True mavericks in the field of trial advocacy.