ERNST & YOUNG
Accouting Malpractice
BELL ATLANTIC
Business Fraud
What Are Your Medical Records?
Medical records, also known as your health records, are a compilation of your identifying patient information. They contain all records pertaining to your care under the provider overseeing a particular condition or period of time.

Unfortunately, there is not just one unified location where you can access your medical record. In fact, most people have a number of versions of their medical records housed with the various different providers, hospitals, or rehabilitation centers where they have received care. Medical records can be kept stored within files at medical offices or stored digitally. Due to advancements in technology and software availability, most providers and health care systems now keep and store most electronically.
The information within your medical records can include but is not limited to:
Medical history
Clinical Data
Diagnostic Results
Surgeries & Procedures
Diagnoses
Prescriptions
Doctor's Notes
Therapy or Rehabilitation Notes
Treatment Plans
Why Should You Request a Copy of Your Medical Records?
There are many reasons for which you should obtain a copy of your medical records. One of the most obvious and vital reasons to keep a copy is to ensure you receive the best care possible. It provides your comprehensive medical history to providers who are managing your care.
Requesting a copy from time to time also allows you to review the information within these records and ensure the information is accurate and up to date including any new conditions you may have developed that could affect your future care. If you discover any errors within your medical record you can request a correction or change to your record from your provider. 
Keep in mind most providers are only required to keep medical records for a certain period of time. The exact amount of time varies by jurisdiction but most average a minimum of 6 years.
Medical records can be requested for various reasons including:
Transferring care to a new provider
To develop a care plan for a family member or loved one
To file a disability or worker's compensation claim
For an upcoming or pending lawsuit
How Do You Request Medical Records For Yourself?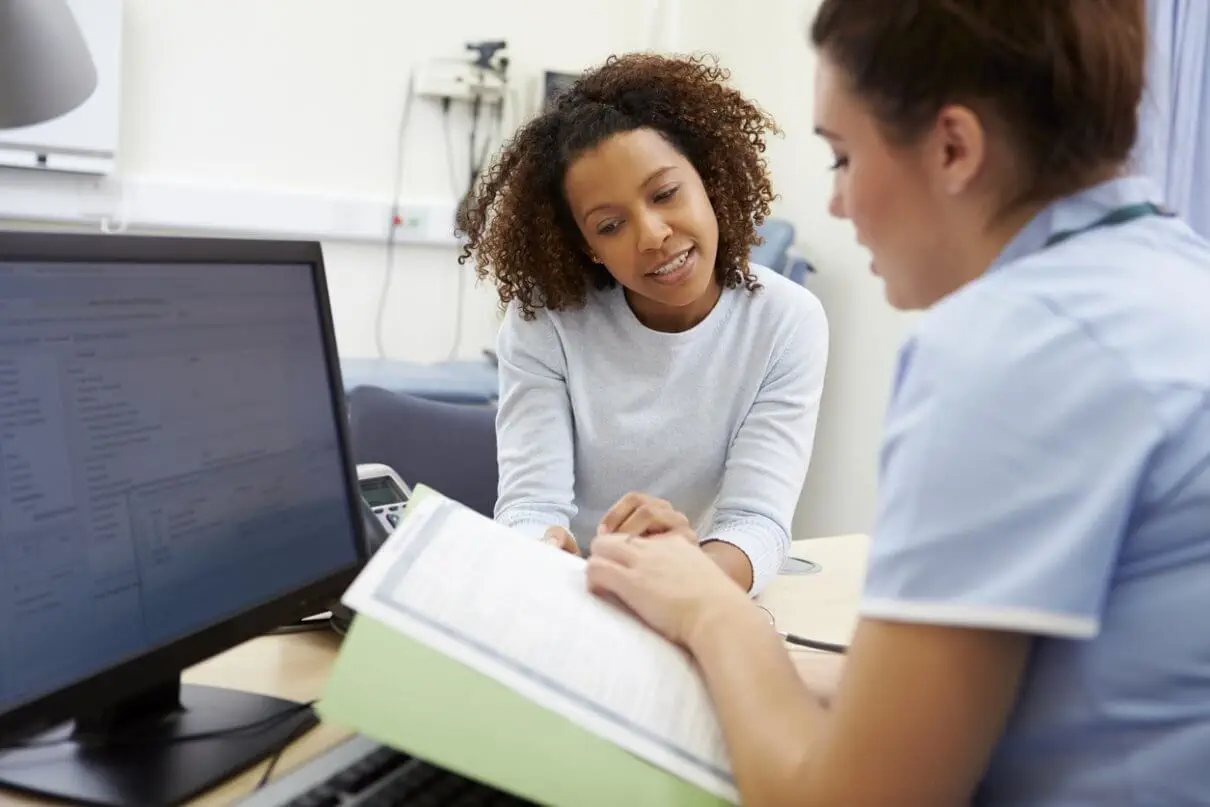 In theory, requesting medical records should be an easy and straightforward process; however, that is often not the case. Although HIPAA laws grant you the legal right to obtain your medical records there is not a consensus or specific protocol that each provider must follow in order to provide this information. Once you decide to request a copy of your medical records, you must follow certain steps to ensure you receive all the information that is available to you.
1. Compile a List of Providers
Remember that each specialist, primary care physician, and health care setting you have received medical treatment from will have their own medical record of you and your care.
2. Check Your Patient Portal If Available
Many health care providers now keep their records stored electronically and in some cases provide access for patients to their personal health records through a patient portal website. Ask your providers if this option is available for their patients if so, proceed to download and save a PDF copy of your personal health record from the portal.
3. Provide a Written Request for Your Medical Records
If a patient portal is not available you will have to request them from your provider by either completing their in-house authorization form or submitting a written letter including your identifying information and specifying that you are requesting a copy of your complete medical record.
Your written request for medical records should include:
Your name
SS number, if available
Birthdate
Your current address & phone number
Your email
The types and list of records you are requesting
The time period you are requesting
How you wish to receive your medical record
Your signature
4. Keep Confirmation of Your Request
Whether your written request is submitted by email, fax, or certified mail be sure to keep records your request has been received by your provider's office.
5. Prepare to Pay a Small Fee
Although your provider cannot charge you for the cost of retrieving the records, they can charge you a nominal fee to cover the costs of copying each page of the record if the record is being provided physically rather than electronically.
6. Expect Some Delay in Completion of Request
In some cases, you may be able to obtain your medical records quickly, especially electronic ones. However, each state allows providers a certain time period to provide the records requested. In the state of Maryland, providers have up to 21 working days to fulfill the request for medical records.
Can You Be Denied Access?
There are only a few circumstances in which a portion of your medical record could be denied to you. A mental health provider may deny access to any portion of your mental health record that includes doctor's notes that could result in your causing harm to yourself or others.
Can You Request the Medical Records of a Loved One?
A parent or guardian is able to request the medical records of a patient following the same process delineated above. If you are caring for a loved one, it can be a more complicated process. In cases where a family member or loved one has become incapacitated requesting medical records becomes a much more complex process due to HIPAA laws and may require the assistance of a lawyer to obtain.
The Importance of Medical Records in a Medical Malpractice Claim
A thorough record of your medical history is a crucial resource when preparing for a medical malpractice claim. The valuable information found within your medical records can help you and your team of attorneys develop your case. Your medical record holds vital information pertaining to your care or lack thereof, errors, negligence, as well as the consequences to your health as a result of the malpractice committed.
If you believe that you or a loved one has been a victim of medical malpractice, you may be entitled to compensation. Contact our team of experienced and professional attorneys at Weltchek, Mallahan, & Weltchek for a free medical malpractice consultation.
Who Can You Trust with Your Case?
Have you or a loved one been injured due to negligence? We want to help. Don't hesitate to contact us if you believe you have a case; time is an important factor. Interested in learning more? Get in touch with us so we can better evaluate and serve your needs in getting the justice your loved one deserves. You may very well be entitled to compensation.

Call For a Free Consultation
410-825-5287
Exceptional Peer Recognition
True mavericks in the field of trial advocacy.