ERNST & YOUNG
Accouting Malpractice
BELL ATLANTIC
Business Fraud
If you suspect a loved one is being neglected by their at-home caregiver, you have good reason to be suspicious. The National Institutes of Health (NIH) report that hundreds of thousands of Americans suffer from neglect or abuse during at-home care.
While the majority of at-home caregivers are dedicated to providing the highest quality of care, some are a threat to the welfare of people who depend on others for their medical care. Unfortunately, it's not always easy to spot neglectful caregivers. But as a concerned friend or relative, there are some measures you can take to take action if you suspect neglect. Below are eight steps to take if you suspect a loved one is being neglected or abused.
Step One: Call 911 Right Away If You Notice a Severe Injury
If your loved one is unresponsive, unable to move, or suffering from a severe injury, contact emergency services right away. Don't try to move them on your own, and perform CPR if necessary. If you notice injuries that are not life-threatening, schedule a visit with your loved one's doctor or take them to the nearest urgent care center for treatment. Make sure any injuries are treated swiftly before focusing on the role of the care provider's neglect.
Step Two: Create a Detailed Calendar of Events
It's important to keep your documentation organized and in a single secure location of the at-home care. Whether you prefer to take digital notes on a tablet or keep handwritten notes in a weekly planner, make sure you keep all your notes, images, and audio recordings in one place. If you decide to take handwritten notes, keep your planner in a secure location and consider making copies of your notes periodically.
Step Three: Be as Specific as Possible
Using general terms to document your loved one's condition will be of little help to your claim. Be sure to note the time and date of your observations and do your best to be as specific as possible when describing what you notice. Use numbers rather than "multiple" to summarize injuries or events, especially in those cases involving three or more injuries. Here are some examples:
General: "Mom had some strange looking injuries."
Specific: "Mom had three fresh bruises on her chest. She also had two puncture wounds on her arm, one of which was still oozing blood."
Remember to also be as specific as possible when describing your loved one's mood or mental state after at-home care:
General: "Mom seemed tired and not like herself."
Specific: "Mom looked exhausted. She fell asleep twice during dinner tonight. When awake, she seemed fearful and jumped when I touched her."
Step Four: Be Consistent With Your Documentation
Regularly documenting changes in a home care patient's appearance and demeanor can help show a pattern of neglectful behavior on the part of a care provider. If you see your friend or relative every other day, then document your observations during each visit – even if nothing seems out of the ordinary. Being consistent with your documentation will help boost your credibility as a potential witness.
Step Five: Take Photos Regularly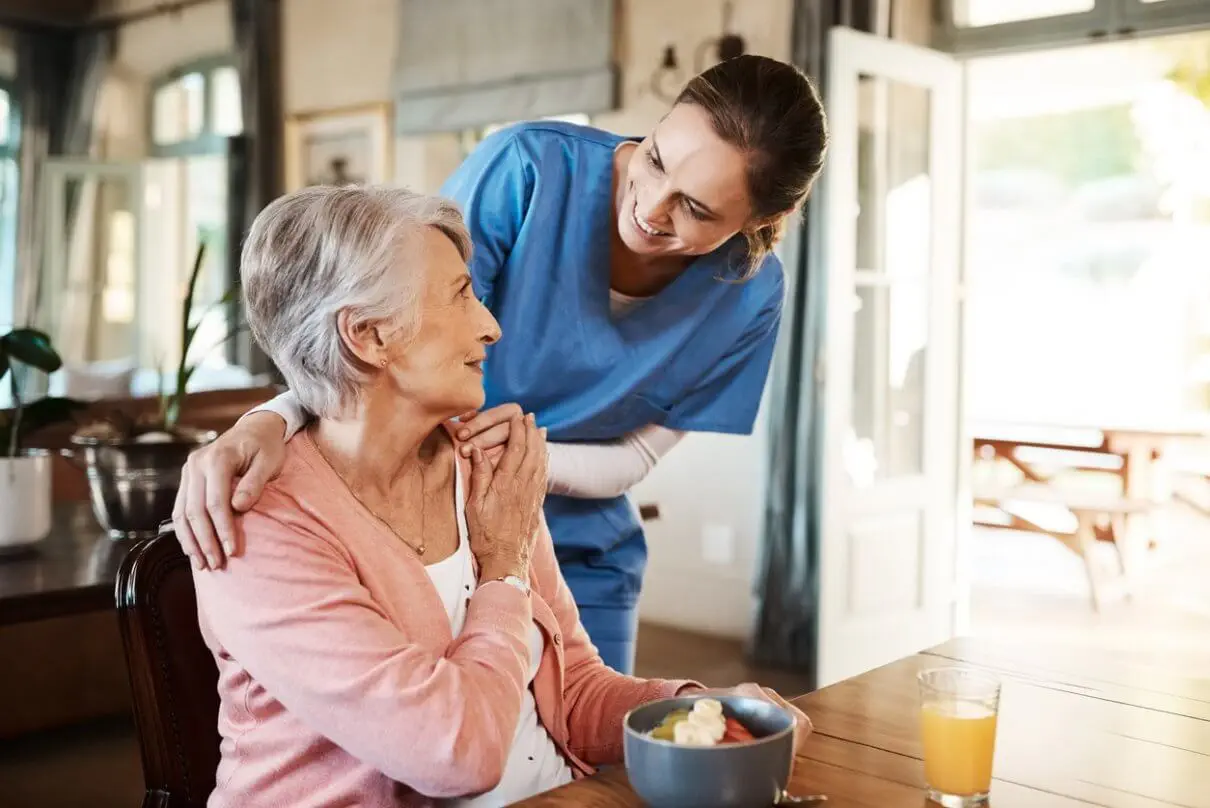 If you notice your friend or family member is unshowered, wearing soiled clothing, and appears to be dangerously thin, then ask if you can take a few photos. Use a timestamp app if possible to show their physical condition tends to worsen right after their healthcare provider's departure.
Step Six: Ask Your Loved One Questions
Listening to your loved one is important. Just a few open-ended questions can help your loved one open up about their experience with their care provider. Try to avoid using leading questions or putting your loved on the defensive. Start with a general question, such as, "So, what did you and so-and-so do today?" Then, remember to proceed with caution because the following factors can influence your loved one's comments:
Fear: Some healthcare providers threaten the people they care for, which could make them afraid to speak truthfully about abuse or neglect during at-home care.
Decreased Mental Capacity: Memory loss, confusion, and mental health conditions can interfere with the ability to accurately describe a situation.
Anger: If your friend or relative is angry about having any caregiver in their home, they might be more likely to speak about them critically.
Step Seven: Consider Installing Cameras
Installing cameras in your loved one's home can produce the convincing footage you need to help prove neglect. While this measure could possibly undermine a relationship with a trusted home health provider, it can also expose a home nurse or aide's failure to deliver proper healthcare to your loved one. If you are considering this step, remember to follow state and local rules regarding installation of cameras.
Step Eight: Educate Yourself
Neglect and abuse often don't occur in a vacuum. They may occur periodically or even regularly at the hands of a caregiver. You can help spot potential neglect by educating yourself about the telltale signs of neglect. Be sure to learn both the outward and internal signs of neglect, as changes in demeanor or mental health can sometimes arise due to abuse or neglect.
What Is the Single Best Way to Ensure You Properly Document At-Home Care Neglect?
By following the steps above, you can lend support to claims of neglect or abuse. However, the single best way to ensure a favorable outcome for your loved one is to seek the guidance of a lawyer who specializes in medical malpractice. A skilled malpractice attorney will help you gather and organize the documentation that can prove to be instrumental in identifying a neglectful home healthcare provider.
We invite you to contact us at Weltchek, Mellahan & Weltchek to discover the many ways we can help you. In addition to listening to your story, we will help you determine whether health problems are the result of neglect, abuse, or natural causes. Most importantly, we can also help secure the compensation your loved one deserves, so they can receive a higher quality of care.  We look forward to serving as your trusted legal team!
Who Can You Trust with Your Case?
Have you or a loved one been injured due to negligence? We want to help. Don't hesitate to contact us if you believe you have a case; time is an important factor. Interested in learning more? Get in touch with us so we can better evaluate and serve your needs in getting the justice your loved one deserves. You may very well be entitled to compensation.

Call For a Free Consultation
410-825-5287
Exceptional Peer Recognition
True mavericks in the field of trial advocacy.