ERNST & YOUNG
Accouting Malpractice
BELL ATLANTIC
Business Fraud
If you or a loved one has been injured by medical malpractice, you want to know how you can file a claim and get compensation. Filing a claim is not straightforward in most states, due to legislation to ensure claims are valid and doctors are not dealing with a bevy of frivolous cases.
So, here is the process for filing a medical malpractice claim:
Hire a Lawyer
Yes, right at the top. You should not attempt to handle a medical malpractice claim on your own. Any reputable lawyer will give you an initial consultation free of charge.
When you talk to your lawyer, make sure that you have the exact details of why you feel you have a case. The lawyer will assess your chances of winning and they will be honest about them. They will take into account whether a standard of care was violated and how much damage was done.
Put together information about whether you have lost income, whether you ended up with further medical expenses (such as if you needed another surgery), and how much pain and suffering was caused.
You need to choose a specialist medical malpractice attorney. At Weltchek, Mallahan and Weltchek we have a strong history of handling the toughest medical malpractice cases, taking on large insurance companies and hospital systems readily.
Check the Statute of Limitations
Most states have a statute of limitations on medical malpractice., In Maryland, this is three years after the injury was discovered or five years after the malpractice occurred. The former limitation is there because in some cases an issue may not show up until years after the original. This is called the "Discovery rule", and it requires that you demonstrate that you did not know, and could not reasonably have known. Which means that if a doctor says they think something is from a prior surgery, for example, you should get it checked out right away.
Because these cases can be complicated, you should start the process as soon as you realize there's a problem.
Obtain Copies of Your Medical Records
You have the right to request a copy of your medical records at any time. Use it. You will need to sign a release allowing your attorneys to obtain copies, or you can deliver a copy to them yourself. You should do this as soon as possible so that your lawyer can analyze the case and seek expert opinions.
Your lawyer may decide after reviewing your records that you don't have a case. Lawyers generally don't take cases they can't win, and if this is your lawyer's expert opinion you may have to accept it.
Find a Qualified Expert
Maryland has a specific requirement for malpractice cases; you need to find a qualified expert willing to swear under oath that they have reviewed your case and believe that the defendant failed to adhere to the standard of care.
An experienced lawyer will have contacts. The qualified expert will be a licensed medical professional in the same discipline as the doctor you are filing against. The court may modify or waive this in certain cases, but most of the time you will need a qualified expert to certify your case.
Talk to the Doctor or Hospital and Their Lawyers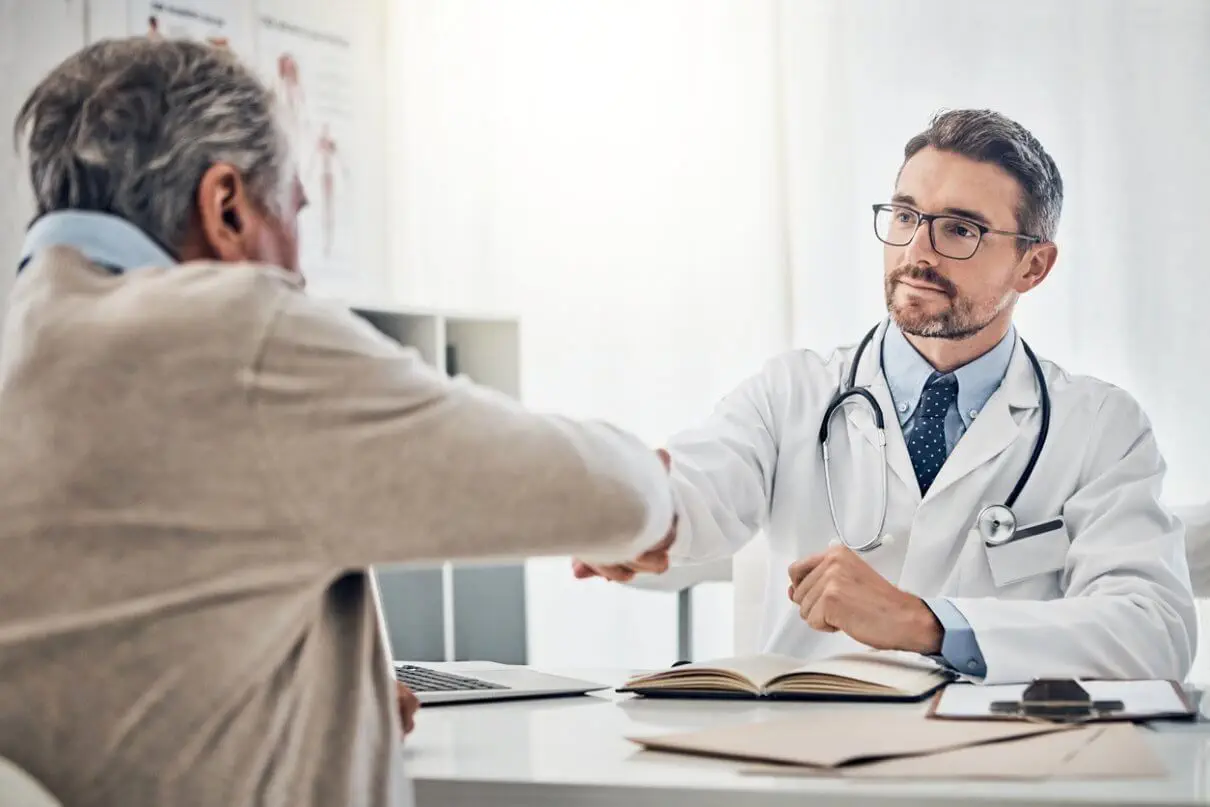 At the same time, you should be informing the defendant of the case you are filing against them. It's relatively rare for pre-trial settlements to happen in medical malpractice cases, but they do.
Never take the first settlement offered, especially if it includes a gag clause or a promise not to sue them if something else shows up. Engage your lawyer in negotiating for a settlement you are happy with. Don't try to handle this yourself. Lawyers are used to hard line tactics that might be used by claims professionals. They may try to bully you into backing down or accepting less than you deserve. If your lawyer advises you to accept a settlement, it is generally best to take it.
File a Formal Complaint
If you have not been able to get a settlement, the last step is to file the formal complaint. Your lawyer will take care of this, but you should review it to make sure that the facts of the case are accurate.
At this point, it is a waiting game; in most states, it takes 18 months to 3 years for the suit to actually get to trial. You may find that after you have filed suit, the defendant is much more willing to play ball on a settlement, depending on what they find in their own investigations. If it is clear that they are going to lose, they will often try to cut a deal rather than face the publicity of a trial.
Mediation
Which brings us to mediation. A lot of medical malpractice cases go to mediation. This is a process in which both clients and both lawyers meet with a mediator. Be ready to appear in mediation, which happens behind closed doors and is less stressful than a trial.
Follow the advice of your lawyer and make sure that you get all of your facts right; the opposition lawyer will be ready to pounce on any inaccuracies. (In rare cases the lawyers may come to an agreement without mediation.)
If mediation fails, a trial date will be scheduled. Note that it's very common for trials to be rescheduled, which can add to the stress of the situation. Court schedules can be complicated and either side may ask for more time to check documents or talk to witnesses.
Learn More About Filing a Medical Malpractice Claim
Medical malpractice suits are tough to win. Jurors tend to give doctors the benefit of the doubt. Because of this, you need to engage an experienced lawyer early in the process. Ideally, they will be able to negotiate a settlement without the case actually going to trial. If you or a loved one was injured by medical malpractice or negligence, then you should contact Weltchek, Mallahan & Weltchek. We have the knowledge, experience, and contacts to help you get the compensation you and your family deserve.
Who Can You Trust with Your Case?
Have you or a loved one been injured due to negligence? We want to help. Don't hesitate to contact us if you believe you have a case; time is an important factor. Interested in learning more? Get in touch with us so we can better evaluate and serve your needs in getting the justice your loved one deserves. You may very well be entitled to compensation.

Call For a Free Consultation
410-825-5287
Exceptional Peer Recognition
True mavericks in the field of trial advocacy.