ERNST & YOUNG
Accouting Malpractice
BELL ATLANTIC
Business Fraud
Any time a patient spends time in the hospital for a health emergency, a variety of medications are administered. Unfortunately, sometimes medical mistakes occur in which patients receive the wrong medication. This can result in serious illness, injury, or even death. If a member of your family has been negatively impacted by receiving the wrong medication in the hospital, you may be eligible for a medical malpractice lawsuit.
Common Medication Administration Mistakes
Hospital workers are chronically busy. Facilities are often understaffed, leaving the employees to work long hours and care for many patients each day. Sadly, this leaves a lot of room for errors that have serious repercussions on the patients being treated. Most often, medical errors aren't simply a matter of grabbing the wrong bottle of pills. There are several ways things can go wrong during the process of administering patient medication. These are some of the most common reasons for medication errors in hospital settings.
Poor handwriting on a prescription request
Incorrect dosage of the proper medication
Confusing one patient's chart with another
Giving medicines that is contraindicated (medicines that are dangerous when taken together)with medications the patient is already taking
Failing to relay the risks and side effects of a medication to the patient
Administering medicines that the patient is allergic to
Giving medications that aggravate the patient's underlying medical conditions
Misdiagnosis which leads to the wrong medications while a patient's condition worsens
Steps to Take When Your Family Member Is a Victim of Hospital Medication Errors
The damage from medication can be serious and have long-lasting effects. Even worse, over 7,000 patients die each year as a result of taking the wrong medication. No one deserves to suffer because of improper care in a medical facility. A medical malpractice claim can help the victim or surviving family pay for expenses associated with the error. If your family member was a victim of medication errors at the hospital, take these steps to get the assistance you need.
Seek Necessary Medical Treatment
Medication errors can be dangerous. Even when your loved one's condition occurred due to a medical error, it's important to follow the doctor's recommendations for tests, new medications, physical therapy, surgery, or any other treatment.
Make a List of Current Prescription Medications
Interaction with other medications is one of the most common reasons medical errors occur. Making a list of all medications your family member takes regularly can help determine the cause of the medical problem. A physician can cross-reference this list with the medications administered in the hospital.
Consult a Medical Malpractice Attorney
Many patients avoid seeking an attorney when they're faced with an already expensive medical situation. This mistake can lead to unintentionally absolving the hospital of guilt and leaving you without the funds to pay for the related expenses. An experienced medical malpractice attorney can help you determine if negligence or breach of duty caused the faulty medication administration, retrieve copies of your medical records, and give you valuable information about your legal rights.
Proving Medication Errors Are Malpractice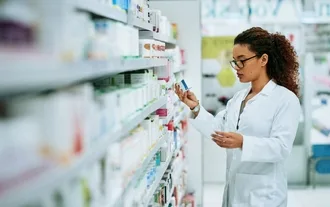 To receive compensation when a family member suffers as a result of medical malpractice, you must prove the hospital staff is guilty of malpractice. Physicians have a duty to provide a certain quality of care to hospital patients. When this standard of care is not reached, the patient should receive compensation for related injuries and costs. Not every medical error warrants legal action. A plaintiff must prove the following.
Duty of Care: A doctor/patient relationship requires any healthcare professional to provide care that meets their qualifications. When administering medications, this may mean being aware of the patient's medical history, allergies, and current medications.
Breach of Duty: When a healthcare professional fails to perform certain duties, they can be found liable for a patient's worsening condition. Failing to ask certain questions and disclose information before administering medication may be a breach of duty.
Causation: The act of prescribing or administering the wrong medication does not necessarily make a healthcare professional guilty of negligence. When the wrong medication directly causes injury or illness, you may have grounds to prove malpractice.
Damages: An injury related to a medication error may cause economic or emotional damage. Economic damages may include additional treatments or a longer hospital stay. Emotional damages are often related to a long-term physical injury that occurred as a result of a medication error.
Mistakes to Avoid Before Contacting an Attorney
There are certain steps that can help or hurt any malpractice case. Before contacting an attorney, it can be difficult to understand your rights. If you know a family member suffered as the result of a medical error, avoid making these mistakes before discussing your case with a lawyer.
Assuming the hospital is right: Healthcare professional don't make mistakes on purpose, but they do make mistakes. That's why they have a team of lawyers to protect them when things go wrong. Hospital personnel and their attorneys may try to convince you there are no grounds for a medical malpractice lawsuit. They might be wrong or trying to mislead you.
Failing to ask questions or for a second opinion: Not all patients are aware when they're a victim of medical errors. If something seems off, or you recognize the wrong dosage amount, speak up. Healthcare professionals must be held accountable for mistakes.
Signing a settlement offer without representation: During a medical crisis, it's impossible to determine the complete outcome. Signing a settlement could put the hospital in a position to refuse payment for related treatment in the future. It's important to have an experienced medical malpractice attorney involved before signing any type of settlement.
Conclusion
If your family member was a victim of a hospital medical error, it's vital to contact an experience medical malpractice attorney. When the wrong medication results in illness, injury, or death, compensation may be in order. To learn more about the laws surrounding hospital medication errors, get in touch with the attorneys at Weltchek Mallahan & Weltchek today. We can help you determine if medical errors were indeed negligence and help you understand your options for compensation.
Who Can You Trust with Your Case?
Have you or a loved one been injured due to negligence? We want to help. Don't hesitate to contact us if you believe you have a case; time is an important factor. Interested in learning more? Get in touch with us so we can better evaluate and serve your needs in getting the justice your loved one deserves. You may very well be entitled to compensation.

Call For a Free Consultation
410-825-5287
Exceptional Peer Recognition
True mavericks in the field of trial advocacy.