ERNST & YOUNG
Accouting Malpractice
BELL ATLANTIC
Business Fraud
Large corporations have their own lawyers to protect them against lawsuits. When you decide to take on a large corporation because of a workplace accident or some kind of negligence, it's important to know what to expect along the way.
Work With an Experienced Lawyer
You will want to work with an experienced lawyer when going up against a large corporation so that it's fair – lawyer to lawyer. There is no cost associated with hiring a lawyer until the case is won. The lawyer will take a percentage of the total financial compensation awarded to you. This ensures that there's no cash out of pocket for you to have legal representation.
Choosing a lawyer that understands the case and has experience in similar cases is crucial. It will ensure that they know how to build your case, communicate the process, and work to get you the desired results.
Most lawsuits are settled before they ever go to trial. However, you need to choose a lawyer that has experience in both mediation and trial as it will be impossible to know how your case will go until it has been heavily negotiated.
Information You Have to Present
The moment that you or a loved one has experienced negligence of any kind, you want to identify it. This will involve not only talking to the company that wronged you but also their insurance company. Then, you will want to contact an attorney to help you begin building your case.
Working solely with the company or insurance company can be difficult because they will work to settle with you using the lowest possible number. You need to have someone who is aggressive fight for what you really deserve, hence the need for an attorney.
There will be a lot of information you will need to present in order to build your case. This "discovery" process is usually handled between your lawyer and the lawyer of the corporation you're taking on.
Some of the information will include:
Details of the accident
Documentation to support
Reports from witnesses
There will be a fact-finding process known as a deposition. Everything is done under oath, so you will need to swear that you are answering all questions truthfully.
Time It Can Take Against a Large Corporation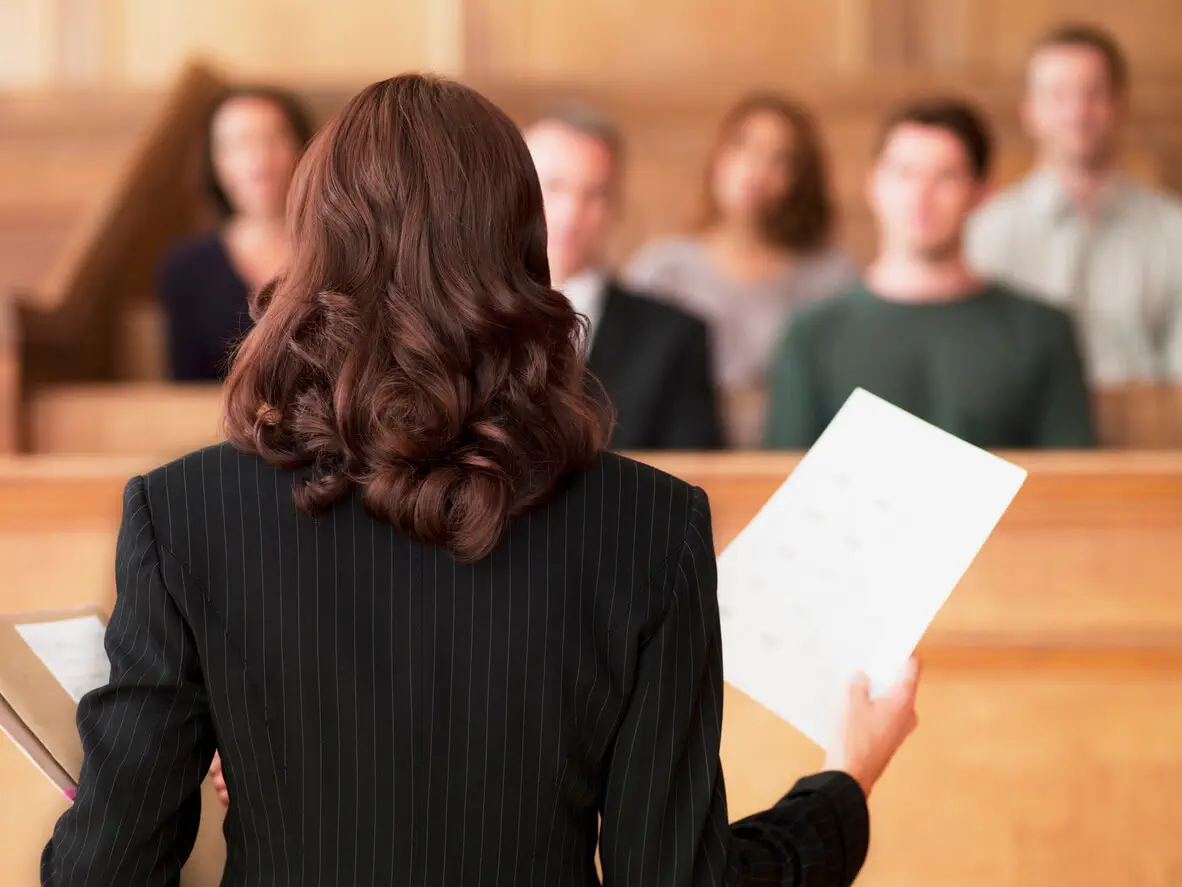 The time it can take to deal with a corporation can be time-consuming. Just as you want to be paid, the corporation does not want to pay. It's nothing personal. It's just the way that they and their insurance companies operate. Their goal is to pay out as little as possible. It is your lawyer's job to convince them, otherwise, through both information and negotiation.
Depending on how long it takes for you to receive full medical treatment and be released from the doctor and for both your lawyer and the corporation's lawyer to conduct fact-finding, it could take years before there is a settlement. It's not uncommon for cases to take 18 months from accident to settlement. If you end up taking your case to a trial, it could take even longer. Some cases have been held up for three years or longer.
You will need to decide how long you're willing to wait to receive financial compensation. Much of this will be fueled by what your lawyer is telling you in terms of the value of your case and what the insurance company is offering.
If you are not happy with what the corporation or their insurance company is offering in the negotiating stage, the next step would be to move to a lawsuit. However, your lawyer will tell you whether this is recommended or not based on the details of your case.
What Happens If You Win (or Lose)
Knowing what happens when you win or lose has to be considered.
If you win, the negotiated amount will be paid to the lawyer. They will pay all of the incoming medical bills, take their cut, and provide you with a statement to show how all of the moneys were disbursed. Then, they'll send you a check for what your financial compensation is. You will also need to sign a form to state that the case is closed and that you will not try to seek additional compensation for the accident.
If you lose, it's because of one of two things. Either you chose not to accept a settlement from the corporation because it was too low or because there wasn't enough evidence to prove that you were a victim. it's important to review the attorney-client fee agreement that you signed with the lawyer representing you. In many instances, you won't pay any of the legal fees. You can choose to walk away or you can choose to hire another attorney. However, most lawyers will have the same outcome because there wasn't sufficient evidence to support that the party was responsible for your injuries.
What You Can Expect to Recover
What would your financial compensation look like if you were to win? Some cases are worth less than $10,000 while others may easily be six digits. It is all dependent on the amount of medical attention you required, how severe the accident was, and other details.
However, there will be a few factors that impact the compensation:
Amount of economic loss, including medical bills and lost wages
Attorney fees
Pain and suffering
Punitive damages (penalties)
Learn More about Taking on a Large Corporation
It is the responsibility of your lawyer to actively fight for what you are owed. They will perform the calculates of what they think your case is worth. This is a discussion you will have with your lawyer before they start to negotiate with the corporation and their lawyer (or team of lawyers). Meanwhile, the insurance company will also determine what your case is worth and make a settlement offer. In most instances, the insurance company will offer only a fraction of what your lawyer deems an acceptable amount. That is when negotiation is critical.
Contact us at Weltchek Mallahan & Weltchek today to schedule a consultation. We can talk to you about the process of mediation and what it would mean if your case moves to a trial.
Who Can You Trust with Your Case?
Have you or a loved one been injured due to negligence? We want to help. Don't hesitate to contact us if you believe you have a case; time is an important factor. Interested in learning more? Get in touch with us so we can better evaluate and serve your needs in getting the justice your loved one deserves. You may very well be entitled to compensation.

Call For a Free Consultation
410-825-5287
Exceptional Peer Recognition
True mavericks in the field of trial advocacy.