ERNST & YOUNG
Accouting Malpractice
BELL ATLANTIC
Business Fraud
You visit medical professionals because you trust in their ability to diagnose what is ailing you and administer appropriate treatment. While most healthcare facilities are happy to receive and help patients, some fail to treat people for various reasons, including lack of health insurance. Failure to treat can cause unwarranted pain and suffering, deterioration of the underlying condition, and even death.
What Is Failure to Treat?
In a hospital situation, failure to treat is declining to provide the necessary medical attention to an unwell person. It can be by refusal, negligence, or medical error. It may also mean failing to take actions that would have prevented injury to a patient.
Examples of incidents that amount to the failure to treat include declining to:
Assess a patient's condition
Run the required medical tests
Treat a sick person promptly
Follow the acceptable standards of care
Refer a patient to a specialist when needed
Communicate about the possible treatment options
Treat an uninsured patient or one with the wrong cover
In some situations, failure to treat means medical malpractice, and the affected person can seek legal redress. This post elaborates on whether a doctor can refuse to treat you for not having health insurance.
Rights of a Patient Without Health Insurance
The lack of health insurance doesn't leave you entirely uncovered when you fall sick. The Emergency Medical Treatment and Active Labor Act (EMTALA) provides considerable protection to impoverished and uninsured individuals during emergencies. It covers all healthcare facilities with emergency departments that accept payments from Medicare.
EMTALA prohibits hospitals, whether public or private, from denying healthcare services during an emergency. However, this law doesn't apply to doctor's offices, and not every situation qualifies for this provision.
A medical emergency refers to:
A severe or life-threatening condition
Serious impairment of organs and bodily functions
When an expectant woman is about to give birth
If someone is in any of the above situations, hospitals and emergency rooms have to provide appropriate care regardless of the patient's health insurance status.
It's important to note that going to an urgent care unit doesn't guarantee that a doctor will have to serve you. Wellness checks, prenatal care, colds, follow-up appointments, and so forth aren't emergencies, and EMTALA doesn't cover them.
EMTALA and Childbirth
While most mothers will know their estimated date of delivery, EMTALA recognizes childbirth as a medical emergency. A pregnant woman who goes to labor in an area with no public hospitals can visit a privately-owned health facility to deliver.
Whether or not they can pay for childbirth, EMTALA requires such a hospital to admit the lady and offer all the necessary services. The delivery care should be standard regardless of factors like duration or complications.
In such a case, the emergency medical situation is exclusively childbirth. Once the woman has delivered and stabilized, the hospital has no obligation to offer additional services to the mother or child. Payment talks can commence, and the facility can decide to discharge the two within 24 hours.
Obligations of the Hospital
Under EMTALA, hospitals are responsible for confirming emergency cases through medical screening examination. This applies to:
Patients who appear to require emergency medical care
Persons who come to the hospital seeking emergency care
By coming to the hospital, EMTALA includes any patient who requests emergency care within a 250-yard zone of the hospital campus. Doctors must attend to such a patient even if it's someone else who alerts them about the alleged emergency.
If medical screening finds that the individual is not in an emergency medical condition, the hospital's obligation to an uninsured patient ends. Doctors can choose whether to offer any other treatment.
Failure to Treat After Admission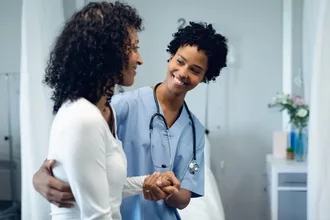 Failure to treat can also occur after the admission of a patient in hospitals. According to EMTALA, a doctor cannot suspend medical care to a patient after initiating it.
Additionally, hospitals cannot transfer a sick person during the administration of care for unfounded reasons. These provisions prevent healthcare facilities from dumping uninsured and poverty-stricken patients.
Conditions for Patient Transfer
If a doctor has to transfer an emergency patient to a different hospital, there is a procedure to follow. The health facility must make every effort it can to stabilize the sick person. They may only move a patient with their medical records to a hospital that has agreed to admit him or her.
Who Pays for Uninsured Patients?
The treatment of non-paying and uninsured patients can strain the health system financially. However, the government is keen to protect indigent citizens so that they don't miss essential health services.
EMTALA doesn't forbid health facilities from asking patients about their ability to pay for services. However, it clarifies that the confirmation process of someone's ability to pay should not be a reason to delay emergency treatment.
Keep in mind that receiving treatment during an emergency doesn't exempt you from paying for the service. You are responsible for the hospital bill. Therefore, you need to make a payment plan with the facility. If you don't pay, the hospital might decide to collect from you via their internal billing system or third-party collectors.
The EMTALA policy protects the interests of patients without health insurance and private hospitals alike. Uninsured individuals requiring emergency medical attention enjoy treatment because failing to treat them is illegal. On the other hand, for-profit health facilities can deny services to patients who cannot pay for non-emergency care.
Compensation for Failure to Treat Due to Lack of Health Insurance
Failure to treat a health condition or delaying medical services can have severe impacts on a patient. It can cause further injury, become life-threatening, cause disability, or even death
If you have suffered due to a hospital failing to treat you or delaying treatment, you can seek compensation by filing a lawsuit. Suing won't reverse the doctor's wrong action. However, but it will help pay for further treatment and recover your lost income.
We at Weltchek Mallahan & Weltchek, LLC will fight for your rights after a failure to treat incident in Maryland. Our medical malpractice lawyers will gather evidence about your case and represent you in the court to ensure you get a justifiable settlement.
Contact us immediately when a doctor refuses to treat you or your loved ones for the inability to pay the medical bill.
Who Can You Trust with Your Case?
Have you or a loved one been injured due to negligence? We want to help. Don't hesitate to contact us if you believe you have a case; time is an important factor. Interested in learning more? Get in touch with us so we can better evaluate and serve your needs in getting the justice your loved one deserves. You may very well be entitled to compensation.

Call For a Free Consultation
410-825-5287
Exceptional Peer Recognition
True mavericks in the field of trial advocacy.