ERNST & YOUNG
Accouting Malpractice
BELL ATLANTIC
Business Fraud
COVID-19 is the most dangerous health pandemic to affect the world in decades. The virus has brought the world to a standstill, and many professions have been impacted. Perhaps the professionals who have been impacted the most are doctors.
Medical practitioners are expected to provide critical medical care while adhering to strict legal requirements. Unfortunately, achieving both goals is not easy. As a result, doctors are more likely to commit medical malpractice during the current pandemic than ever before.
Here's everything you need to know about the risk of medical malpractice during the COVID-19 pandemic.
Complications Related to COVID-19
The Coronavirus pandemic is the primary health issue in 2020. Therefore, doctors must find ways to solve these uncertain challenges.
First, no promising or mass-produced vaccine is available. Moreover, each state has its COVID-19 regulations, and others are yet to establish their own guidelines. Consequently, doctors and frontline healthcare workers are operating in a chaotic and uncertain environment.
For instance, some doctors are tending to patients with inadequate medical supplies and protective gear. Simultaneously, drugs that reduce the effect of COVID-19 are unavailable or tend to arrive late. Even if they do arrive early, these drugs are untested and may lead to medical complications.
The demand for ventilators has grown rapidly, but hospitals are not able to meet the demand. This is exacerbated by the fact that the majority of the COVID-19 patients eventually do require to be put on ventilators. To mitigate these disasters, some hospitals have decided to put on hold voluntary surgeries and other non-critical medical care.
A combination of these factors creates a situation that is prone to medical malpractice cases. Health care professionals have to put their lives at risk and still face the prospect of being sued for medical malpractice. While COVID-19 patients file some of these malpractice cases, the vast majority of cases are from patients who suffer other ailments.
Impact on Hearing of Malpractice Cases
One of the immediate effects of the COVID-19 pandemic is on the litigation process. Doctors have to put in long hours at work. They barely have no time to rest, let alone attend a court hearing.
Some lenient courts have postponed pending malpractice cases indefinitely. However, a few others have threatened to charge doctors who fail to show up for court cases with contempt of court. Either way, the pandemic has led to the postponement of the majority of ongoing malpractice cases.
Changing Roles
The sudden spike in hospital admittances is affecting the roles of doctors. With hospitals concentrating all their efforts on treating one disease, other medical professionals have to provide the medical care they have not trained for. For instance, it is possible to see a brain surgeon performing the functions of an anesthesiologist. If a mistake were to occur, the brain surgeon might be sued for medical malpractice and lose his or her medical license.
Structural Issues
The increased demand for medical practitioners has led to the hiring of health professionals who are not fully qualified. For instance, medical students in their final year are performing duties traditionally reserved for experienced doctors.
Moreover, these students are entering the workforce without proper orientation or supervision. As a result, they are likely to commit serious mistakes when handling patients. Some of these patients may prefer malpractice charges against the unfortunate medical students.
It Is Still Trial and Error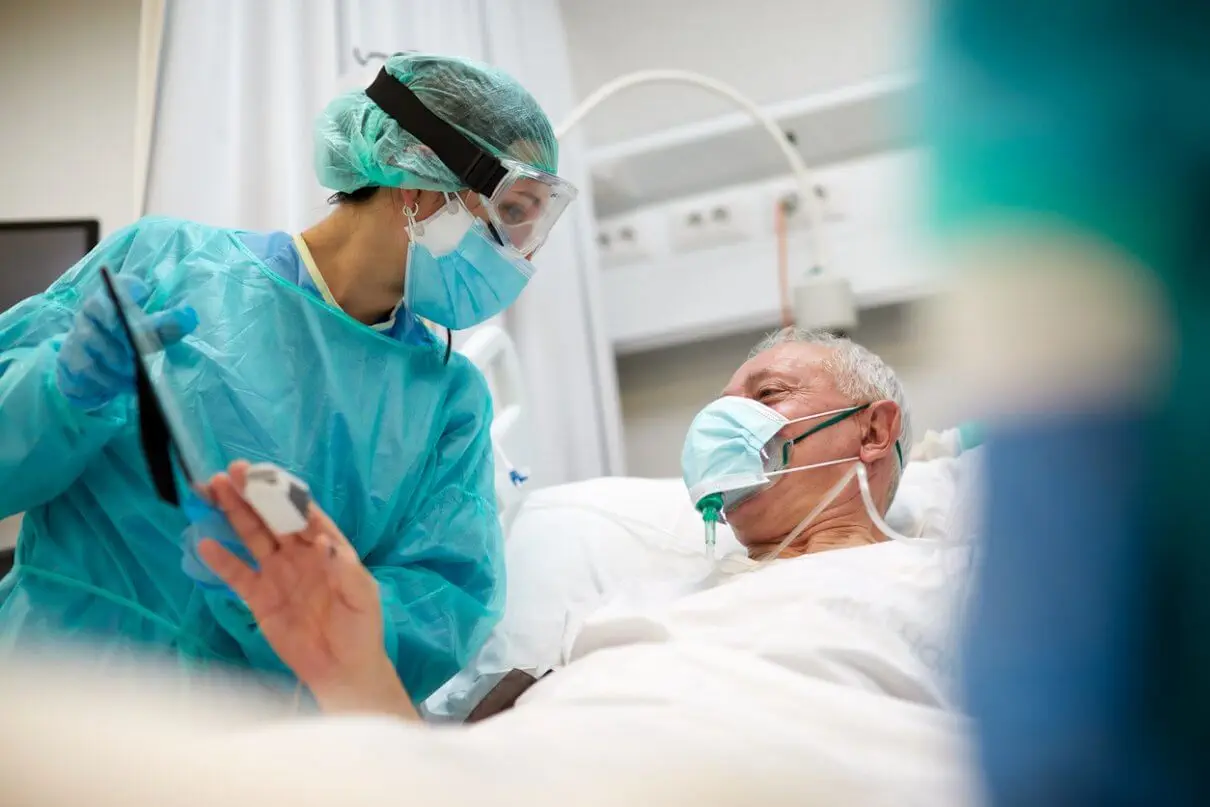 It is less than a year since the first person was infected with Coronavirus in Wuhan, China. Despite the enormous resources poured into vaccine research programs, several things are still unknown about the virus.
All doctors are trying to find the safest and most efficient way to treat COVID-19 patients, but they don't always get it right. That's because the treatment process is still trial and error. This leaves room for mistakes that can lead to malpractice and negligence court cases.
A medical claim is only valid if it's determined that the accused physician did not take enough precautions to safeguard a patient's health. In other words, if it's discovered that another doctor would have done a better job, then the accused physician has a case to answer. With regard to COVID-19, this law may be difficult to enforce. This is because doctors have never dealt with this virus before.
Treatment procedures that work on one patient may not produce the same results on another patient. Thus, it is possible for a doctor to use a treatment procedure that other doctors would not use. If that treatment procedure fails, then that doctor may be liable for medical malpractice. Luckily, many state legislatures have enacted laws that protect doctors from such malpractice cases.
Effect on the Standard of Care
The ultimate objective of medical practitioners is to offer quality medical care. But with the threat of medical malpractice increasing with each Coronavirus case, is quality care still possible? This is the dilemma that most doctors are grabbling with.
Doctors have to use all means to save the lives of their patients. In some cases, they have to improvise or use untested medicine. On the other hand, the financial cost of a medical malpractice conviction can bankrupt a medical practitioner.
It's indeed true that the immunity some states offer can solve some of these challenges. But this goes against established medical practices and can put the lives of patients at risk. Similarly, some doctors may misinterpret the immunity directives and end up committing medical mistakes that can land them in court.
Moving Forward After COVID-19
Some doctors have even decided to quit and go home. Most of those who have quit fear for their lives, but a few are wary of medical malpractice cases. The mutating nature of COVID-19 treatment procedures and a plethora of guidelines is not helping either. Nevertheless, it's your right to receive the best medical care. That's because doctors have an obligation to provide the best medical treatment using the established guidelines.
With each state issuing its own guidelines, the best course of action is to contact a medical malpractice lawyer. The attorney will guide you through the intricates of COVID-19 policies and ensure that you receive compensation for the medical injustices you suffered.
If you think you are the victim of medical malpractice, please contact us for more information.
Who Can You Trust with Your Case?
Have you or a loved one been injured due to negligence? We want to help. Don't hesitate to contact us if you believe you have a case; time is an important factor. Interested in learning more? Get in touch with us so we can better evaluate and serve your needs in getting the justice your loved one deserves. You may very well be entitled to compensation.

Call For a Free Consultation
410-825-5287
Exceptional Peer Recognition
True mavericks in the field of trial advocacy.