ERNST & YOUNG
Accouting Malpractice
BELL ATLANTIC
Business Fraud
Cancer is a catastrophic illness. Its effects can be more devastating if you're not effectively taken care of, there is a delay in treatment, or a medical professional misinterprets your results. According to the World Health Organization (WHO), cancer is the second leading cause of death globally. However, when you diagnose cancer early enough, there are several treatment options to explore. Most importantly, your chances of survival are very high. Realizing that you have cancer can be astounding. It is even worse when you realize there was an earlier cancer misdiagnosis by the doctor. 
What Is Cancer Misdiagnosis?
In general, misdiagnosis refers to a case where a doctor delays or delivers a wrong diagnosis for an illness or medical condition. The doctor's error can mean a delay in the patient's treatment or no treatment at all. As a result, the patient's condition may worsen, or in severe cases, death may occur.
Not all cancers cause death. However, failure to early diagnosis and proper treatment can cause death. In other situations, cancer may spread out to other parts of the body. Early diagnosis allows the doctor to offer necessary treatment and prevent metastasis. 
Types of Cancer Misdiagnosis
There are three types of cancer misdiagnosis.
False Diagnosis With Cancer
Here a doctor mistakes healthy cells for cancerous ones and incorrectly diagnoses a patient with cancer. As a result, a patient may receive unnecessary treatment. In some cases, one may undergo useless surgeries and medical procedures.
For instance, a misdiagnosis of breast cancer in women may lead to the removal of tissues erroneously. This ordeal will leave a patient physically scarred, incredibly stressed, and emotionally drained.
Failure to Diagnose Cancer
In this situation, a doctor fails to diagnose a patient with cancer while they are infected. This misdiagnosis includes misinterpreting test results, failure to screen cancer based on the patient's age, or failing to perform correct tests based on the patient's self-reporting symptoms. Consequentially, the patient is at risk of devastating consequences. 
When there is a late cancer diagnosis, the chances of effectively treating cancer and preventing further spread are thin. In addition, a patient may undergo more pain and discomfort that is avoidable in an early diagnosis. By failing to diagnose cancer early, a medical practitioner risks a lawsuit for negligence.
Diagnosing the Wrong Type of Cancer
In this case, a medical practitioner diagnoses a patient with a particular type of cancer while the patient has a different one. In most cases, a pathologist's inexperience with a kind of cancer may cause them to miss exquisite indicators that distinguish that cancer. This type of misdiagnosis may affect the intensity, duration, and type of treatment.
Doctor's Obligations in Standard Care
Standard care is the treatment that medical professionals agree is the most suitable and effective treatment for a particular type of ailment. It is also known as standard therapy, standard treatment, best practice, or standard medical care. The standard treatment of cancer is based on cancer's location in the body, cancer's stage, and disease history.
When a doctor fails to provide a patient with an acceptable standard of care, they are liable for negligence. In determining the dereliction of duty, a jury will compare the omissions or actions of a medical professional with those of another medical expert with the same experience and education. You have to prove that it was the doctor's actions alone that gave rise to the misdiagnosis.
Some standard treatments apply to all cancers, whereas others apply only to particular types. For example, guidelines dictate that you commence testing breast cancer at forty years of age and colorectal cancer at fifty years of age. Therefore, a medical practitioner may be chargeable for negligence for not prescribing screening to a patient after attaining a certain age.
In addition, a medical expert can be negligent in diagnosis if the following occurred:
Failure to carry out sufficient tests and inspections
Failure to give the patient accurate results
Over sighting the patient's medical history or genetic risk of cancer
Misinterpreting tests, x-rays, or scans
Not referring a patient to a specialist in time
Administering biopsies incorrectly
Repercussions of Cancer Misdiagnosis
Cancer misdiagnosis can cause stunning and irreparable damages to a patient. Cancer is well known for its high fatality rate, estimated at 158.3 per 100,000 men and women in the United States. Additionally, cancer can cause physical, emotional, and mental life-altering damages. 
Late cancer diagnosis and treatment exposes a patient to more invasive and aggressive medication. Therefore, misdiagnosis increases the probability of dying and more severe side effects. Here are some of the damages that can occur as a result of misdiagnosis:
Loss of wages
Expensive long-term treatment
Amputation which causes disability
Adverse physical pain and suffering
Rehabilitation or therapy hence more money
Patient's Options in Cancer Misdiagnosis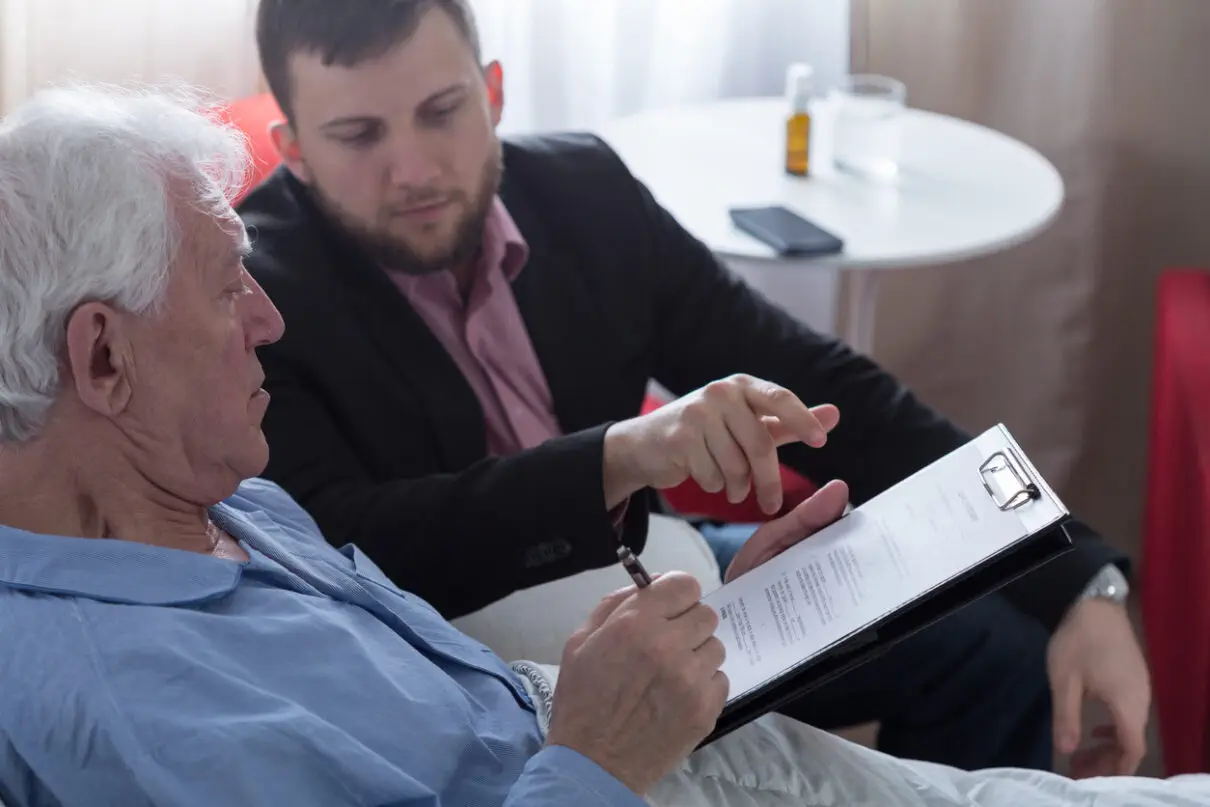 There is no indemnification for death. No amount of money can pay for the agony brought about by realizing that your loved one's death was preventable. Nevertheless, death can lead to financial constraints in a family, and therefore the negligent party should bear costs.
Additionally, cancer treatment can result in lost wages, an additional burden to the family in catering for the hefty treatment costs. It can lead the family to plunge into a financial depression and wallow in poverty. If you suspect a cancer misdiagnosis, it is advisable to seek an attorney and file a medical negligence lawsuit.
Compensations in Cancer Misdiagnosis
Cancer misdiagnosis causes damages beyond the normal scope of malpractice. Cancer patients undergo an invasive and aggressive treatment, and sometimes it can result in death. This avoidable suffering resulting from a misdiagnosis deserves compensation.
You get compensation by filing a medical malpractice lawsuit. However, you'll have to prove to the jury that the defendant is guilty of negligence. Therefore, there are three key elements you have to establish and substantiate:
The doctor owed you the duty of care. Duty of care means there was a doctor-patient relationship. In a doctor-patient relation, the doctor must have agreed to take care of the patient to a certain level.
The doctor's actions or omissions amount to negligence. Here, you'll have to scrutinize the doctor's actions and prove they did not meet the set standard of care. You will require assistance from another medical professional to prove the negligence.
There were damages. You have to prove that the doctor's negligence caused the otherwise avoidable harm that you suffer.
Let Us Support You
Have you or your loved one suffered damages as a result of misdiagnosis? Our experienced lawyers at Weltchek Mallahan and Weltchek are ready to evaluate and serve your exigency in attaining justice for your loved one. Ensure you contact us to help you obtain fair compensation. 
Who Can You Trust with Your Case?
Have you or a loved one been injured due to negligence? We want to help. Don't hesitate to contact us if you believe you have a case; time is an important factor. Interested in learning more? Get in touch with us so we can better evaluate and serve your needs in getting the justice your loved one deserves. You may very well be entitled to compensation.

Call For a Free Consultation
410-825-5287
Exceptional Peer Recognition
True mavericks in the field of trial advocacy.