ERNST & YOUNG
Accouting Malpractice
BELL ATLANTIC
Business Fraud
Helping a loved one adjust back into daily life after he or she has suffered a stroke is a big responsibility that can take a toll on caregivers. With proper planning and education, the process can become easier for all involved. Every stroke victim is different; some will recover fully over the course of several months following the episode while others will need intensive care which requires them to relocate to a nursing home or other long term facility. Depending on the needs of your loved one, your role as a caregiver will vary.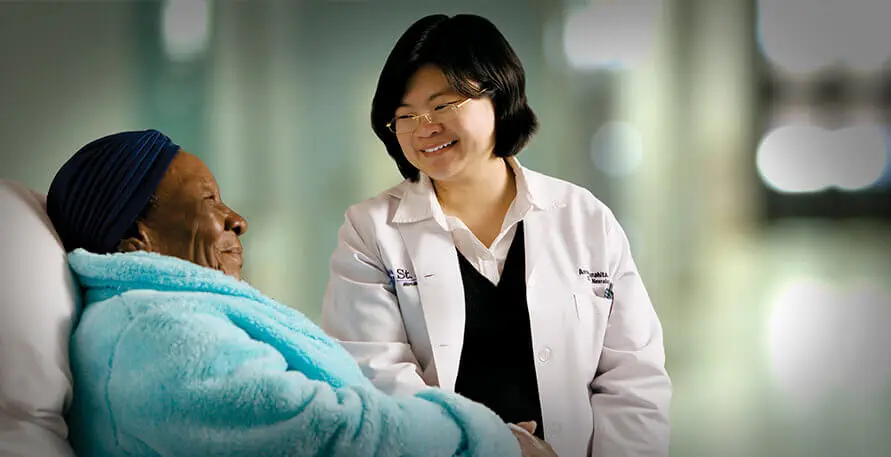 Important Steps to Help Your Loved One After a Stroke
Determine what the needs of your loved one will be. Will they be returning home? If so, adjustments to the furniture and other household items may be required to minimize the risk of falling and more. Loved ones who are not able to return home will need assistance finding a suitable care facility.
Help your loved one make lifestyle changes. Stroke victims are at an increased risk for a second stroke and beyond, but lifestyle changes can reduce these risks. Help your loved one by making sure they are eating nutritious foods rich in colorful vegetables and fruits while minimizing sugar and processed products. If your loved one can still walk, gentle walking is an excellent form of exercise for stroke victims. Ensure medications are taken as prescribed.
Watch for signs of depression. Up to 50 percent of stroke victims experience depression following the physical and emotional trauma of their experience. Loss of interest in life is an important sign and should serve as a warning to take action before the problem becomes worse. Healthy eating habits and time spent outdoors in sunshine are excellent natural remedies for depression, as are support groups and social networks that help your loved one connect with other people.
Carefully measure your loved one's progress. Since eligibility for rehabilitation services depends on the physical condition of your loved one, it is important to frequently monitor progress made during their recovery. Even if your loved one was not initially eligible for services, a change in his or her condition could alter that status in his or her favor.
Be an advocate for your loved one with the insurance company. Sometimes it takes a bit of convincing to get an insurance company to pay for the cost of rehabilitation services. If your loved one has been denied care, ask his or her physician to intervene. You are entitled to receive copies of all medical records, test results, etc. which can be used in your favor if you choose to contact the insurance company to discuss your loved one's case.
Work hand in hand with outside support. The work of caring for a stroke victim doesn't lie with only one person. By working hand in hand with your loved one's physician, case worker, discharge planner, etc., your group will be able to develop the best plan of action to increase the chances of recovery.
Take care of yourself. As a caregiver, it can become overwhelming to meet the needs of a loved one who has suffered a stroke. Burnout is a serious issue that should be addressed with adequate self care. Be sure to eat well, get outside, stay active, and take time for yourself. Coordinate

caregiving

shifts with other family members and friends that allow you to continue living your life while helping your loved one.
Preparation is the Key to Balanced Care
Through careful planning and preparation with others involved in the care of your loved one, you'll have the best chance at providing a safe environment that encourages recovery without burning yourself out. Remember, we cannot care for another if we do not properly care for ourselves. By working together, you'll be helping your loved one recover after a stroke in the healthiest manner possible.
Who Can You Trust with Your Case?
Have you or a loved one been injured due to negligence? We want to help. Don't hesitate to contact us if you believe you have a case; time is an important factor. Interested in learning more? Get in touch with us so we can better evaluate and serve your needs in getting the justice your loved one deserves. You may very well be entitled to compensation.

Call For a Free Consultation
410-825-5287
Exceptional Peer Recognition
True mavericks in the field of trial advocacy.