ERNST & YOUNG
Accouting Malpractice
BELL ATLANTIC
Business Fraud
There was recently a recall of certain breast implants manufactured by Allergan. What do you and your family need to know about this? Here are the most important facts.
What Implants Were Recalled and When?
The recall, requested by the FDA in July 2019, covered all Natrelle BIOCELL Textured products manufactured between July 25, 2014, and June 21, 2019, and distributed between September 14, 2014, and July 24, 2019. It included both the saline-filled and silicone-filled implants, also the 410 Highly Cohesive Anatomically Shaped Silicone-Filled implants. It also included the Natrelle 133 Plus Tissue Expander and Natrelle 133 Tissue Expander with Suture Tabs. (Tissue expanders are used to expand the breast and make room for a permanent implant. They are most often used for reconstruction after a mastectomy if it cannot be done immediately and are also used for gender affirmation surgery for trans women.
If you or a family member had these implants, then you should already have been contacted.
Why Were the Implants Recalled?
The implants were recalled because of elevated risk of breast implant-associated anaplastic large cell lymphoma (BIA-ALCL). This is not breast cancer, but is a form of T-cell lymphoma that progresses slowly and can generally be treated by removing the offending implants. Rarely it can spread through the body and be fatal. It is extremely rare, with normally less than 10 cases a year in the United States. It is most often associated with implants with textured surfaces.
The risk with Allergan implants appears to be about six times higher than other manufacturers, but it is still very low.
What Should You Do If You Have These Implants?
The FDA is not recommending preemptive removal of Allergan Natrelle implants. Although the risk is elevated, it is still very low. However, you should be aware of the elevated risk and watch for the symptoms of BIA-ALCL. These include:
Lumps in the breast
Pain around the implant site
Redness around the implant site
Changes in the shape and size of your breasts
Swelling in the breast, especially around the implant.
These symptoms appear long after the site is healed, unlike infections, which tend to happen quickly. It's very rare for symptoms to occur within two years of surgery and the typical time is eight years. If BIA-ALCL is suspected, your doctor will likely do an ultrasound or MRI to look for swelling, lumps, or fluid. They may also do a needle biopsy to get a sample for testing. Samples are tested for CD30, which shows up when T-cell lymphocytes are activated.
If you don't have symptoms, then you should not worry over much about it; although the risk was considered sufficient to recall unused implants, it is still very low.
How Is BIA-ALCL Treated?
The primary treatment for BIA-ALCL is surgery. The offending implant and the fibrous capsule around it will be removed. It may also be necessary to remove some lymph nodes in the breast.
Generally, this is enough for a cure for most patients; in rare cases chemotherapy might be used for aggressive cancers that are starting to spread. It is very rare for this type of cancer to be fatal, but it has been known. Early detection is important, and immediate action will almost always prevent the need for aggressive treatment.
Although the risk is very small, if you are planning on getting breast implants, be aware that it is mostly associated with textured implants and talk to your surgeon about what kind of implants are best for you.
Again, preemptive removal of these implants is not recommended; the surgery is not worth the risk without symptoms. However, early diagnosis is very important to ensure quick treatment of the cancer. The risk is much lower with tissue expanders, which are removed after a few weeks, however they were still included in the recall out of an abundance of caution.
What About Other Textured Implants?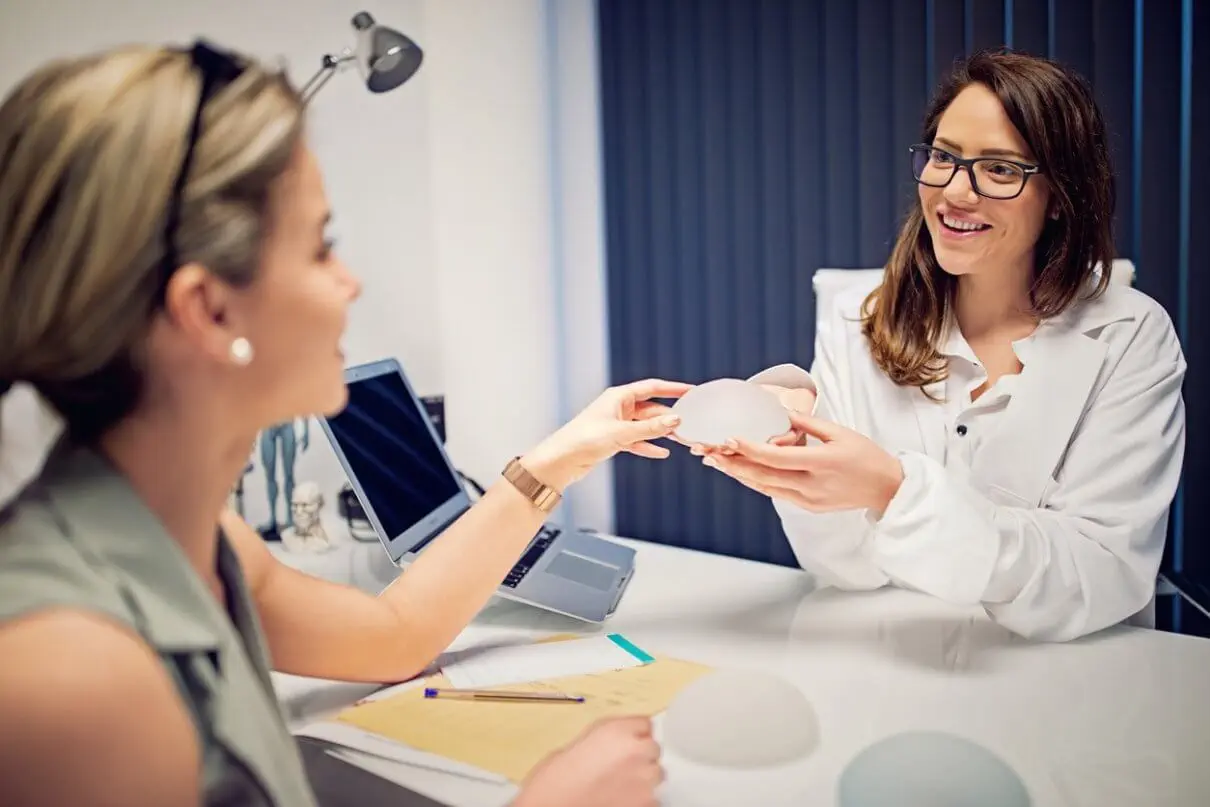 The cancer risk with other textured implants is lower, but still higher than implants with a smooth surface. The theory is that it has something to do with how scar tissue forms around the implants.
Many women report that their doctors never mention the higher risk with textured implants. Textured implants were believed to reduce the rate of capsular contracture, which causes the tissue around the implant to tighten and feel hard, resulting in a less natural opinion. More recent studies show that this does not to be true, and in some cases textured implants can be more obvious than smooth ones. The primary reason for using textured implants is cosmetic; anatomic or teardrop-shaped implants only come with a textured surface. Many plastic surgeons are now refusing to use textured implants altogether because of the cancer risk. Others are strongly recommending against them. Some surgeons still prefer them; but in most cases they appear to have no benefit over smooth implants. Ergo, if you are getting implants, consider sticking to the smooth ones.
Is There a Class Action Against Allergan?
Yes, there is a class action. The lawyers involved claim that the recall was insufficient as it did not cover surgery to remove the implants, but only the cost of replacement for those who chose preemptive removal. Allergan has also refused to cover costs of diagnostic testing and monitoring for the victims.
However, if you enter a class action, you waive your rights to sue separately; if you do end up with cancer and having to have aggressive treatment, you and your family will not be able to sue Allergan further. Ergo, it may be better for most to stay out of the class action, although with the very low risk it might be a good move for some.
Conclusion
If you or a family member had Allergan implants and has now been diagnosed with BIA-ALCL, then you may have a case against Allergan or against the surgeon who did the original work (if they neglected to inform you properly of the increased cancer risk with textured implants). If this is you, then contact Weltchek Mallahan & Weltchek for a free consultation. We will work out if you have a case and how best to proceed.
Who Can You Trust with Your Case?
Have you or a loved one been injured due to negligence? We want to help. Don't hesitate to contact us if you believe you have a case; time is an important factor. Interested in learning more? Get in touch with us so we can better evaluate and serve your needs in getting the justice your loved one deserves. You may very well be entitled to compensation.

Call For a Free Consultation
410-825-5287
Exceptional Peer Recognition
True mavericks in the field of trial advocacy.