ERNST & YOUNG
Accouting Malpractice
BELL ATLANTIC
Business Fraud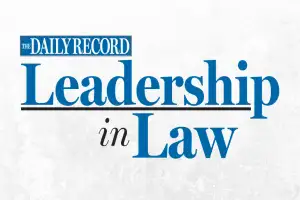 Baltimore, MD -- Robert Jay Weltchek has just been announced as The Daily Record's 2019 Leadership in Law Award recipient. This award is dedicated to commemorating Maryland's active legal professionals, whose drive and passion resonate within their occupation and the greater community.
The Daily Record started the Leadership in Law Awards in 2001 to highlight the amazing work being done by Maryland legal community members.
On May 16th at the BWI Hilton, the highest honor will be awarded, determined by a vote of this year's Leadership in Law Award winners.
The Daily Record will also recognize Generation J.D. recipients, who are up and coming legal professionals, and Lifetime Achievement Award recipients, who exemplify the service of legal professionals with prosperous and established careers.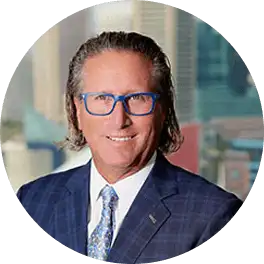 Nominations came from The Daily Record's dedicated readers, as well as bar associations, local law firms, chambers of commerce, and various business and legal community members. Winners were selected by a panel of leaders of these communities, after applicants filled out nomination forms that asked them to distinguish themselves via career accomplishments, community involvement, and mentorship.
"This year's Leadership in Law honorees have had a tremendous impact on his or her profession, the community and the State of Maryland. They have demonstrated professional excellence. They maintain leadership roles in the communities where they live and work, and they demonstrate a strong commitment to mentoring," said Suzanne Fischer-Huettner, publisher of The Daily Record. "We at The Daily Record are so pleased to honor their many achievements."
The 2019 Leadership in Law Awards will be presented May 16 at a reception and dinner starting at 5:30 p.m. at the BWI Hilton, 1739 West Nursery Road in Linthicum Heights. The event hashtag is #TDRawards.
Winners will be profiled in a special magazine that will be inserted into the May 17 issue of The Daily Record and will be available online at www.TheDailyRecord.com.
Sponsors of
The Daily Record's
2019 Leadership in Law Awards include the Presenting Sponsor, Maryland State Bar Association, and Table Sponsors Ellin & Tucker, Epsilon Registration and VPC Inc.
For more information about sponsorships and tickets for The Daily Record's 2019 Leadership in Law Awards, visit www.TheDailyRecord.com or call 443-524-8161.
About The Daily Record
With more than 130 years of journalistic excellence, The Daily Record is a multimedia news source that publishes a print and online edition five days a week and breaks news daily on its website, TheDailyRecord.com. In addition, The Daily Record publishes more than 30 special products a year including Path to Excellence: A Women's Guide to Business, Doing Business in Maryland, Be What I Want to Be and Expanding Opportunities. The Daily Record also honors leading Marylanders through nine annual awards events including Maryland's Top 100 Women, Influential Marylanders and Most Admired CEOs. Its Digital Marketing Solutions helps customers with social media, search engine marketing and optimization, retargeting, email marketing and more. The Daily Record is part of BridgeTower Media, one of the country's leading business-to-business media companies with 44 print and digital publications in more than 20 U.S. markets.
2019 Leadership in Law Honorees
Sharonne R. Bonardi, Comptroller of Maryland
Michelle Bradford, Murphy & McGonigle
Kelby Brick, Maryland Governor's Office of the Deaf
Oana Brooks, BROOKSLAW LLC
Benjamin H. Carney, Gordon, Wolf & Carney, Chtd.
Louise M. Carwell, Maryland Legal Aid Bureau
Sarah Cline, Shulman Rogers
Ryan J. Dymek, Law Office of Ryan J. Dymek, LLC
Matthew A.S. Esworthy, Bowie & Jensen, LLC
Sarah S. Gannett, Federal Public Defender for the District of Arizona
Deena Hausner, House of Ruth Maryland
The Honorable Nicole Pastore Klein, Baltimore City District Court
Steven M. Klepper, Kramon & Graham, P.A.
Colleen Pleasant Kline, Nelson Mullins
Andrew Lapayowker, Rosemore, Inc.
Kraig B. Long, Miles & Stockbridge
Kathleen McClernan, Williams, McClernan, & Stack LLC
Eric G. Orlinsky, Saul Ewing Arnstein & Lehr LLP
Marylin Pierre, Pierre & Associates
Jeremy D. Rachlin, Bulman, Dunie, Burke & Feld, Chtd.
David E. Ralph, Baltimore Gas and Electric
Diane L. Sengstacke, Sengstacke Law, LLC
Joyce Smithey, Smithey Law Group LLC
Robert Jay Weltchek, Weltchek, Mallahan & Weltchek
The Honorable Zuberi Bakari Williams, Maryland Judiciary
2019 Generation J.D. Honorees
Richard L. Adams, III, Rosenberg Martin Greenberg, LLP
Imoh Akpan, Franklin & Prokopik
Josephine M. Bahn, Federal Deposit Insurance Corporation
Emmanuel A. Fishelman, Antezana & Antezana, LLC
Henry E. Floyd, Jr., Koonz McKenney Johnson DePaolis & Lightfoot, LLP 
Tj Keilty, Shulman, Rogers, Gandal, Pordy & Ecker 
Lauren E Lake, Gordon Feinblatt LLC 
Holly Mirabella, CASH Campaign of Maryland 
Angela Davis Pallozzi, Offit Kurman, P.A.
Indira K. Sharma, Saul Ewing Arnstein & Lehr LLP
Darryl L. Tarver, DLA Piper
2019  Lifetime Achievement Honorees
James B. Astrachan, Astrachan Gunst Thomas, P.C.
Herbert J. Belgrad, Tydings & Rosenberg LLP
Emmet C. Davitt, Office of the State Prosecutor
Valda Ricks, Baltimore City State's Attorney's Office
Excemptional Peer Recognition
A true mavericks in the field of trial advocacy.