ERNST & YOUNG
Accouting Malpractice
BELL ATLANTIC
Business Fraud
If you have a potential issue with broken bone birth injuries, it's possible that Weltcheck, Mallahan & Weltcheck can help. Here's some information on broken bone injuries and what it would take to get help.
How Do Bone Fractures Occur During Birth?
In general, bone fractures occur in babies during deliveries that have complications or "breech" deliveries where the baby doesn't come out head first. During a breach, a doctor may have to try to reposition the child as it's coming out, causing a fracture of the clavicle. This is one of the most common fractures during delivery. The idea is that delivered infants often recover from this break quickly within the first 10 days. For some infants, this is painful, and it can also limit their ability to move their arms or shoulder. IN this case, doctors will often use a splint or soft bandage to help limit further potential issues.
What Is a Clavicle Fracture and How Common Are They During Birth?
Clavicle fractures are the most common injury during birth. A clavicle is also known as the "collarbone", and its purpose is to connect the chest and shoulder together. Sometimes the injury isn't immediately obvious in an infant, and the medical expert has to determine this by noticing that the area is causing the infant pain.
Again, this is often caused during birth due to a complication that has to be corrected. In general, infants heal bones like the clavicle quickly, with it only taking a few weeks.
How Can I Tell If My Baby Was Injured?
Ultimately, you can only be certain about an injury to your baby early on if you consult a medical professional about it. Some symptoms that could include some kind of injury during birth include-
Swelling and bruising – If you see bruises or swelling it's always good to get them checked out. It can be a sign of a broken bone, but it could also be a sign of something else. Either way, it's important to bring it up with a professional.
Extreme pain in one area – Pain is almost always a sure sign that something is wrong. This is especially the case if a child is reacting with sensitivity or crying out in pain whenever you interact with one particular spot on their body.
Difficulty Moving Limbs – If a child has serious trouble moving one of their limbs, this could be a fracture. For example, a fractured clavicle can have this sign where a child can't or won't move one of their limbs. It's important to note that your baby may still have a fracture anyway even if they can move all their limbs.
What Are My Options If My Baby Sustained Broken Bones During Birth?
Your options will certainly depend on the circumstances of the birth and how the child sustained the injury. It will depend, for example, on whether the broken bones set correctly. It will also depend on what care your child was given after the break, and whether the break was necessary in the first place. You will not receive a settlement if a doctor acted according to agreed-upon medical practice. However, this may not be the case, and it definitely happens where a doctor acted incorrectly and with either negligence or even direct malice.
What Are My Chances of Obtaining a Settlement for My Baby's Injuries?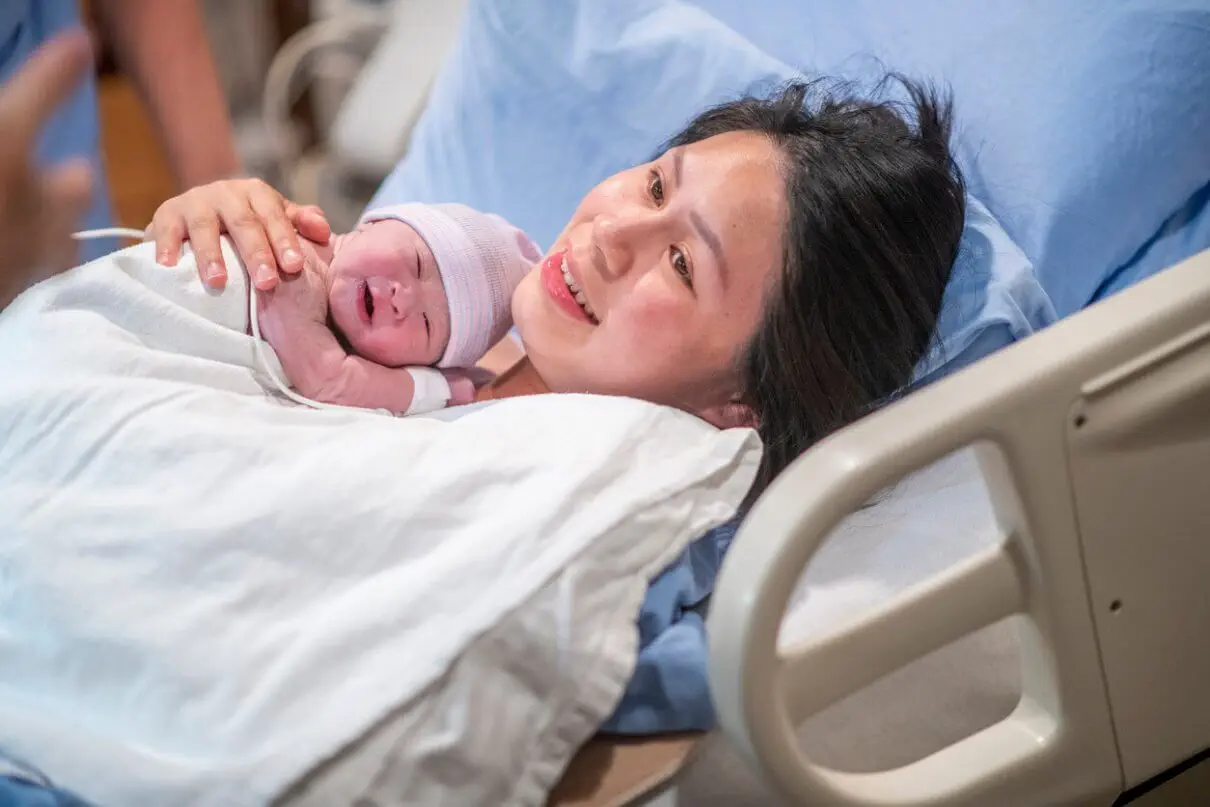 Your chances of obtaining a settlement for birth fracture injuries are higher than you might think. There are many thousands of deaths as a result of injuries to babies, including during birth, that happen every year in the U.S. Delivery room errors definitely happen. The claim may be that the injury and limitations your child may be experiencing came from a birth defect. However, negligence in the delivery room cause more problems and make defects worse.
How Will Bone Birth Injuries Affect My Baby's Current and Future Health?
There are many permanent injuries that can cause long-lasting well-being deficits to your children including both in the present and down the road. This could include problems like brachial plexus issues, which is also called Erb's Palsy.
A brachial plexus is a group of nerves right under the clavicle or collar bone. If there is something pulling on the head in one direction while something else is pulling on the arm the other way, this group of nerves could be stretched and injured. It's common for it to be injured during childbirth.
In general, doctors just let the nerves heal over time, which should lead to total recovery. However, sometimes it doesn't heal. If it's still injured after 3 to 6 months, doctors recommend surgery.
However, paralysis, trouble using the affected arm, and lack of sensation are all possible on a permanent basis.
Other injuries with long-term effects could happen from femur fractures, growth plate fractures, and other problems. It's possible that they could cause growth problems and other permanent injuries if they aren't treated properly.
While it's true that most injuries during birth resolve on their own, this doesn't mean that they all do. It's definitely worth looking into if you want to avoid permanent injury to your child, or at least gain a settlement for them so that they have the means of taking care of themselves later in life to compensate for the injury they sustained during birth.
Conclusion
For more information on broken bone birth injuries, please contact us today for a free case evaluation. The sooner you contact us, the sooner we can tell you about your case.
Who Can You Trust with Your Case?
Have you or a loved one been injured due to negligence? We want to help. Don't hesitate to contact us if you believe you have a case; time is an important factor. Interested in learning more? Get in touch with us so we can better evaluate and serve your needs in getting the justice your loved one deserves. You may very well be entitled to compensation.

Call For a Free Consultation
410-825-5287
Exceptional Peer Recognition
True mavericks in the field of trial advocacy.