ERNST & YOUNG
Accouting Malpractice
BELL ATLANTIC
Business Fraud
Let's face it; nothing is more heart-wrenching than your newborn suffering a disability of long-lasting pain due to a birth injury. Yet, it's increasingly becoming a real cause for concern not only in Maryland but across the United States, with an estimated seven birth injuries occurring in every 1000 live births. 
Most of these birth injuries result from medical malpractice or negligence. That is, a healthcare provider neglects to provide proper treatment or omits to take the right action, causing an injury to the newborn. So, the big question is, can you get compensated for the damages if your child suffers a birth injury due to a medical professional's mistakes? The short answer is YES!
If your child has suffered a birth injury in Maryland, you can contact competent and reliable medical malpractice attorneys to help you claim maximum compensation for your damages. Curious to discover more? Great! In this section:
What are the most common birth injuries in Maryland?
What are the common causes of birth injuries?
How can WMW law firm help?
What damages can you recover in a birth injury case?
When should you file a birth injury claim in Maryland?
What Are the Most Common Birth Injuries in Maryland?
It's critical to note that not all birth injuries are due to the health care provider's negligence or fault. For example, some birth defects, like microcephaly, club foot, and neural tube defects, form in the womb, and there's very little the doctor can do about them during pregnancy or delivery. However, in other injuries, the physicians are blatantly to blame. Here are the top five:
Cerebral palsy, CP. If your newborn is unable to control their body muscles, they most likely suffered CP in a birth injury.
Brachial palsy. The condition occurs when a group of nerves that root to the hands and arms (brachial plexus) get injured, inhibiting the child's ability to control those vital movement organs.
Caput succedaneum. As the baby travels through the birth canal, they may develop some swellings (of soft tissues) or bruises in their scalp.
Facial paralysis. Applying too much pressure on the baby's face during delivery may injure their facial nerves, causing paralysis.
Head trauma. Aggressive birth canal contractions or excessive pressure may result in bruises or lacerations on the baby's head.
What are the Common Causes of Birth Injuries?
As we mentioned, almost all birth injuries are connected to medical negligence or malpractice in one way or another. The common causes are as follows:
Birth trauma. When the physician applies excessive mechanical force on the baby's body or head during delivery, it's more likely to cause birth trauma.
Birth asphyxia/oxygen deprivation. Oxygen is vital for anyone's survival. When there's a shortage of it before, during, and immediately after delivery, the baby's vital organs may get damaged due to the build-up of toxic materials.
Infections. It's natural for a mother's birth canal to contain various bacteria and viruses. While most of them are usually harmless, others are infectious and may damage the baby's vital organs. Either way, it's the doctor's duty to diagnose and treat these infections during pregnancy to pave the way for a harmless delivery.
Medical errors. Some common mistakes that may lead to medical injuries include delay or inappropriate performance of the C-section, premature delivery complications, misuse of the vacuum extractor, miscommunications, prescription or wrongful medication, etc.
What Damages Can You Recover in a Birth Injury Case?
While the damages recoverable depend on various factors like the type of injury, there's no limit to the amount you can recover in a birth injury claim. For instance, a Baltimore jury recently awarded $34.7 million to an Anne Andurel County family whose child suffered brain injuries during birth, leading to a permanent disability. 
Theirs was a case of medical negligence, where medics in MedStar Harbor Hospital neglected to treat the newborn's dropping oxygen levels properly. The lawsuit, spearheaded by our very own Robert Weltchek, successfully proved that the hospital mishandled initial signs of the baby's condition, and the nurses were well aware of the dropping oxygen levels but weren't responsive in contacting the on-call pediatrician.
Here's how the $34.7 million jury award was broken down. Additionally, here's an outline of other economic and non-economic damages you recover in similar cases:
Past medical expenses ($1.2 million)
Future medical expenses ($32.2 million)
Future loss of earnings ($1.4 million)
Medical costs of the mother's injuries
Special education costs
Special equipment costs, e.g., cerebral paralysis wheelchair
Caretaking expenses
Loss of enjoyment of life (living a normal life)
Shortened life expectancy
Increased risk of future harm
Mental frustrations
Pain and suffering
When Should You File a Birth Injury Claim in Maryland?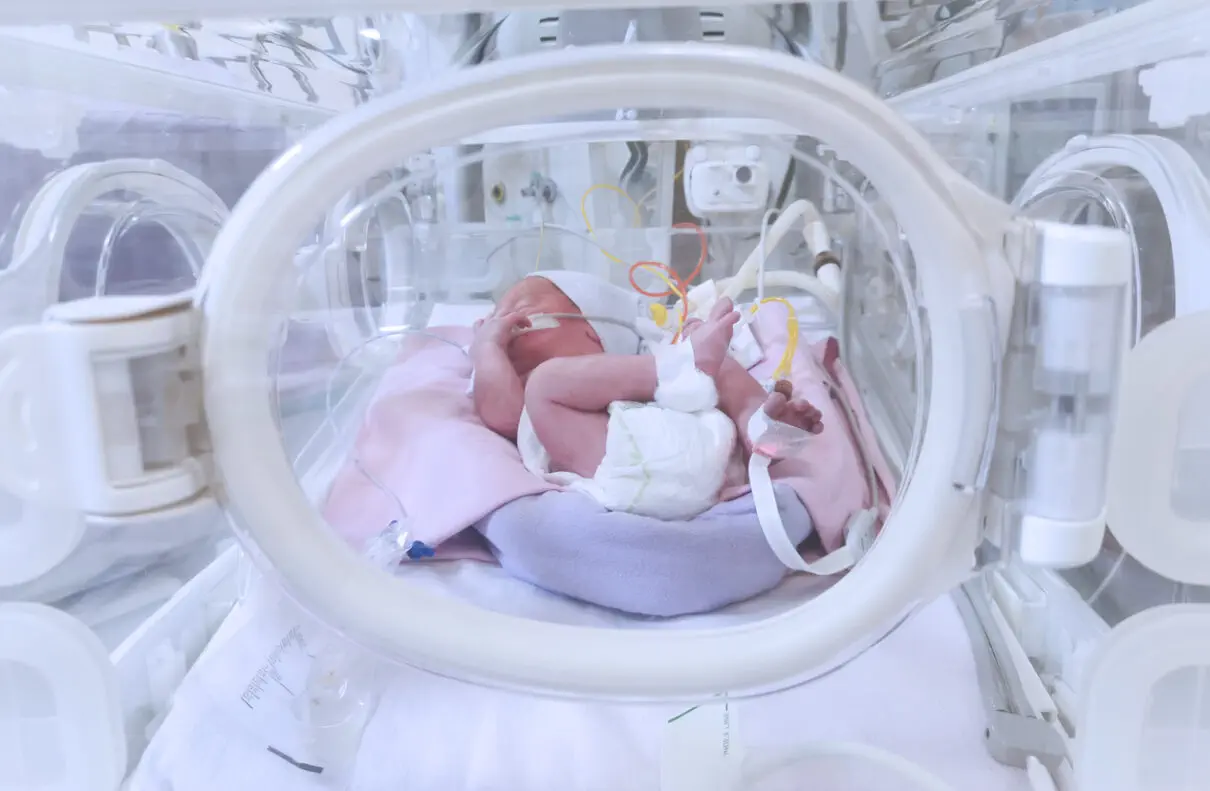 According to the Maryland Courts and Judicial Proceedings Code Section 5-109, you should file the medical malpractice claim:
Three years after discovering the birth injury
Five years, effective from the date of the birth injury
How Can WMW Law Firm Help?
Filing a claim and following up with the proceedings isn't one of the easiest tasks. Indeed, you may still be struggling to come to terms with your child's birth injuries. For that reason, you need a highly experienced medical malpractice by your side to help fight tooth and nail for your justice, and fair compensation for the damages – and WMW Law Firm is equal to the task! Our self-motivated and competent team of trial attorneys have your best interests at heart and can help ensure you get speedy justice for your child's birth injuries by:
Consultation
Offering free, no-obligation consultation on a date and venue of your convenience. During this private meeting, we'll collect all the details of your child's birth injury case, analyze and share all the legal options at your disposal, and start building a solid lawsuit against the negligent hospital or doctor.
Investigation
Investigating the claim. Here, we'll need your permission to access and analyze your medical records during pregnancy and after delivery. We'll also interview witnesses and seek medical professionals' help in reconstructing the birth injury.
Settlement
Making a settlement demand. After collecting all the material details of your birth injury claim, we approach the healthcare provider's insurer to make a proportional medical malpractice settlement demand. If the negotiations prove successful and the insurer agrees to meet our demands, the claim will end at this point.
Filing a Claim
If the insurer doesn't match or downplays our settlement demands, we'll file a lawsuit with the Maryland Circuit Court or District Court.
Trial
Proceeding to trial. Here's where our experienced trial attorneys put their immense skills into use by tabling unrivaled evidence, providing exhibits, testimonials, and witnesses, to help prove your child injury claim.
Fund Distribution
Collecting and disbursing funds. After the court determines that the doctor or hospital was at fault, causing your child's birth injuries, it'll award a fair settlement to compensate for the damages. We'll work quickly on the paperwork to ensure that the awarded funds reflect on your account as soon as possible.
Learn More About Defense for Birth Injuries
So, don't get left behind. Contact us today, and let us help you recover maximum compensation for your birth injury claim, joining the numerous clients we've helped recover over $600 million in verdicts and settlements! 
Who Can You Trust with Your Case?
Have you or a loved one been injured due to negligence? We want to help. Don't hesitate to contact us if you believe you have a case; time is an important factor. Interested in learning more? Get in touch with us so we can better evaluate and serve your needs in getting the justice your loved one deserves. You may very well be entitled to compensation.

Call For a Free Consultation
410-825-5287
Exceptional Peer Recognition
True mavericks in the field of trial advocacy.